Capture the stunning sunset and more in pictures!
Model course for the evening to night time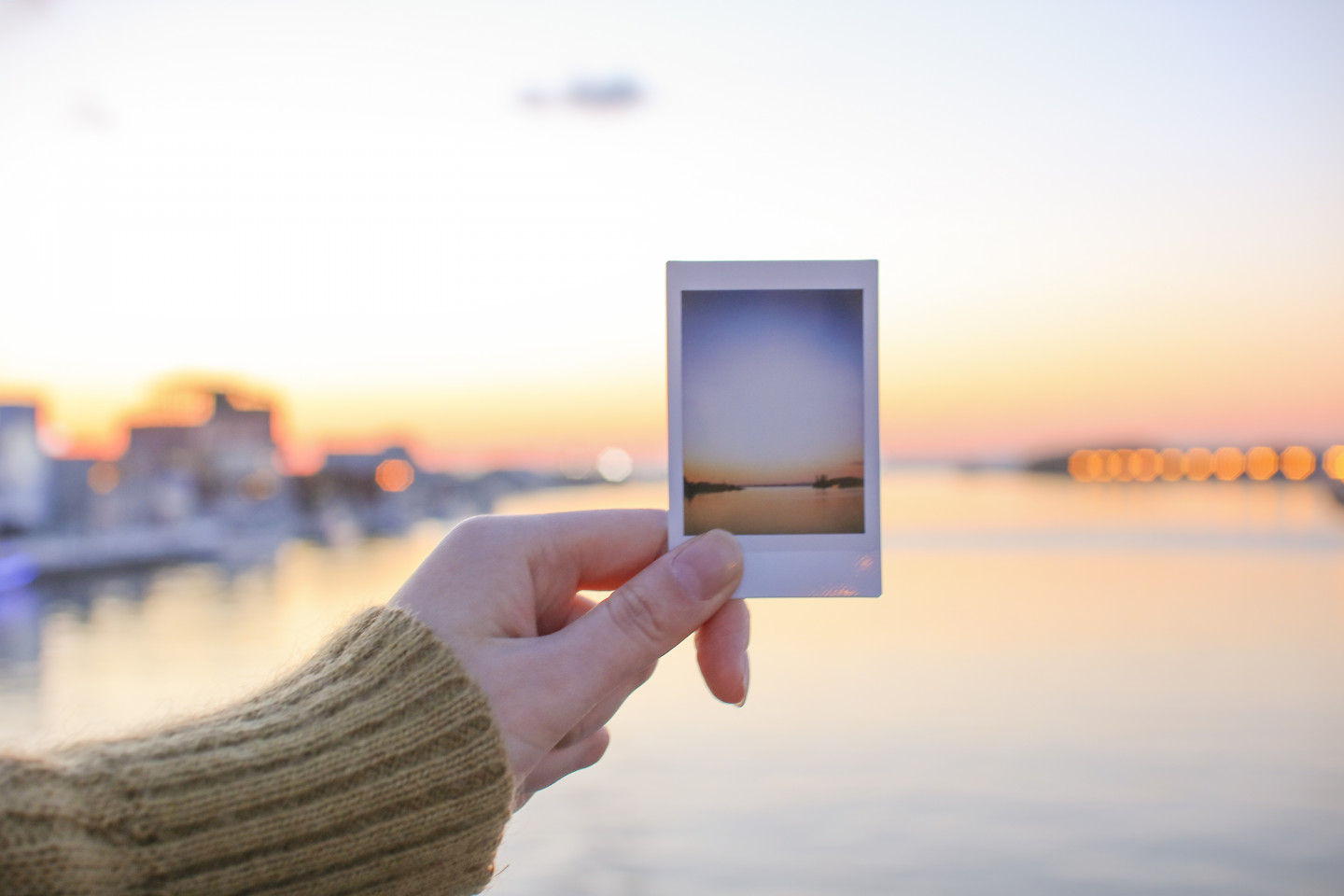 Kushiro is famous for seafood and wetlands!
But there's a lot more to it than that. Together with Bali and Manila, Kushiro was chosen as the world's top three places to view the sunset by sailors who traveled the world's oceans. Now, step right in to an exciting journey!
First, dress right to enjoy the sunset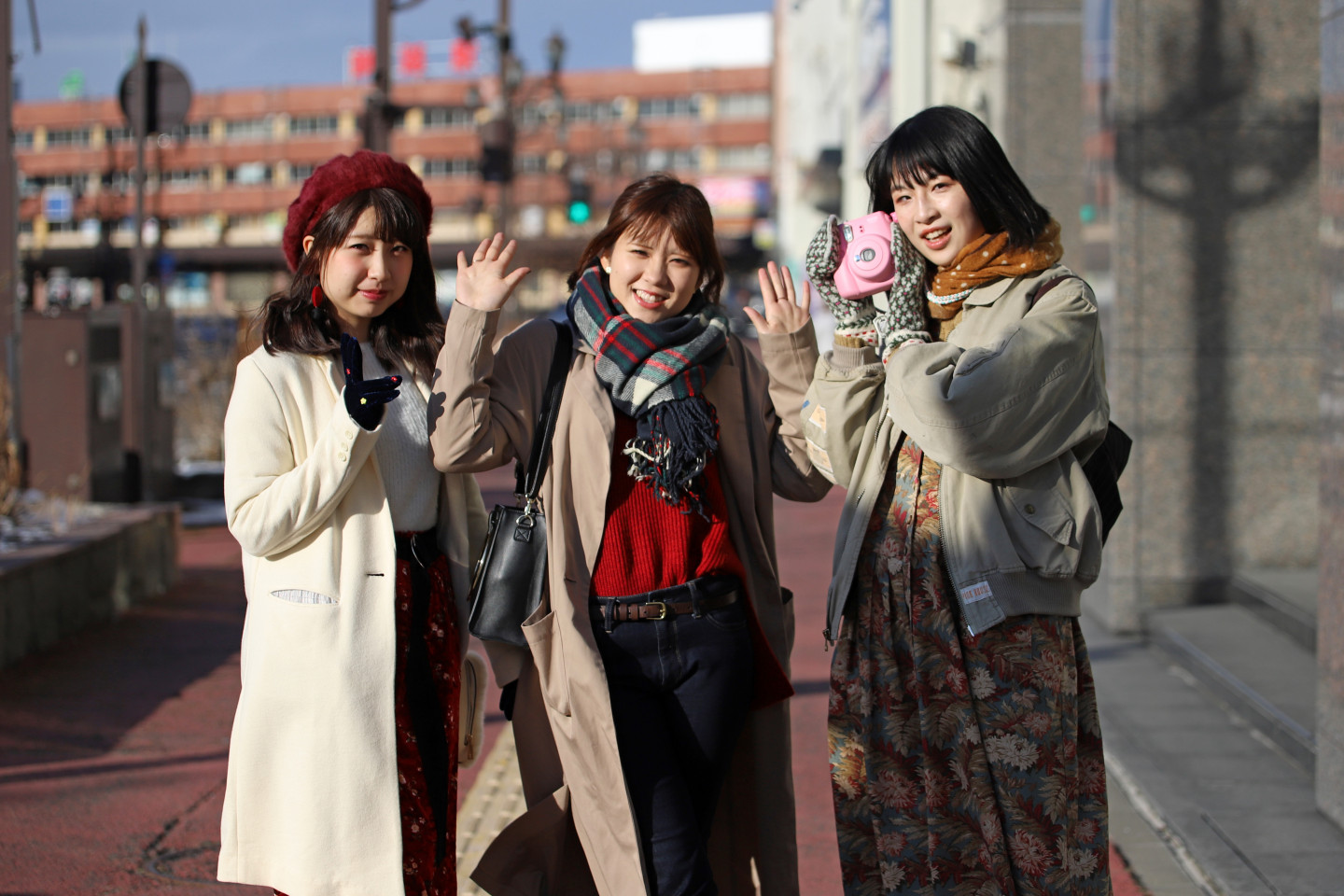 If you are planning to enjoy the sunset and then walk around the city, you need to pay attention to what you wear.
Though it may be warm during the day, it gets surprisingly cold at night here.
During the winter, you need to wear a coat, hat, scarf, gloves and a pair of non-slip footwear so that you don't fall on a frozen road.
Off to the famous sunset viewing spot, "Nusamai Bridge"!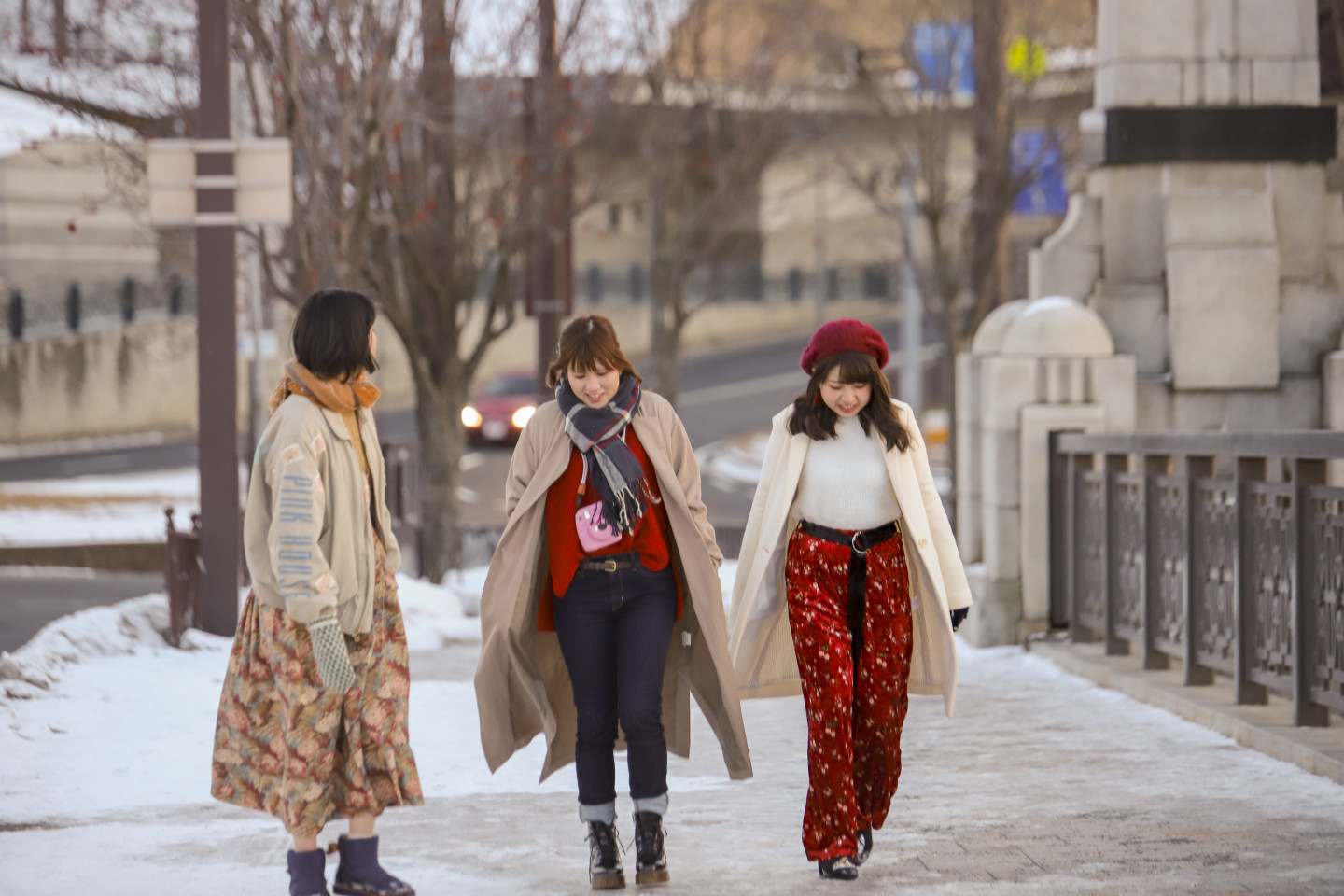 After a short while, they arrive at "Nusamai Bridge", which is said to be the closest famous sunset viewing spot from the station.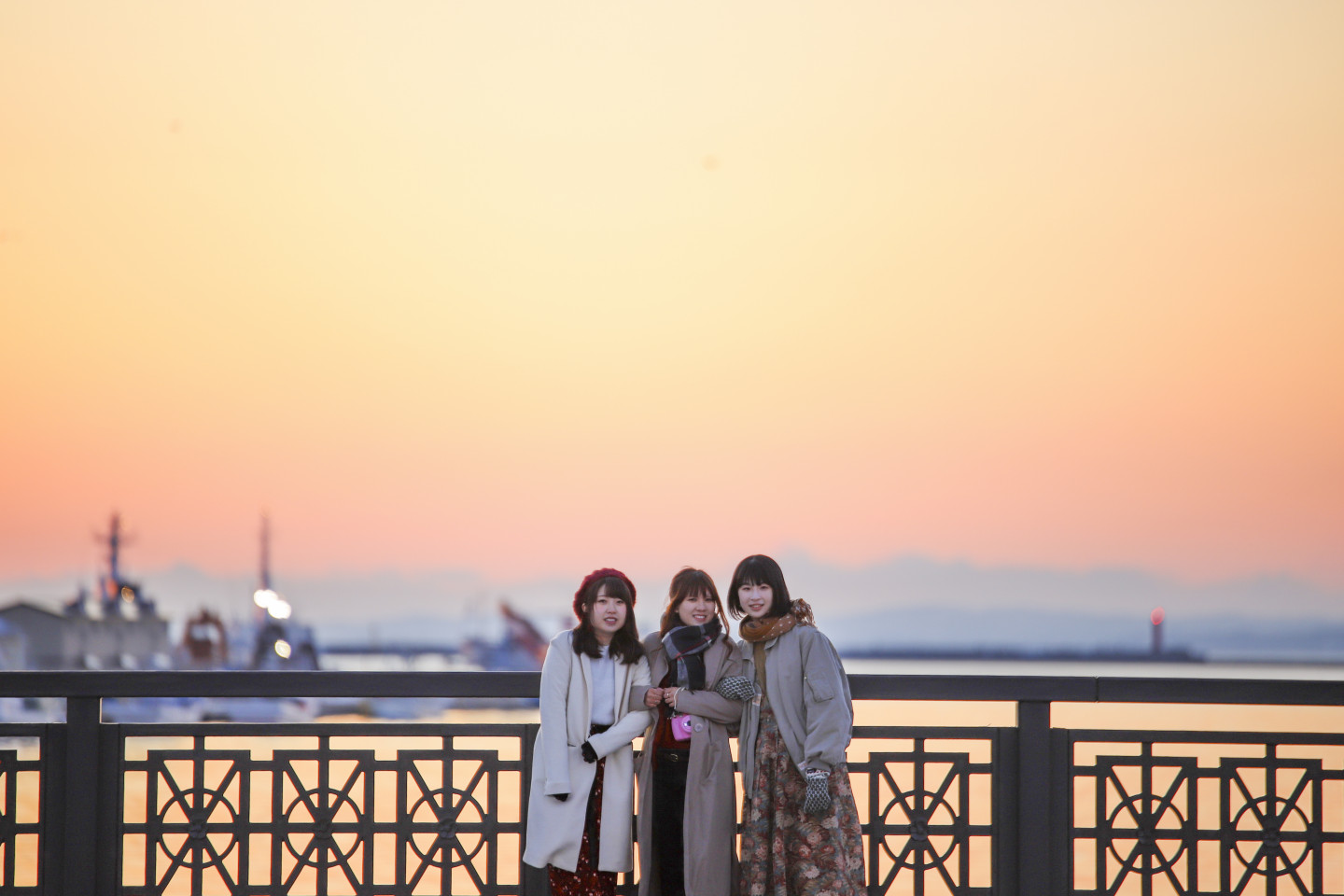 Once the sun starts to set, the entire city becomes wrapped in orange and pink colors, in a fantastical atmosphere.
"Wow! It's so romantic!" "So, why are we here in a group of 3 women?" "... It's ok."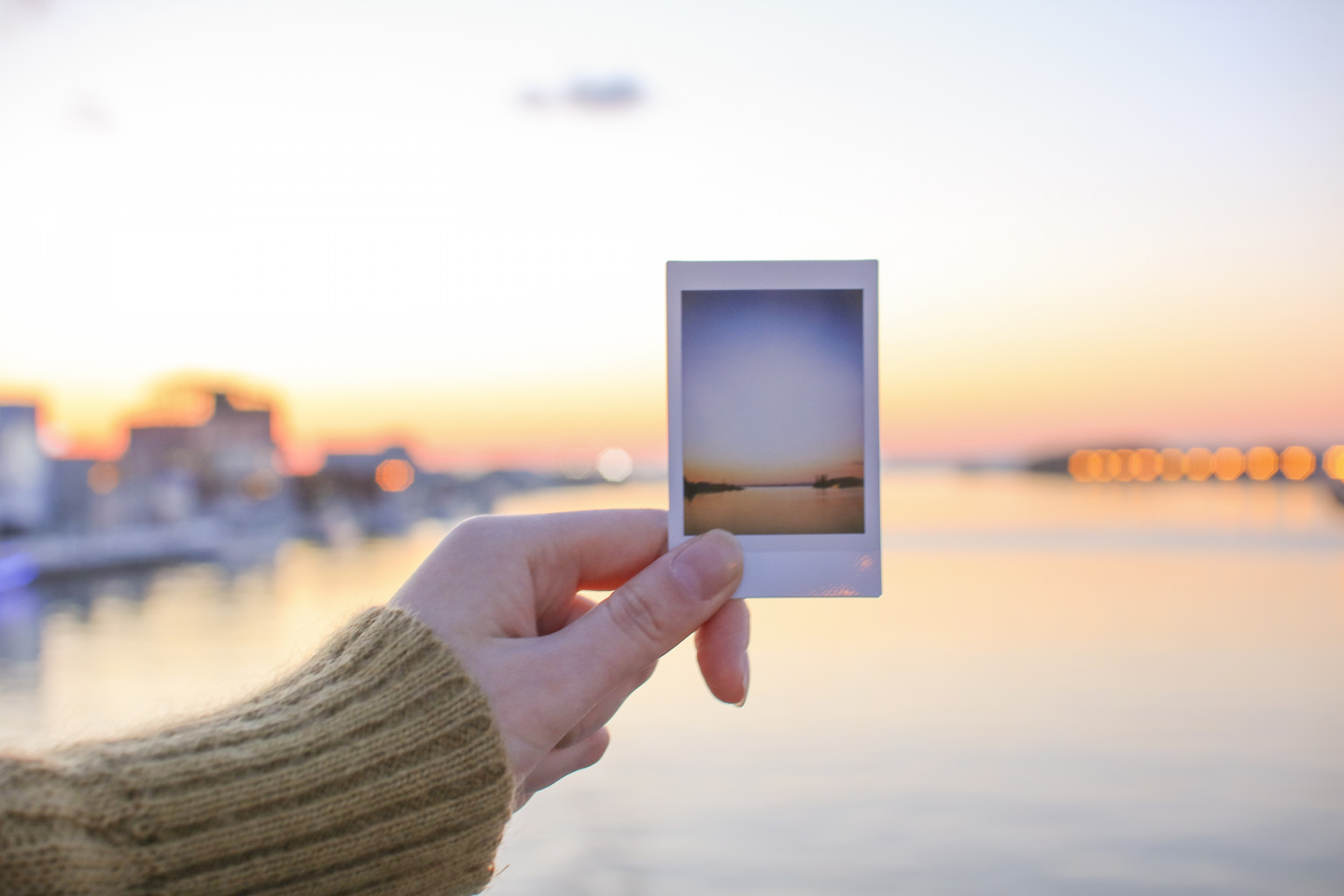 You can also make a picture like this, by combining an instax of the sunset and the actual scenery.
The "magic hour" that makes any picture beautiful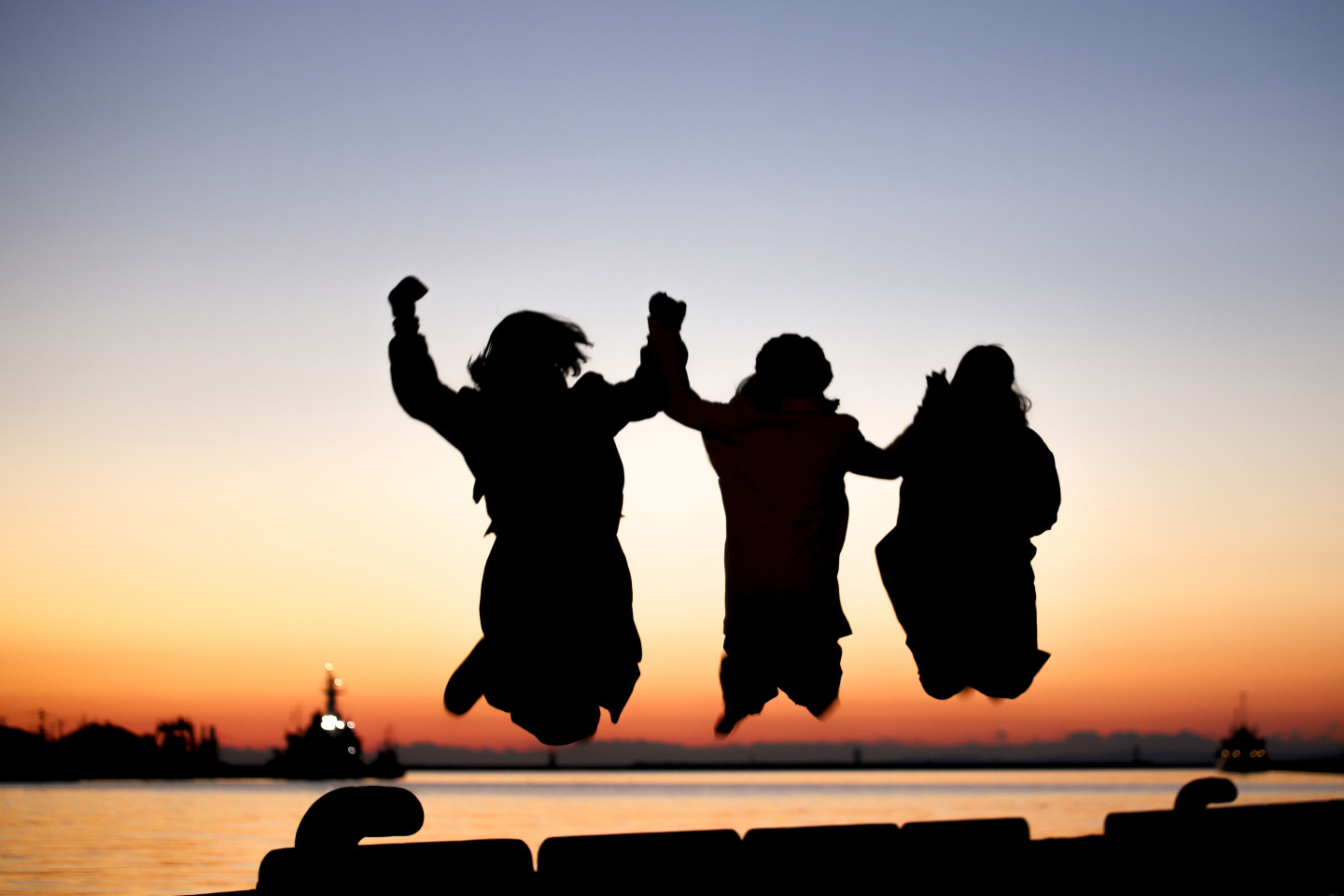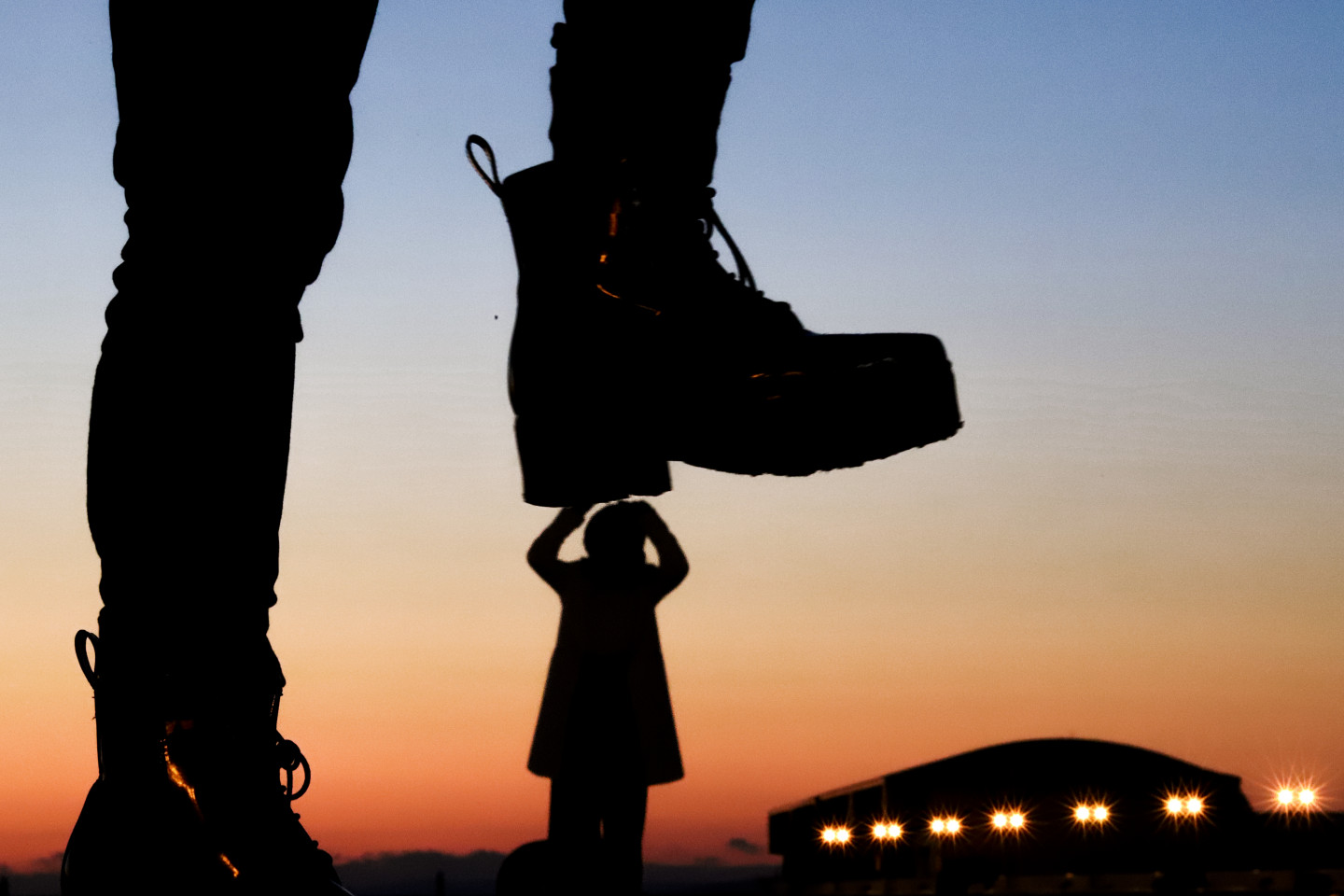 Immediately after the sunset is a magic time slot when any pictures taken come out beautiful!
According to a group that introduces the attractiveness of the sunset in Kushiro called the "Kushiro Yuyake Club",「Kushiro Yuyake Club」the changes in the sky after the sunset depend on the clouds on that day, so you should stay and enjoy the view for at least 10 to 30 minutes after the sunset. The fact that it is beautiful even after the sunset makes you feel lucky!
If you have extra free time, you should also visit Kushiro Saki Lighthouse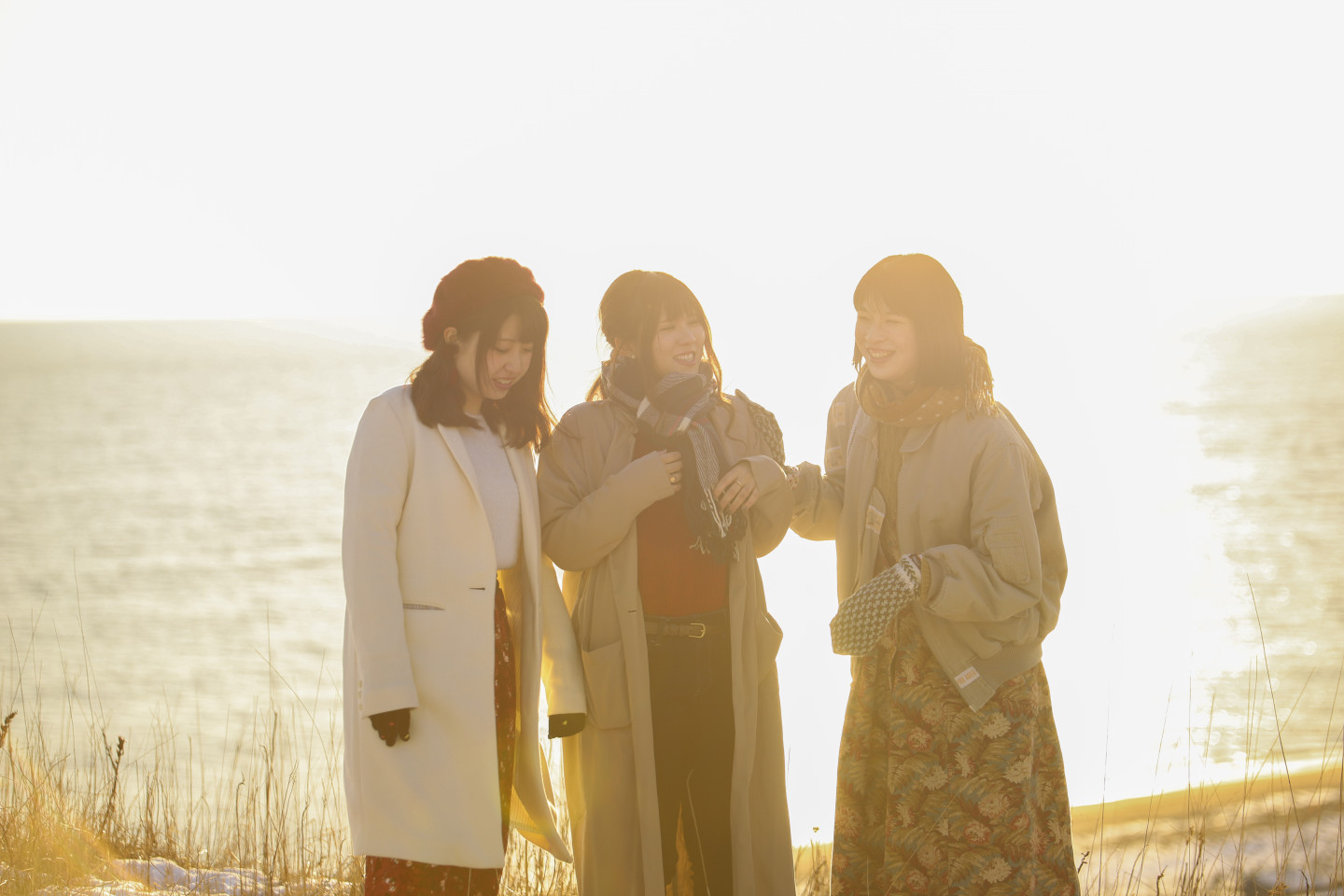 Another recommended spot is "Kushiro Saki Lighthouse". It's about a 20-minute walk from Nusamai Bridge.
Once you walk up the hill, the ocean lies in front of you, and the huge sun slowly sets into the ocean.


There are few buildings around the lighthouse, so you can take as many pictures as you want! What a luxury!
【Related Stories】Check out this selection of eight spots to watch the stunning sunset in Kushiro, considered to be among the top three locations in the world for sunsets:http://en.kushiro-lakeakan.com/overview/3747/
Warm up your cold body with Robata,

the Kushiro Style Seafood BBQ.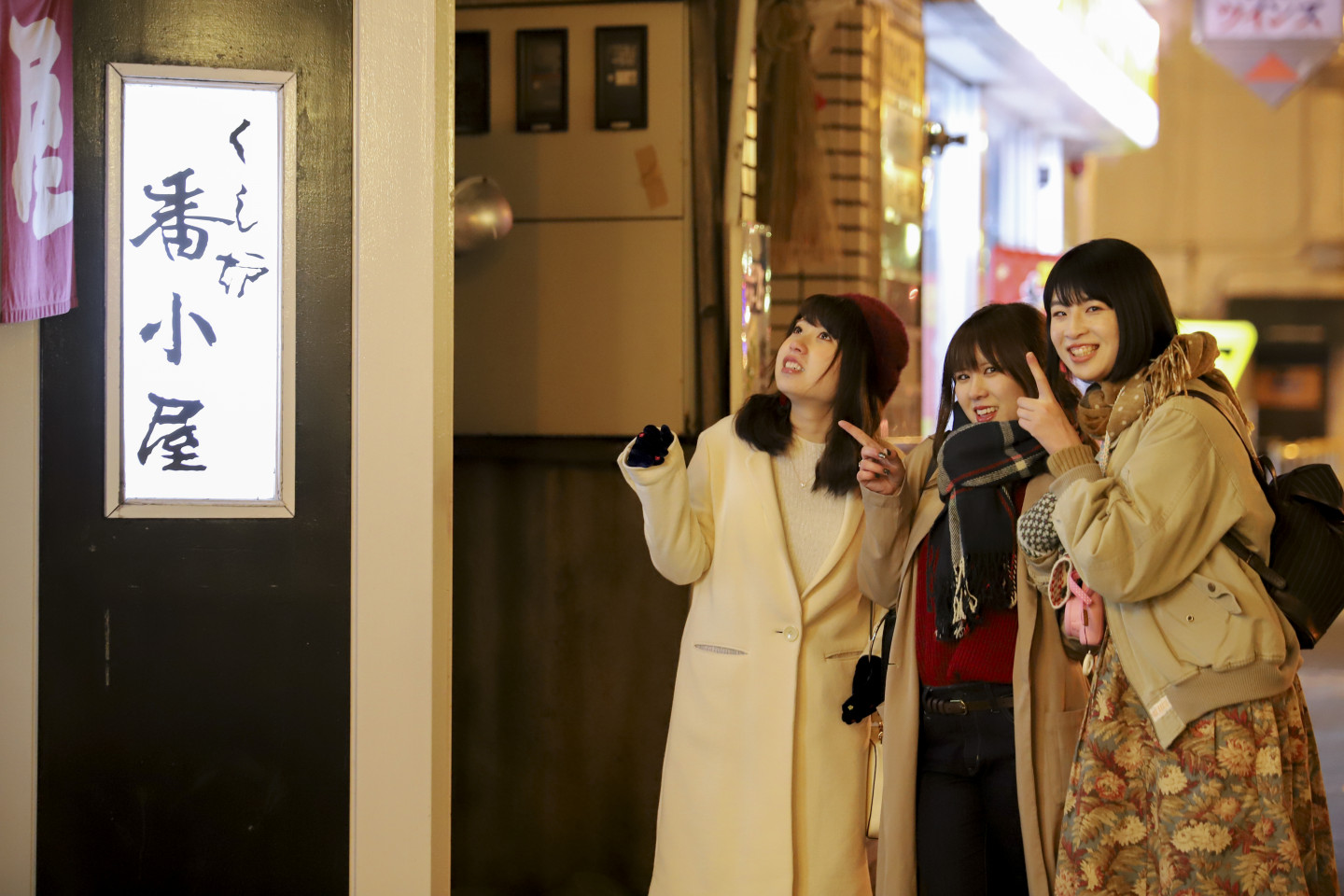 After the sun completely sets, the three ladies who are chilled to the bones go to "Kushiro Bangoya," which serves Kushiro's famous robatayaki, the Kushiro Style Seafood BBQ.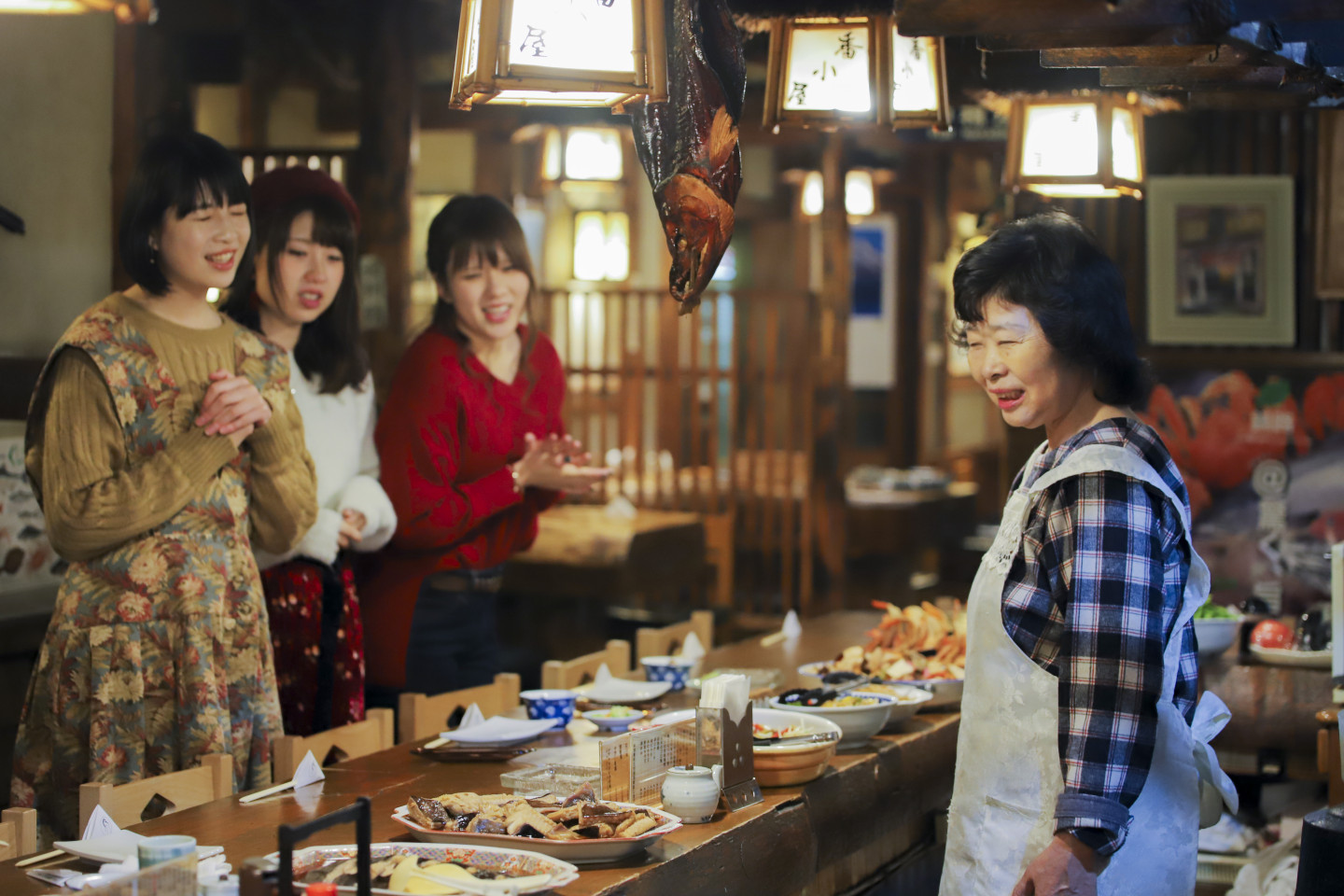 After listening to the female server's detailed explanation of dishes lined up on the counter, they patiently wait for their grilled dishes to arrive.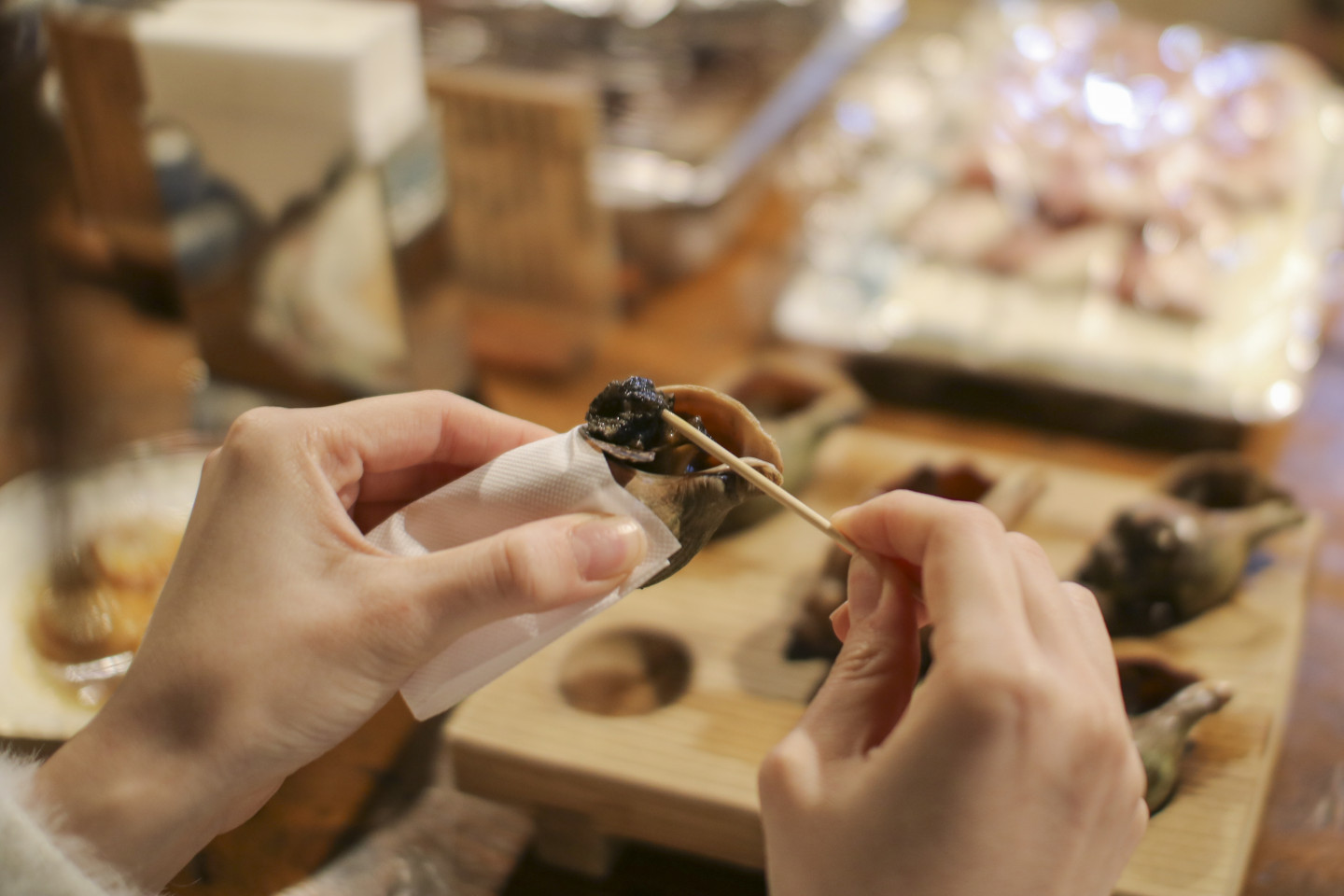 And here they are! They have got their grilled whelks! Just poke one whelk with a bamboo skewer and spin, and...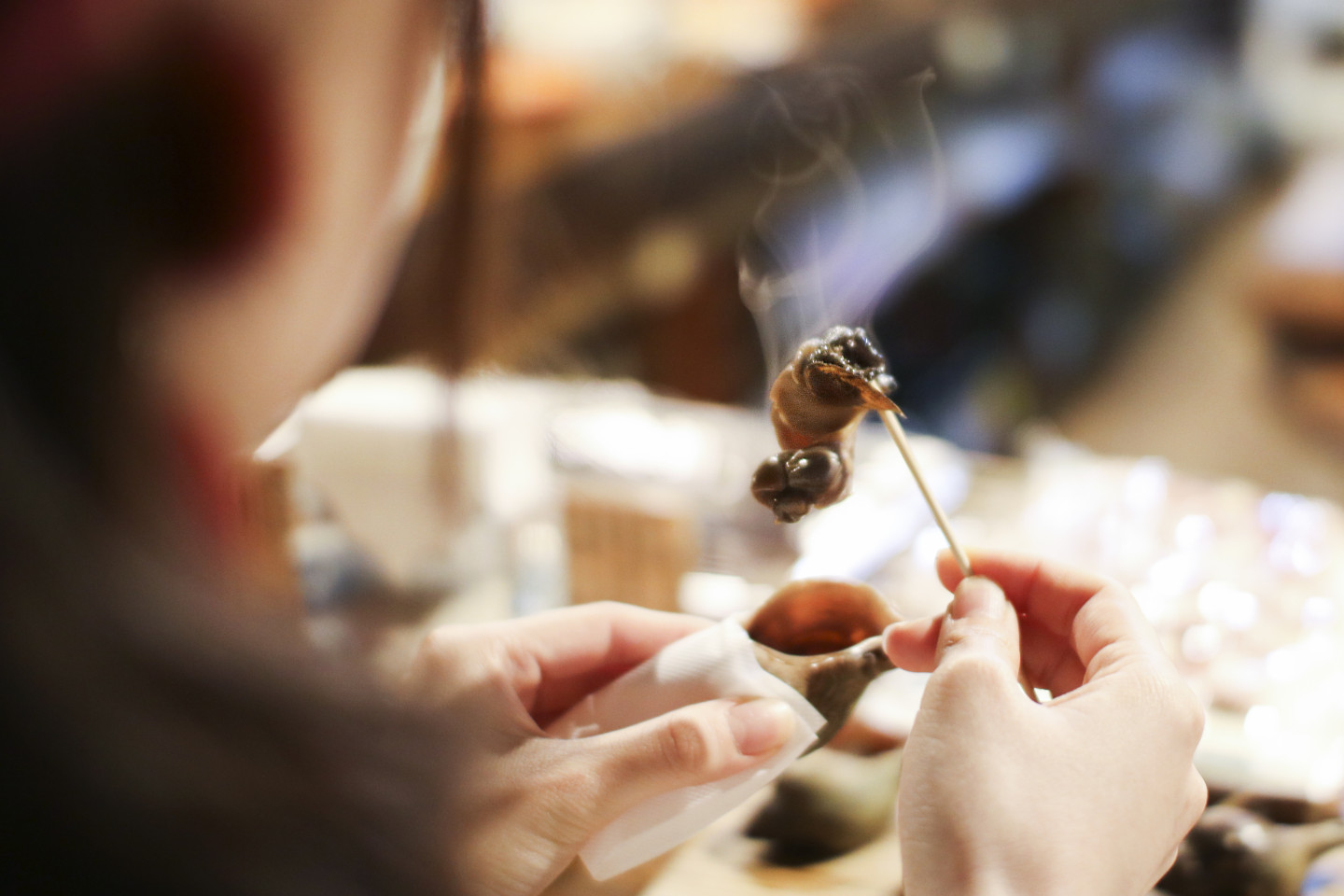 Pop! It comes out perfectly! It is such an addictive thing to do.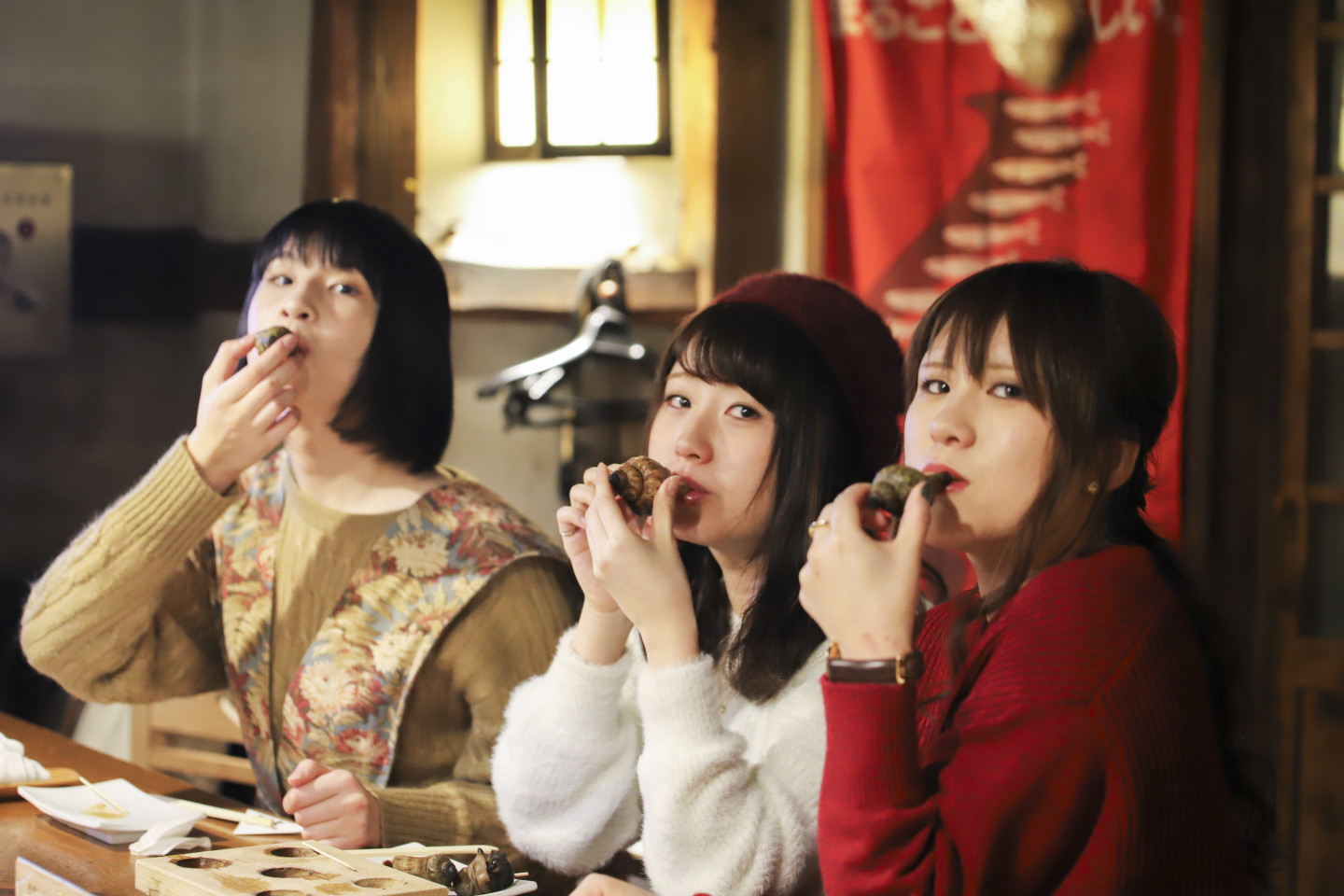 And the soup inside the seashell is amazingly delicious.
"I think I can keep drinking this whelk soup forever!" "Three of us doing this together, it's a bit too much, don't you think?" "It's too good to care what other people might think of us!"
When you visit Kushiro, you might find quite a bit of girls sipping soup out of whelks... just maybe!

About Kushiro Bangoya: http://en.kushiro-lakeakan.com/eat_souvenir/7724/
More Robata Restaurants in Kushiro:http://en.kushiro-lakeakan.com/eat_souvenir/eat_souvenir_category/gourmet-en/robatayaki-en/
【Related Stories】Kushiro is home to a number of unique local foods. Check out these must-try local dishes: http://en.kushiro-lakeakan.com/eat_souvenir/4290/
Wrap up with the famous "Almond Au Lait" at a coffee shop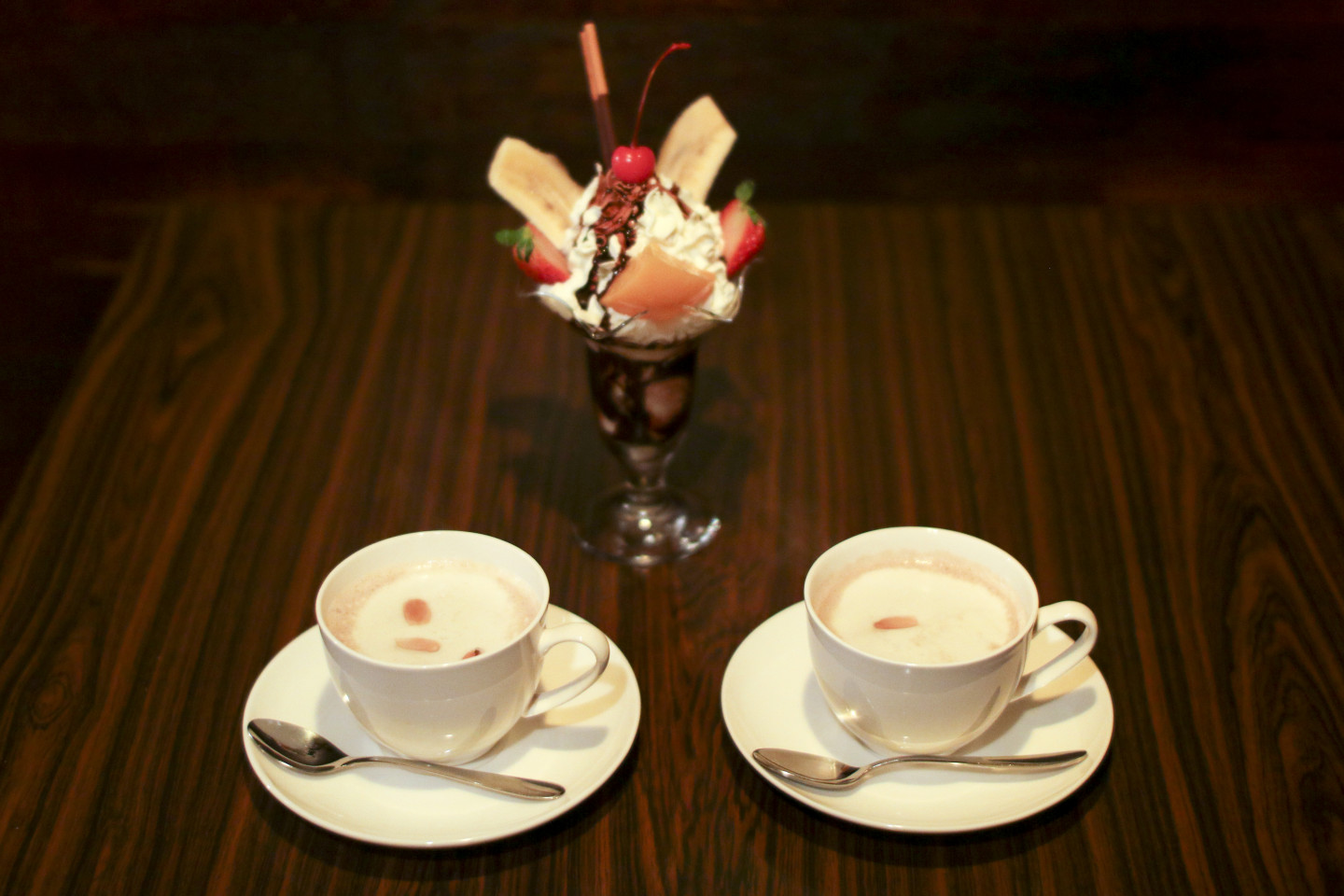 Do you know there are a lot of coffee shops in Kushiro? After a meal, the classic night trip in Kushiro is wrapped up by a dessert at a coffee shop. And interestingly, most of the coffee shops have "Almond Au Lait" listed in their menu.
This time, we visit the coffee shop "France Sakan". It's a long-established coffee shop which is popular among both students and older people for its nostalgic interior and long business hours.
What the girls order are, of course, Almond Au Lait and their famous chocolate parfait.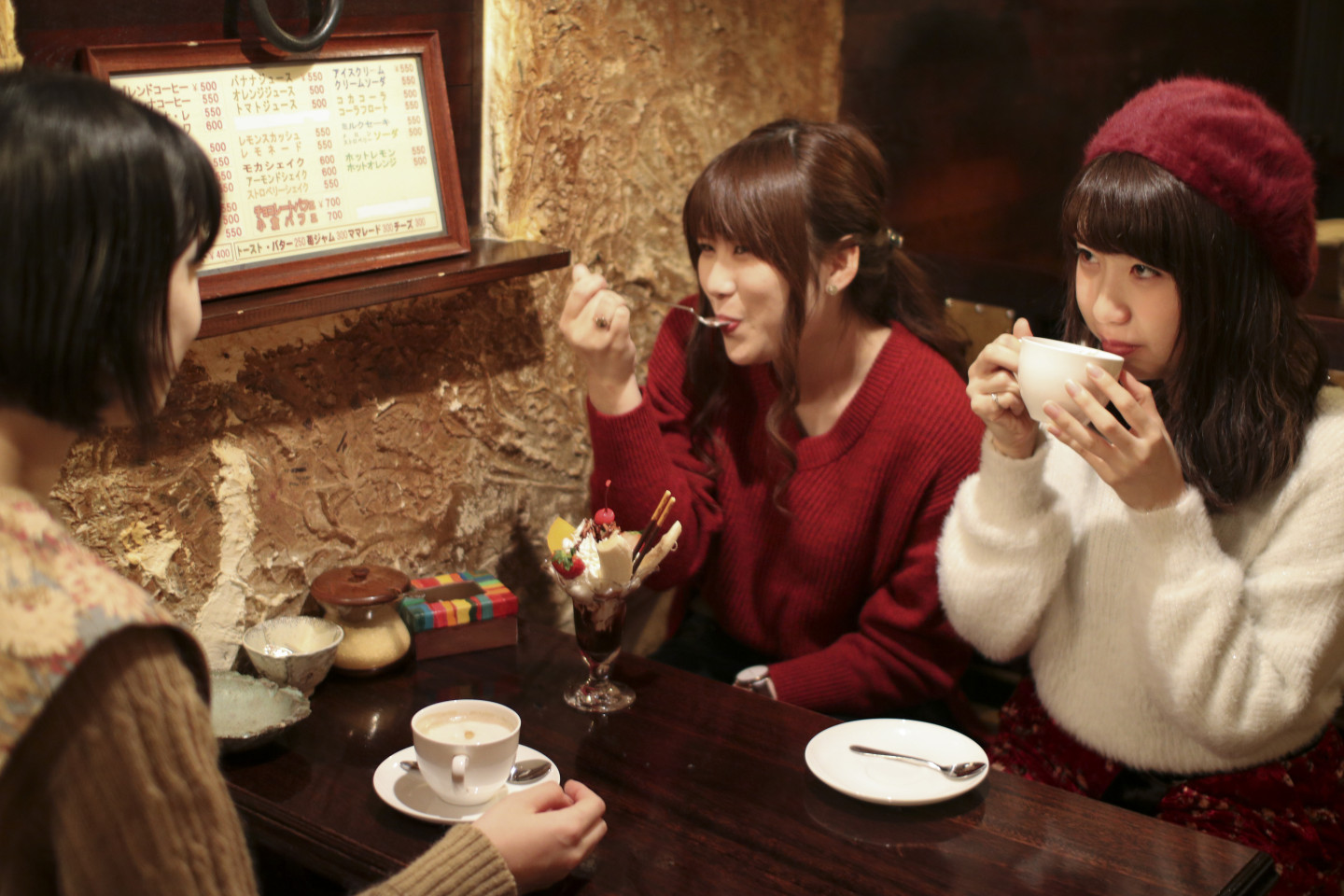 The combination of rich milk and sweet almond-flavored drink is divine! The roasted almonds on top add a good accent.

About coffee shop France Sakan
Address:5–5 Suehirocho, Kushiro-shi, Hokkaido
Tel:+81-154-22-9666
Hours:11:00–24:00(Open every day)
There are a lot more coffee shops where you can enjoy Almond Au Lait
Peterpan Coffee Shop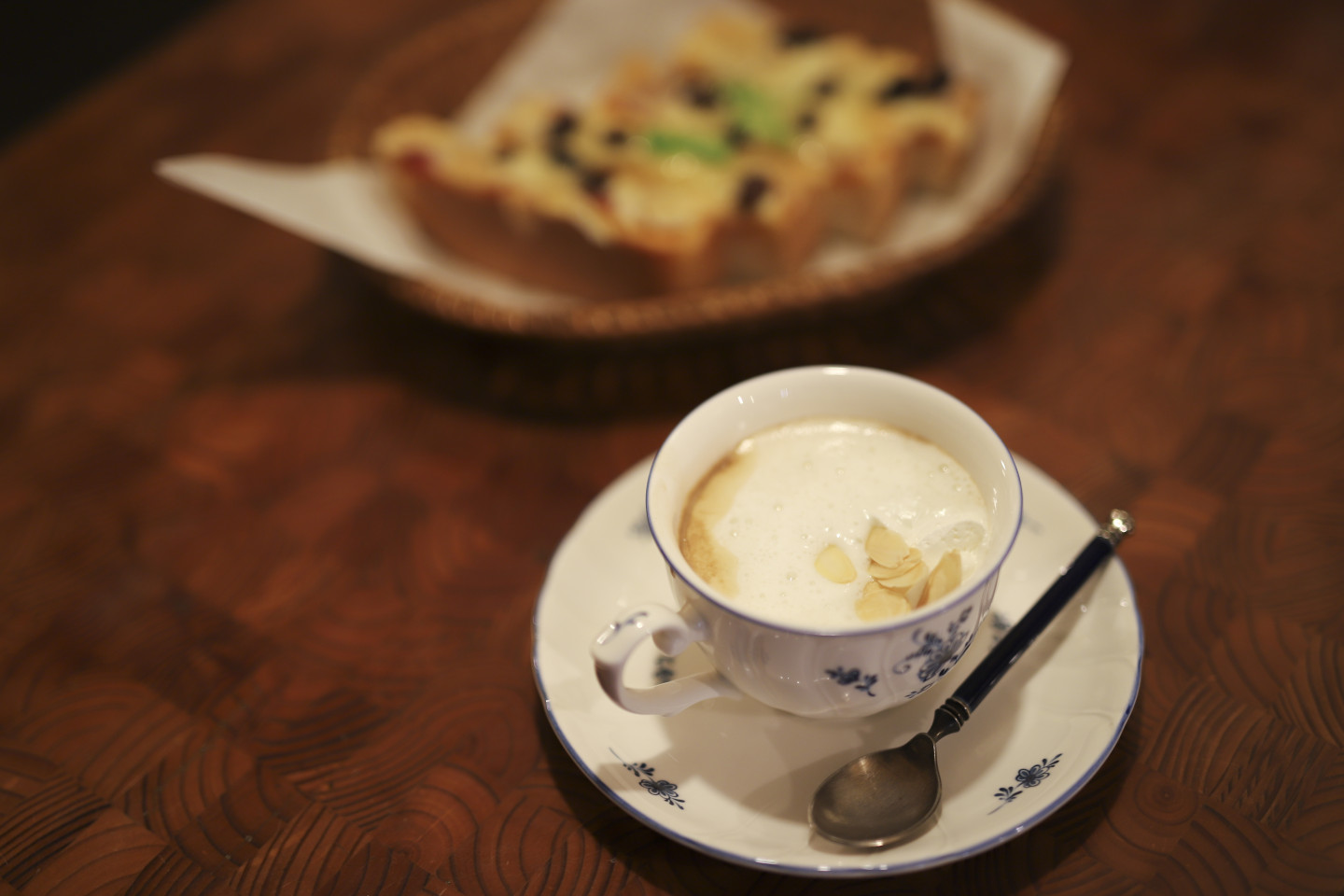 With the interior that has stayed the same for over 39 years since its opening, it still keeps the "good old coffee shop" atmosphere to this day.
They provide nicely sweet Almond Au Lait with a strong almond aroma.

About Peterpan Coffee Shop
Address:6-1 Kitaodori, Kushiro-shi, Hokkaido
Tel:+81-154-25-4411
Hours:weekday 10:00–19:00, weekend & national holidays 11:00–18:00(Open every day)
Coffee Shop Eiga-Kan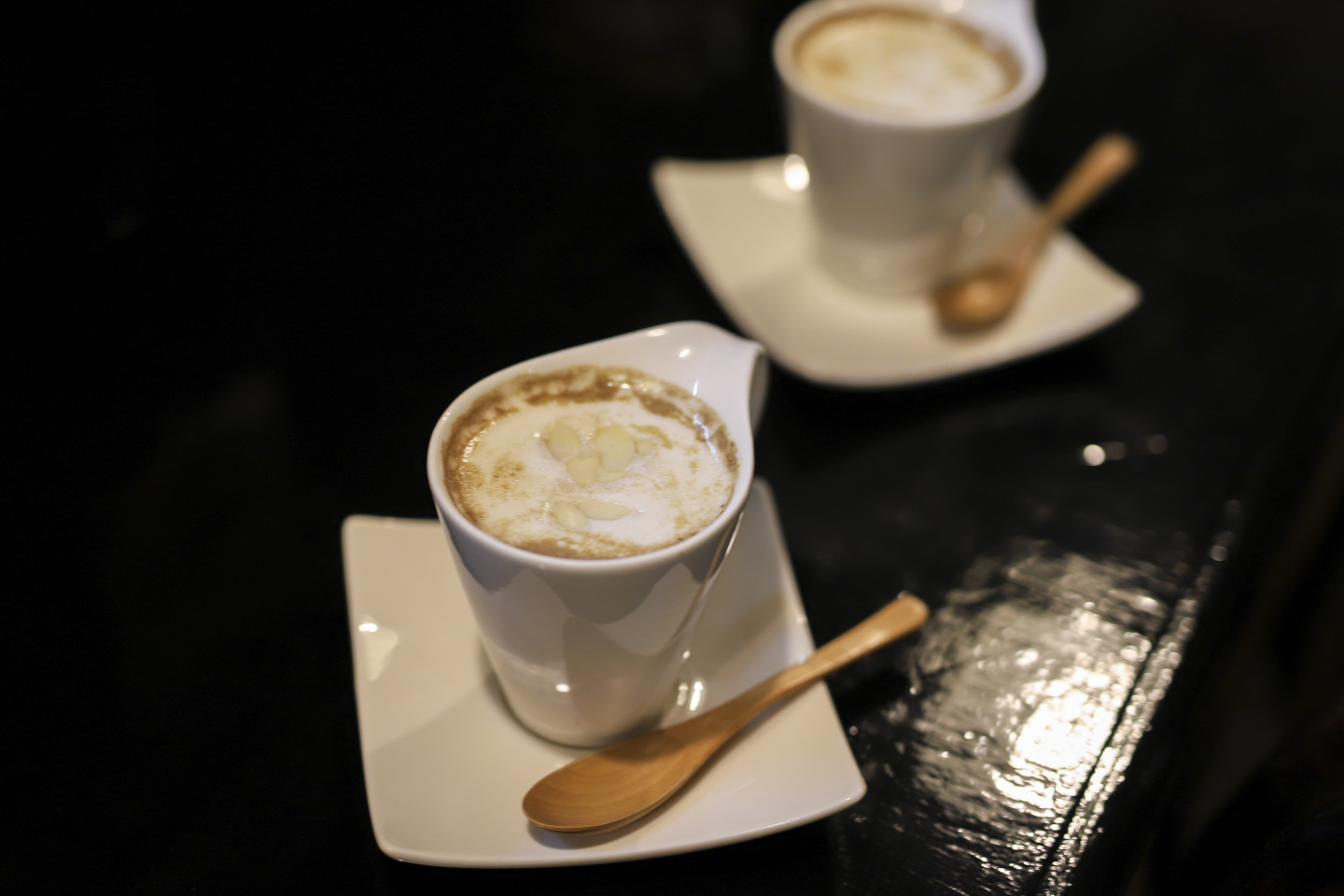 With live performance at night, this coffee shop established in 1981 is also loved by music lovers.
Their Almond Au Lait, which is topped with whipped cream that they freshly whip after receiving each order, is mildly sweet and has a refreshing taste.

About Coffee Shop Eiga-Kan
Address:12-2 Suehirocho, Kushiro-shi, Hokkaido
Tel:+81-154-22-0715
Hours:11:00–21:00 L.O. 20:00(closed on Sunday & National Holiday)
Coffee Shop Boloungue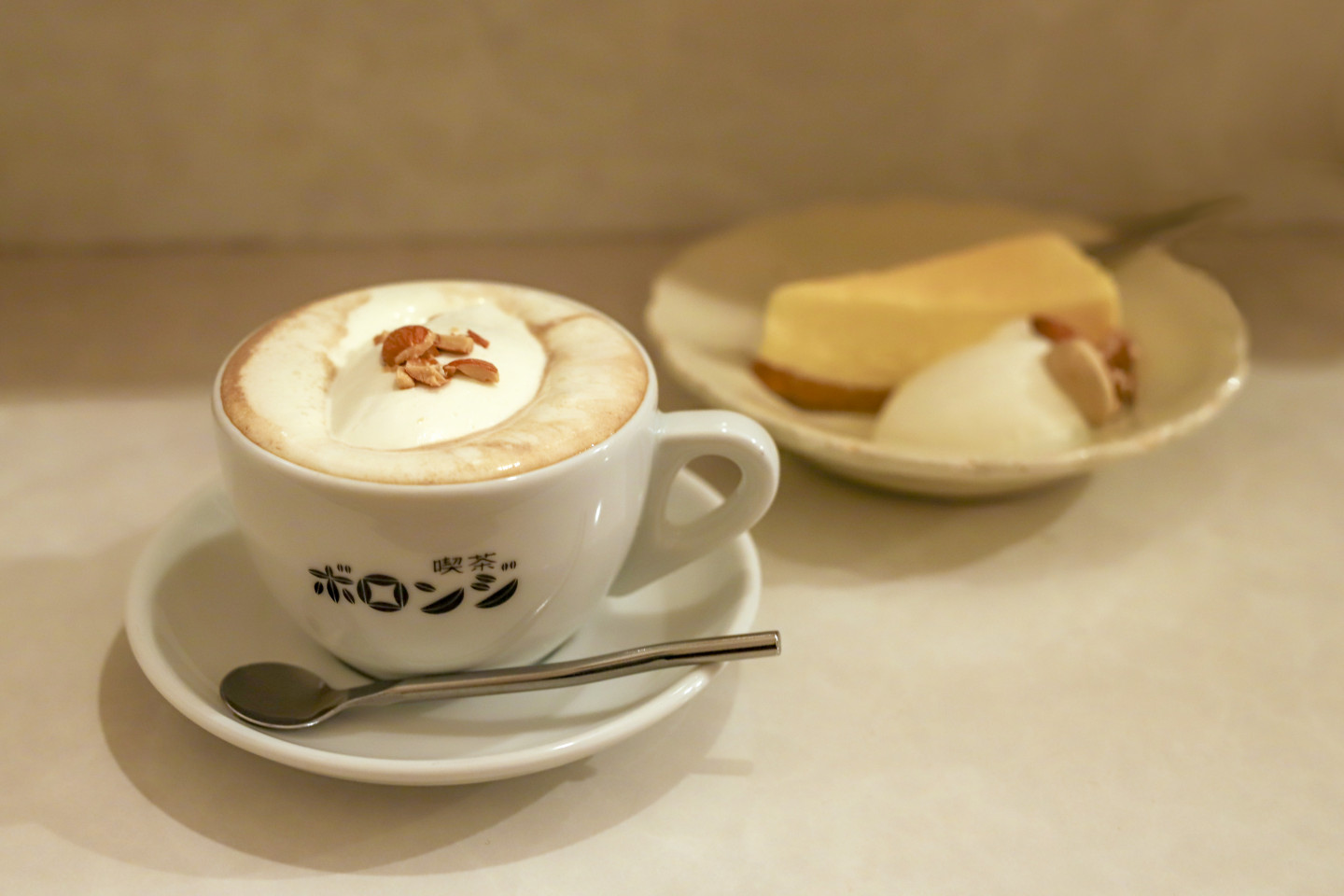 If you are visiting Kushiro with a small group, you should try visiting Bolounge, a small coffee shop with just 5 counter-seats and 1 table which can seat three customers.
Their Almond Au Lait is one of a kind with a lot of whipped cream and a nice aroma of almonds.

About Coffee Shop Boloungue
Address : 3-2-17 Suehirocho, Kushiro-shi, Hokkaido
Tel : +81-154-45-1203
Hours:14:00~24:00/(closed on Sunday & National Holiday & Thursday & Irregular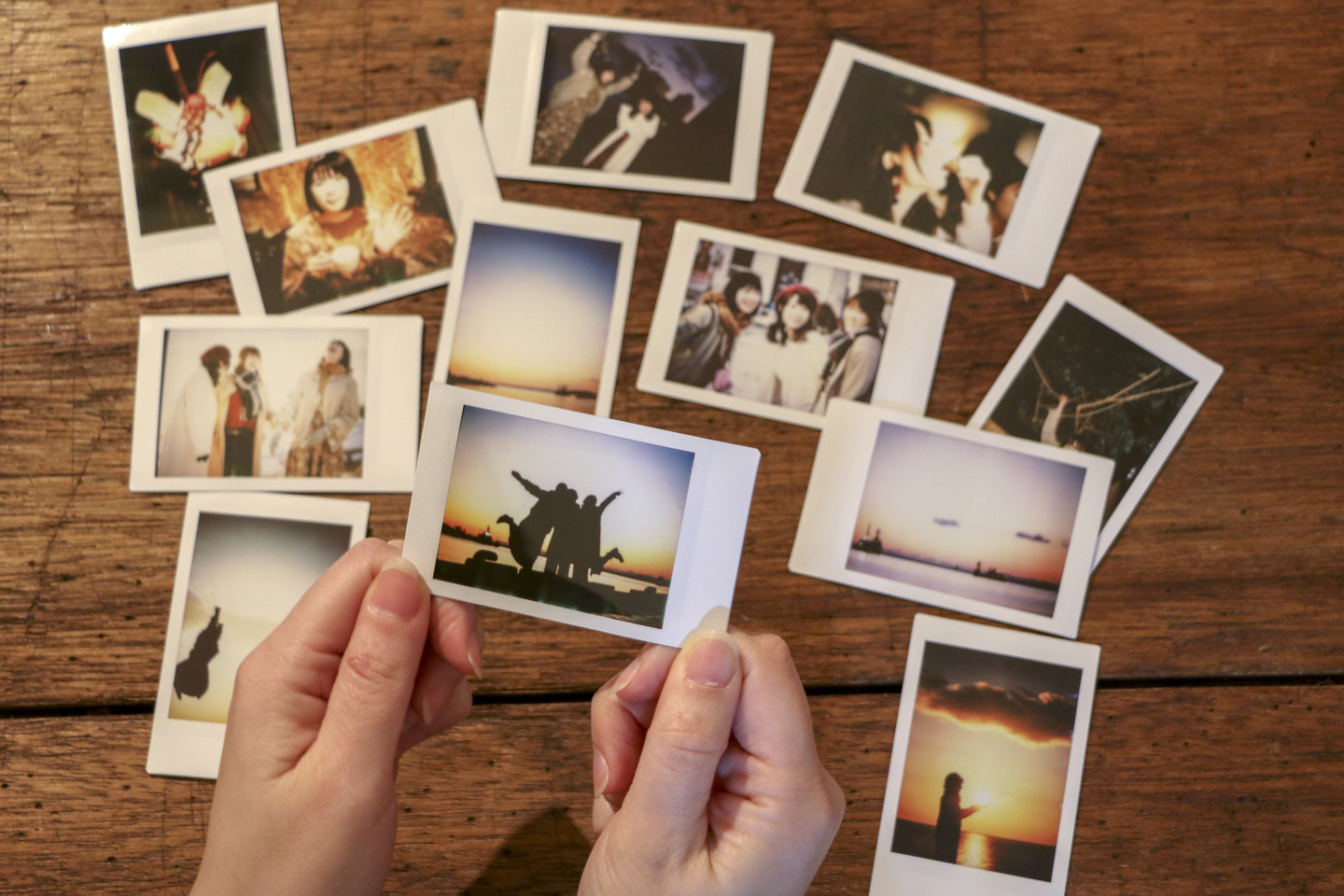 "How did you like the trip?" "It was cold but so fun, right?" "The sunset was amazing!!"
They would then review their day by looking at Instax and having some dessert to recover from fatigue, so that they can be ready for the next journey!
How about you, too, try a journey from the evening on in Kushiro?
Related Keywords