Three reasons to spend an extended holiday in Kushiro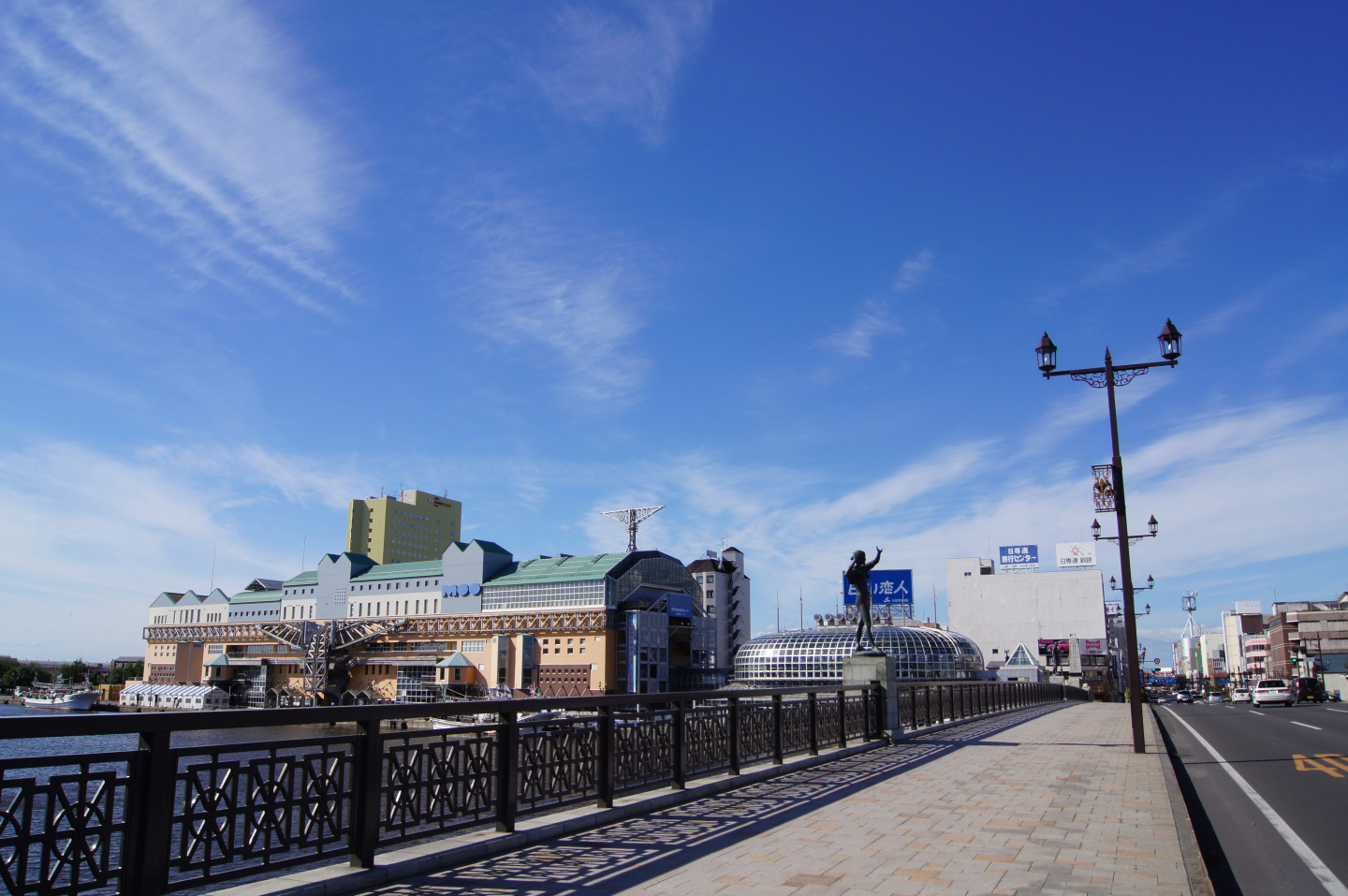 Extended stay vacations at a favorite destination have become a popular option for retirees and people taking extended leave from work, as a way of rewarding life's hard work. This is a new form of travel where you spend more time, relax, and take it easy, based on your living arrangement at your destination. With so many choices for destinations in Japan or internationally, what are the three reasons why you shouldn't overlook Kushiro?
1. Cool summer and little snowfall in the winter
If you are thinking about spending the hot summer in Hokkaido, Kushiro fits the bill perfectly. Kushiro has one of the coolest summers of any city in Hokkaido. Even in the middle of summer, the daytime high temperature averages 21.4 degrees Celsius, so a thin cardigan is all you need. Once September rolls around, the temperature mostly dips below 20 degrees Celsius. Honshu typically sees several days of 30 degree plus heat even in September, but in Kushiro the temperature cools and the trees and vegetation slowly begin to show their dazzling autumn colors.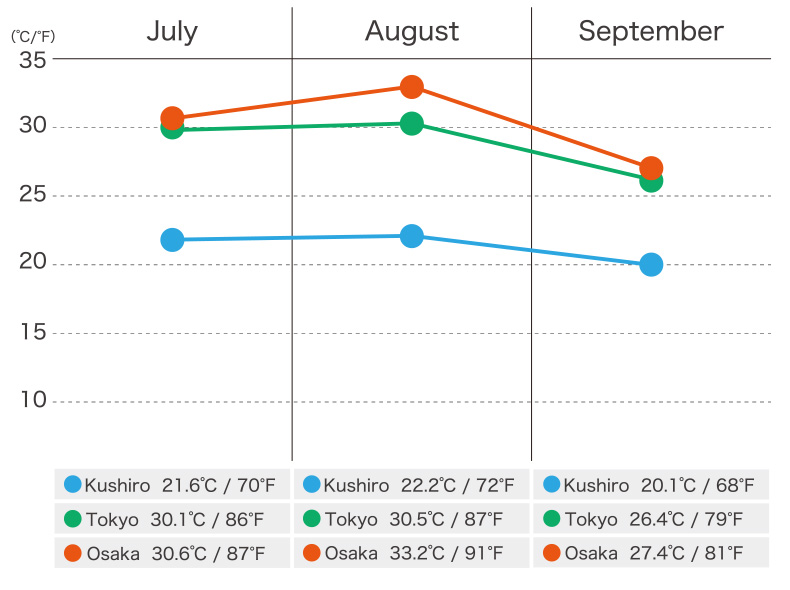 There are many sunny days in Kushiro from autumn to winter. This is the time of year to view stunning sunsets that make Kushiro the top 3 place to view a sunset in the world, next to Bali in Indonesia and Manila in the Philippines. At November 10 on average, the first snowfall is rather late compared to other places in Hokkaido. The amount of snowfall, too, is light and snow only begins to accumulate around the end of the year.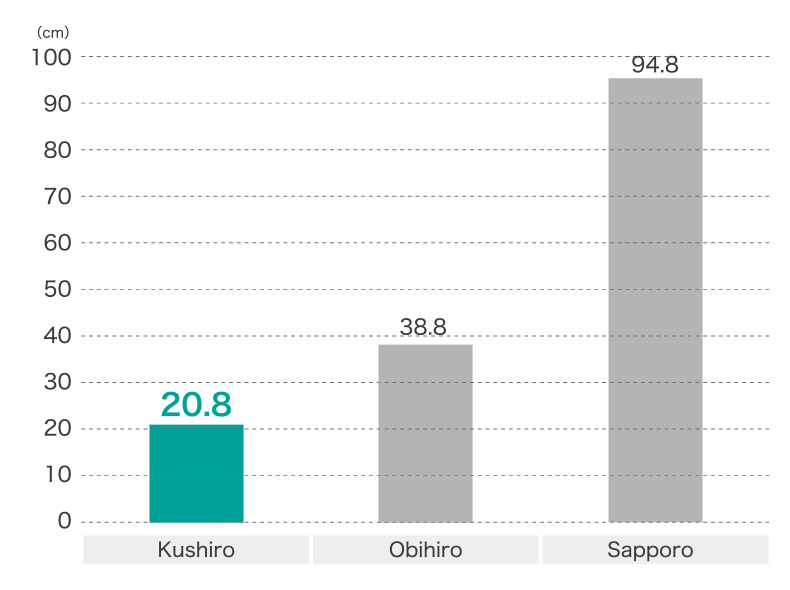 2. No cedar trees means no pollen allergies
There are no cedar or cypress trees in Kushiro, so there is absolutely zero cedar pollen in the air. The city is like heaven to people with bad pollen allergies. In Japan, the pollen allergy season peaks from February to April. Locations that are close to Honshu have a small chance that pollen could be blown in by the wind. Data indicates that in Kushiro there is zero cedar or cypress pollen in the air, making it ideal as a place to get away from tree pollen. Why not plan an extended stay for Kushiro to breathe in the clean spring air and escape from more pollen heavy areas?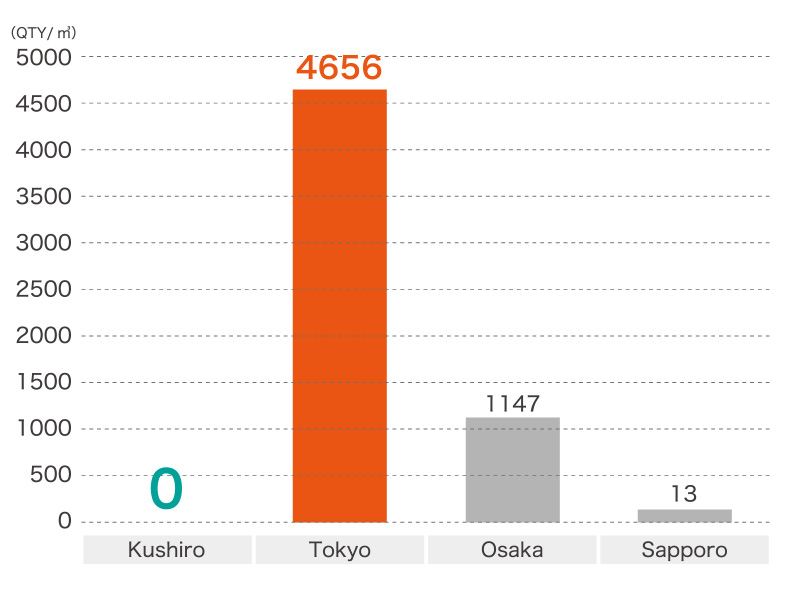 3. Kushiro is the number one place in Hokkaido for trying out relocation before a move
At 455 people in 2015, Kushiro became the number one place in Hokkaido for trying out relocation before a move. One reason is because Kushiro is Hokkaido's fourth largest city and offers a balance of city life with great natural surroundings. Just a 30-minute or so drive away from convenient downtown is magnificent natural surroundings that will refresh and rejuvenate your mind and body. The surrounding area boasts a number of hot springs and world famous tourist destinations. There is also ample opportunity to enjoy the bounty of the sea and mountains. Kushiro offers a unique opportunity to experience Eastern Hokkaido with all the conveniences of home.
The Kushiro Longstay business Promotion Association set up mainly by local real estate companies is here to help with all of your needs. This organization can refer you to not only hotels, but also furnished apartments with all the amenities of home for those looking to stay in the city longer.
4. Honest feedback from people who actually stayed in Kushiro for an extended time
Most extended stay visitors rave about the surrounding area's natural backdrop and the fact you can drive only a short distance to be treated to amazing natural wonders. Kushiro is also special because of its cool, comfortable summer and very little snowfall in the winter. The city offers great medical facilities, too, making it ideal for extended stays. There are artists that spend extended time in Kushiro who have proclaimed that Kushiro's cool climate is perfect for artists from various genres.
The city is working to make Kushiro even more attractive to extended stay visitors so that their time in the city is both comfortable and enjoyable.
5. Useful information to make your extended stay more comfortable
A rental car is a must if you want to tour the many tourism destinations in and around Kushiro. There are monthly rental car companies located in the city for extended stay visitors. A rental car used together with public transportation can make your stay even more comfortable.

Get in touch with the Kushiro Extended Stay Business Research Society if you want to exchange information with fellow extended stay visitors or if you need any assistance. This organization has access to information about off-the-beaten-path locations in the city, classes and clubs that you might not be able to find online.
Related Keywords