Two mystical scenes created by the bitter cold 「steam mist」「frozen lotus leaves」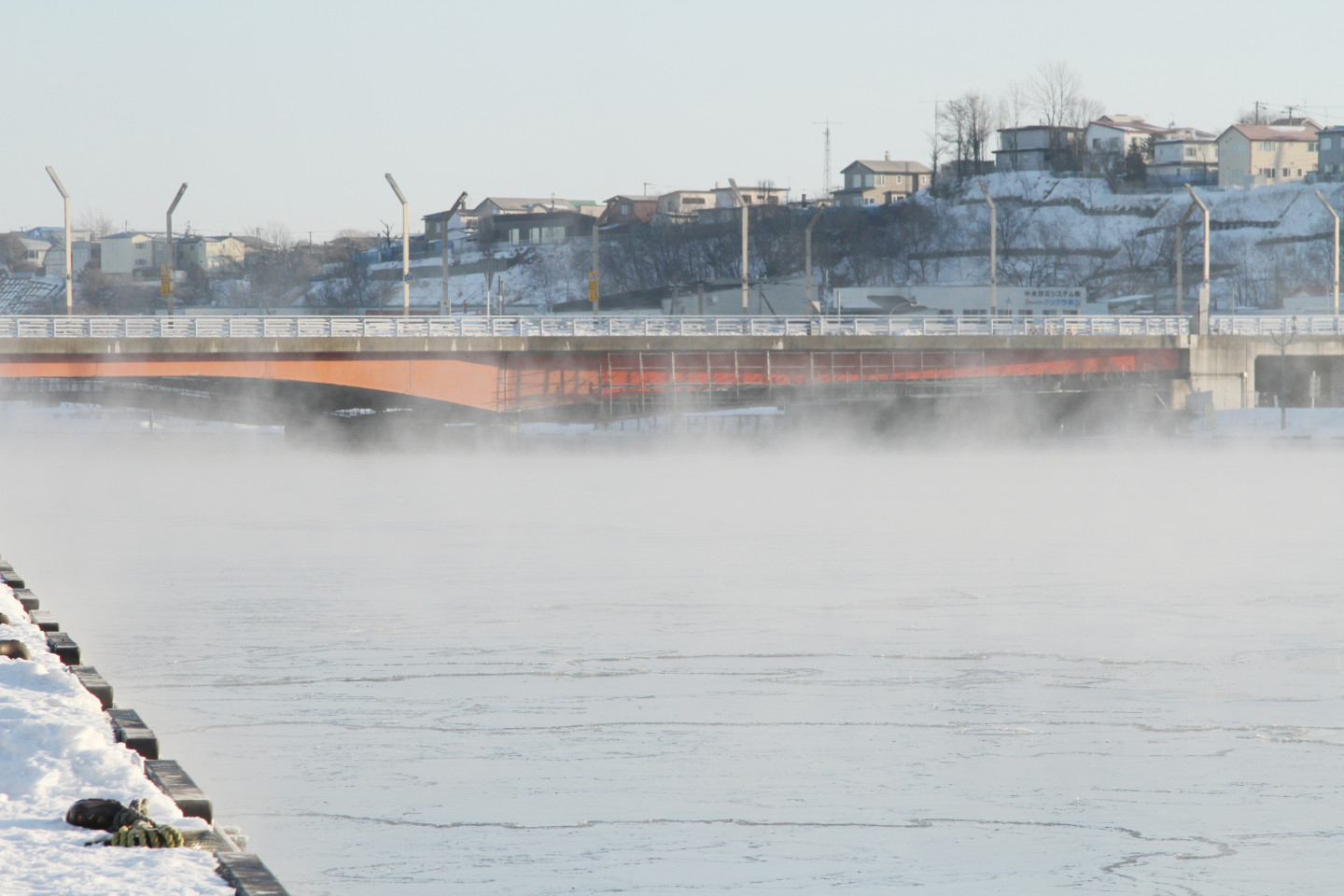 Kushiro offers a cool, comfortable climate in the summer, but in the winter it gets extremely cold like other parts of Hokkaido. However, Kushiro is one of the places in Hokkaido that gets very little snowfall, resulting in unique scenes that are very hard to see in other parts of the prefecture. What are these phenomena that are only visible in the bitter cold winter?
Nature's stained glass and frozen lotus leaves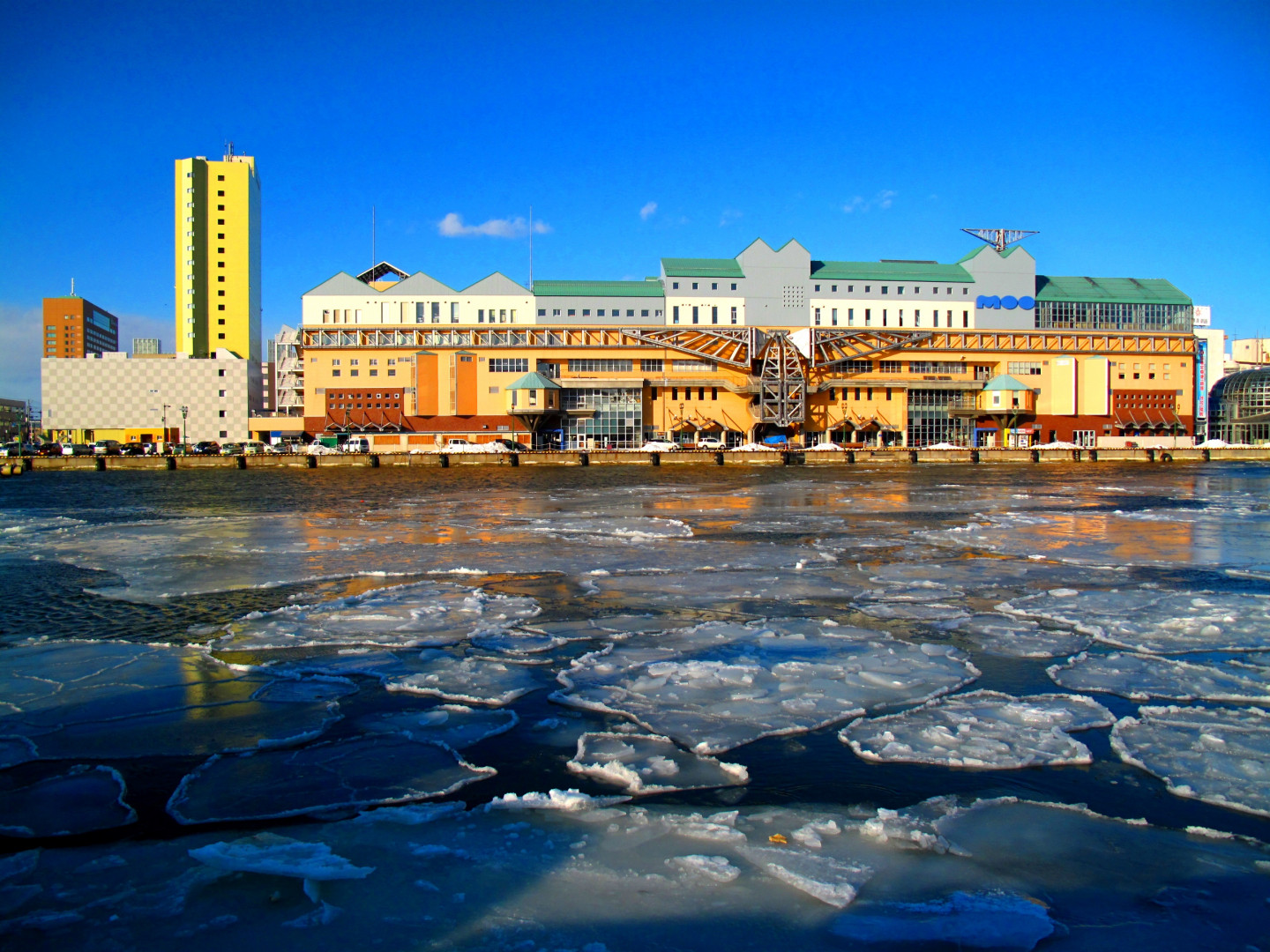 One of the dazzling sights of Kushiro in the winter is the fantastic scene of semi-transparent frozen lotus leaves covering an entire waterscape. On days with a beautiful sunset the river's surface dazzles like a huge piece of stained glass, which causes many to be at a loss of words. When it gets even colder, the ice grows thicker, making it look like drift ice has arrived. This phenomenon is known as sea ice and happens when the frozen surface of the water is cracked by the undulating motion of the waves. The broken ice spins around and impacts the ice around it, forming round ice that looks like the leaves of a lotus plant.

・Kushiro Fisherman's Wharf MOO:http://en.kushiro-lakeakan.com/overview/3944/
Winter's magical steam mist and diamond dust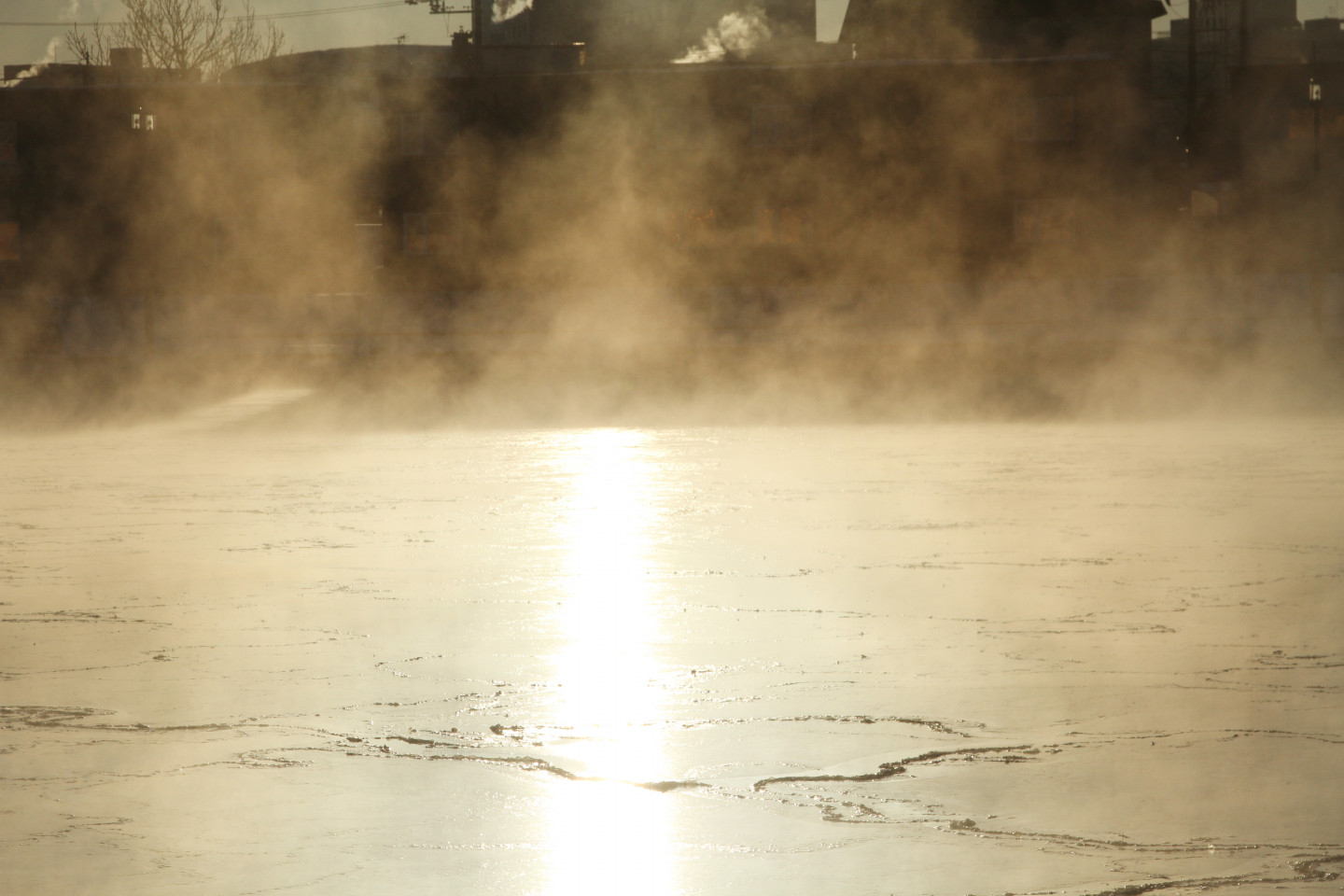 Mornings blanketed by steam mist are absolutely freezing cold, but steam mist creates an illusion where it looks like steam is rising from hot water. Steam mist occurs when water vapor on the water's surface is cooled. It is a common winter sight seen in Kushiro because the city is surrounded by the port, rivers and other waterscapes. Diamond dust is said to occur often on mornings when there is steam mist. The water vapor that rises into the air as mist is frozen and then is brilliantly illuminated by the sun like diamonds in the air. You, too, may be treated to such a magnificent scene on a cold day in the winter.
Related Keywords