The SL Fuyu-no-Shitsugen Train! All Set to ride! All set to view!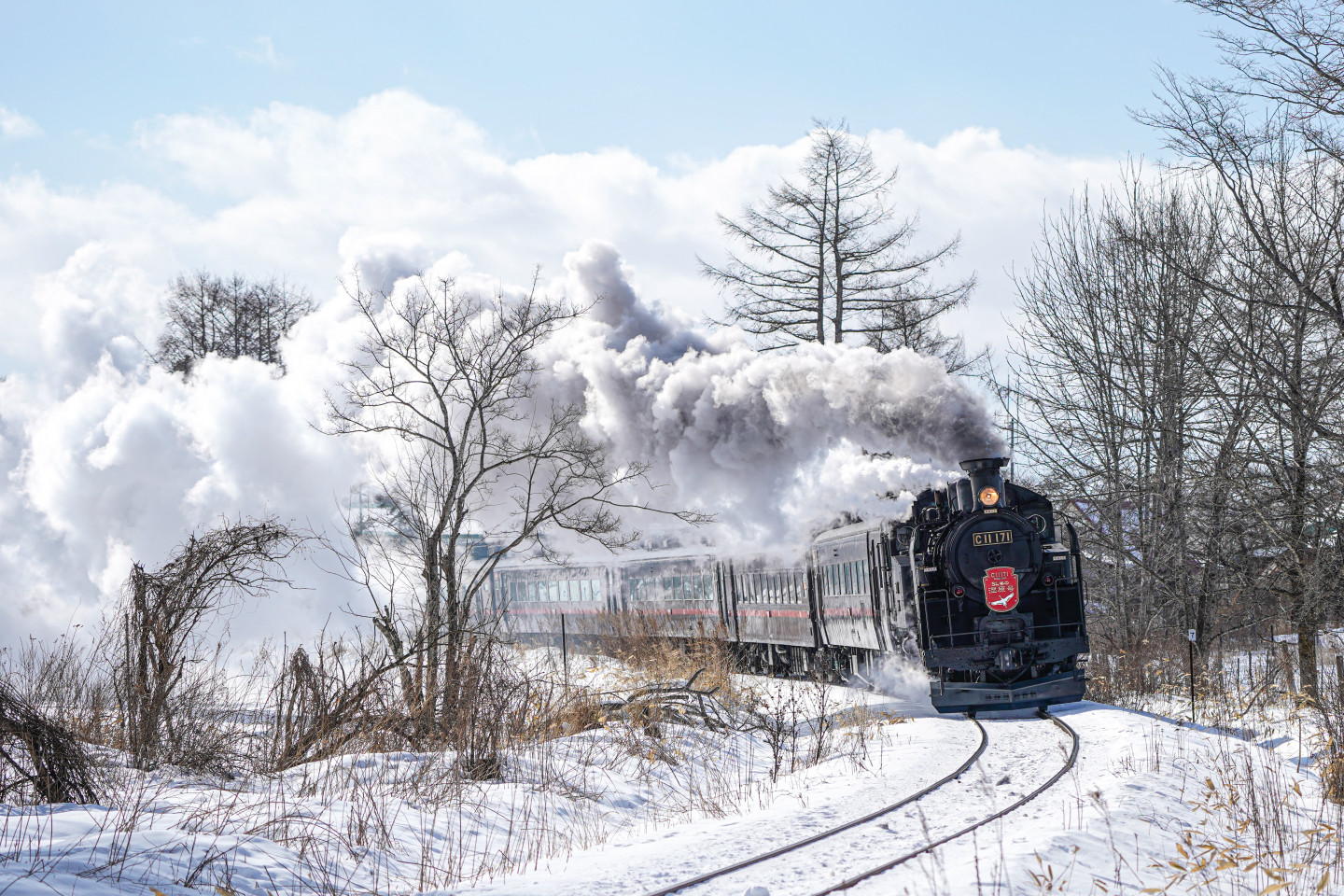 The "SL Fuyu-no-Shitsugen Train" has become a hot topic all over Japan. It has been very popular since it started operation in 2000, and has been attracting attention from a wide variety of people, including local inhabitants and railroad fans. Here, we will introduce you to the "SL Fuyu-no-Shitsugen Train", whose popularity is increasing year by year, both from the inside and from the outside.
All set to ride the "SL Fuyu-no-Shitsugen Train"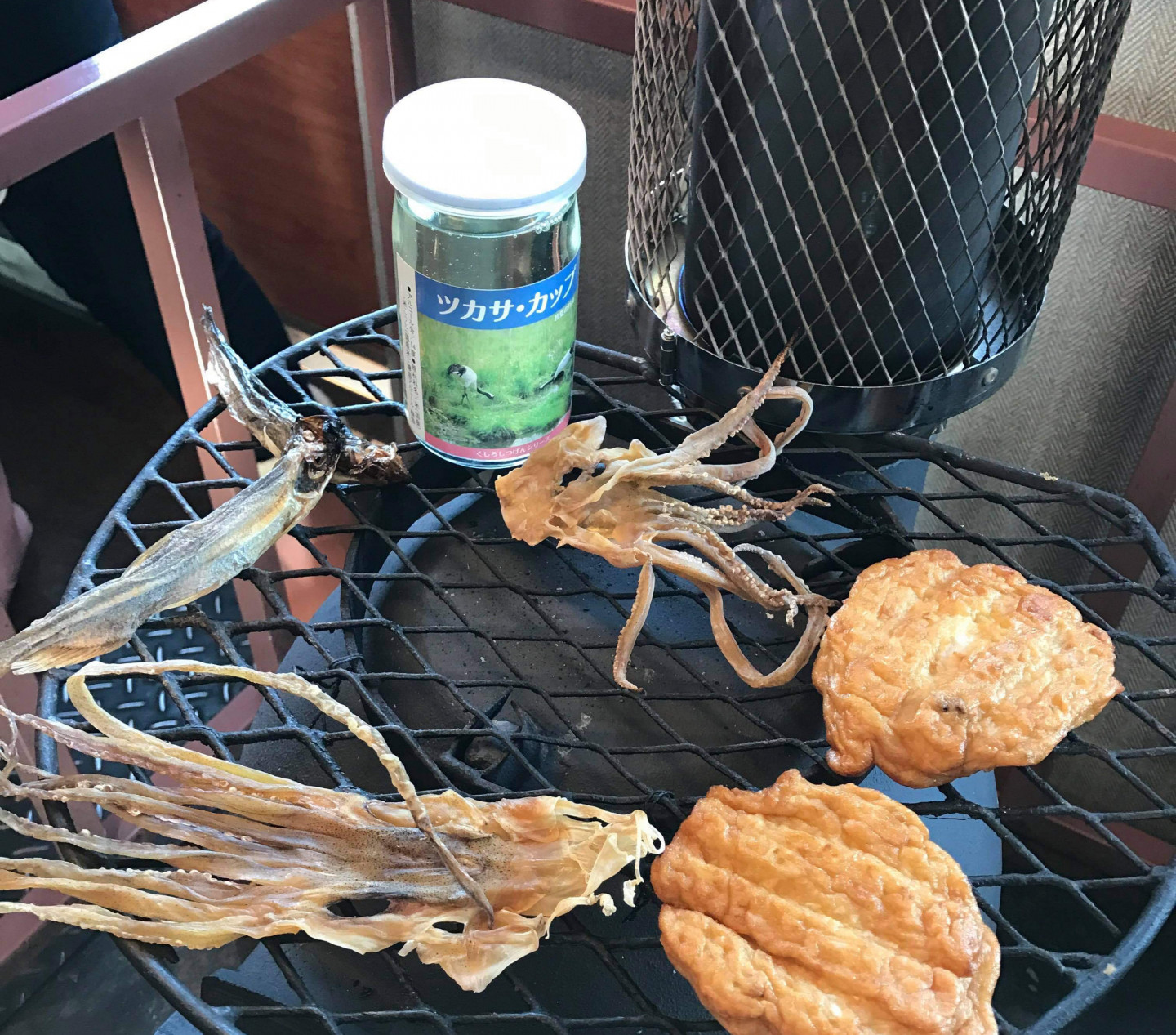 The SL Fuyu-no-Shitsugen train has a retro and calm atmosphere inside its cars. One of its highlights are the potbelly stoves installed in the cars. There are 5 cars in operation, of which 3 are fitted with potbelly stoves. Customers can heat up some delicious dried squid and sake on the stoves, all while feeling the warmth of the burning coal.
Heating up some dried squid on a potbelly stove is a real pleasure.
The train also includes a "café car". In addition to the dried squid and the sake mentioned previously, the car includes many unique items only sold there. Items unique to Kushiro are also featured.Who knows? You might find exactly the souvenir you were looking for.



The café car comes with professional staff.

In addition, 2022 saw a significant renewal of the passenger cars, with two cars renewed and debuted as "Tancho Cars"! These cars make it easier to see the Kushiro wetlands in winter, making it an even more relaxing experience.
All set to view! The "SL Fuyu-no-Shitsugen Train"
Many people want to use their cameras to capture the SL's gallant figure as it speeds past.
The "SL Fuyu-no-Shitsugen Train" is now the only steam locomotive operating in Hokkaido. Here are some popular spots from where to view it

Tomoejindokosen Bridge
A pedestrian bridge opened on a site that had originally been a railroad crossing. From it, the SL can be viewed before it departs, while it is still stopped at Kushiro station. It is also a good spot to take photos of other trains as well.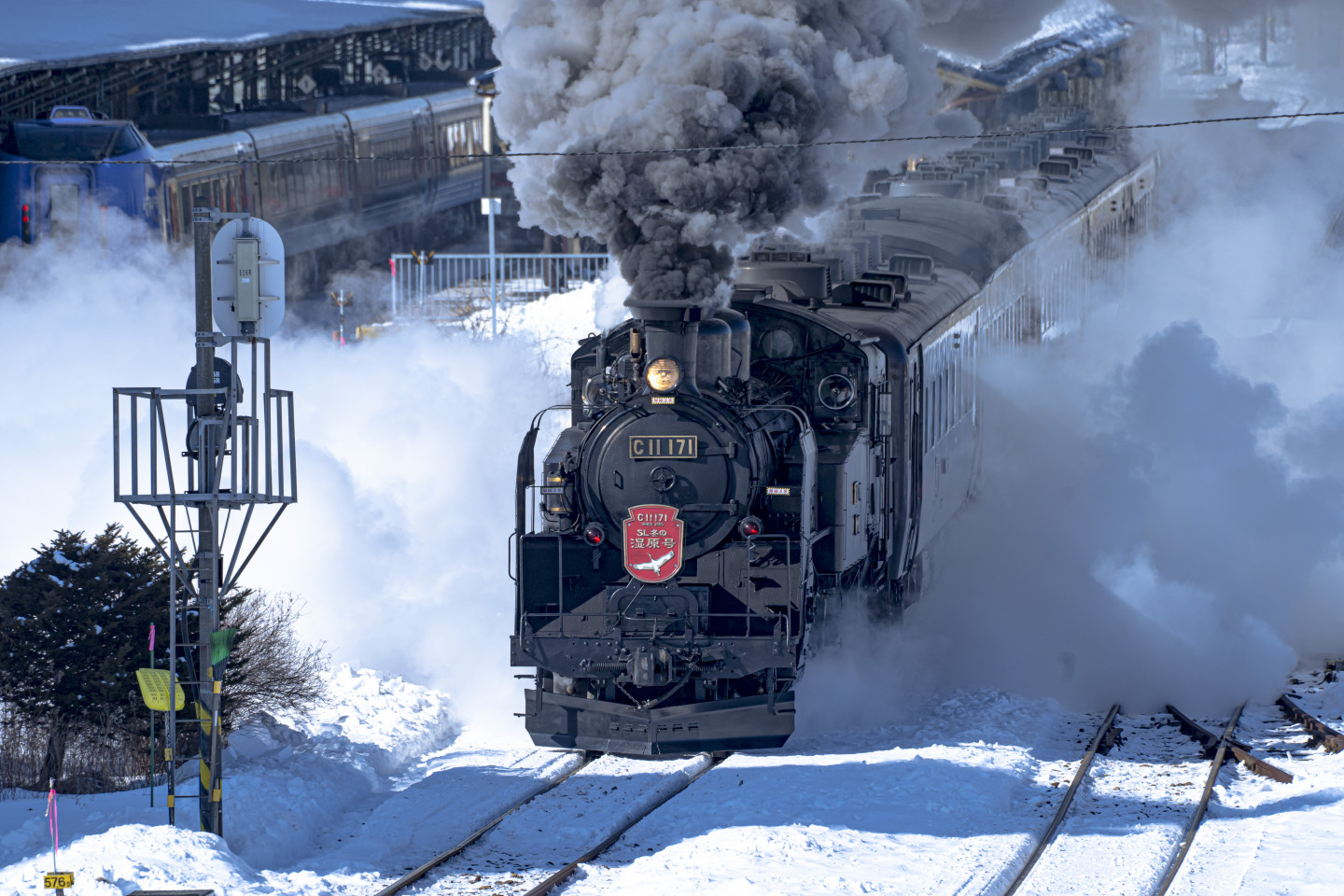 The steam at the moment of departure is splendid.



Bridges over the Kushiro River
These are definitely the most popular shooting spots. Anyone can see the gallant figure of the SL slowly crossing the Kushiro River in midwinter. If the weather conditions are good, it is also possible to take photos of the "Hasuha" (lotus leaves) ice blocks that form in the Kushiro River in winter. Please note that not many parking spots are available.



Taking a photo of the sunset in the background is also very atmospheric.


Related Keywords