The 10 Best things to do in Kushiro and Lake Akan in winter.
Various outdoor activities can be experienced in Kushiro Area and Lake Akan during winter time. What would you like to do?
1. Snowshoeing in Kushiro Wetland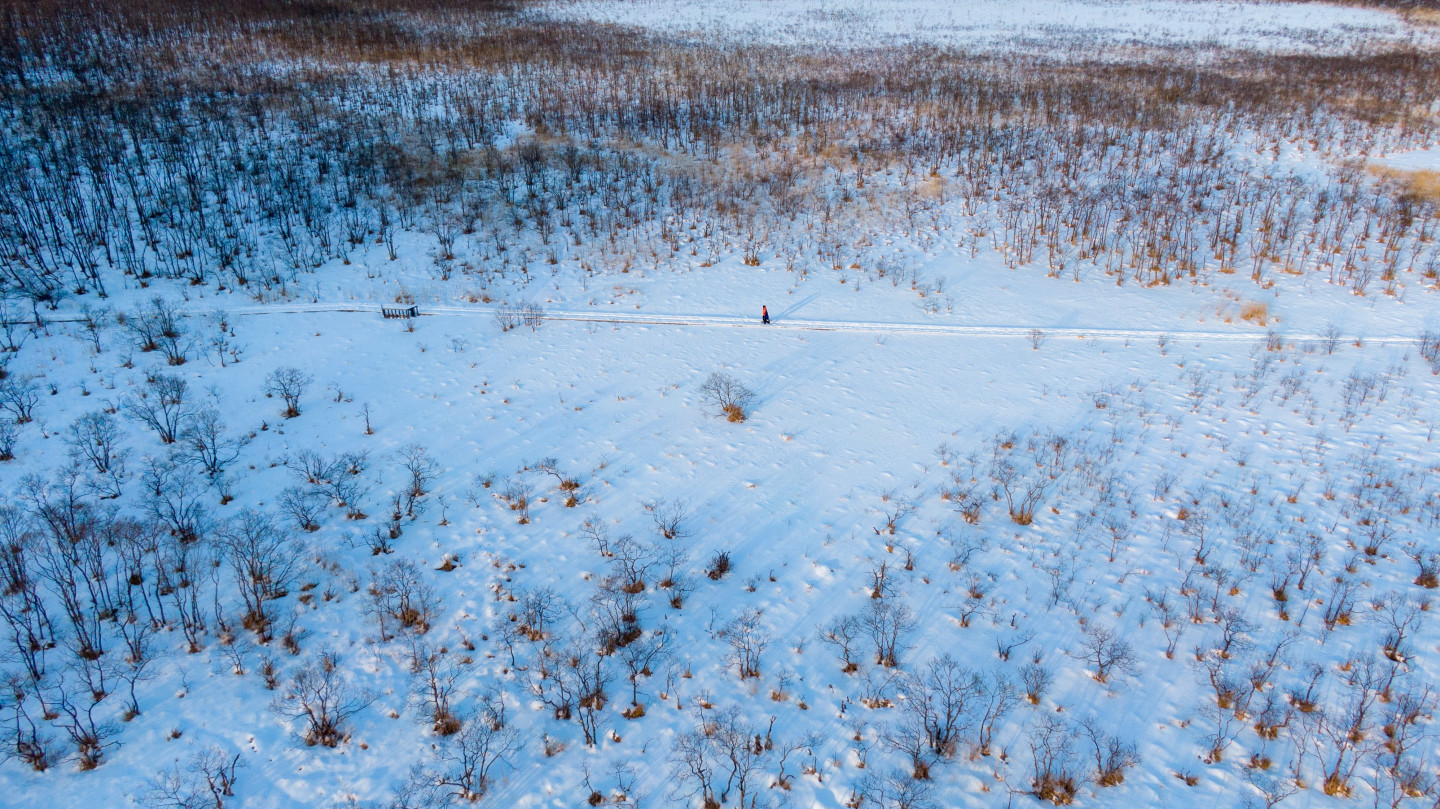 During winter when the vast Kushiro Wetland is covered in a thick blanket of snow. The serene silence dominate the entire world. It looks like it doesn't accept anybody. You can however, explore the field with snowshoes. If you're lucky, you might encounter native animals thriving in that harsh land such as tancho, or red-crowned cranes.
2. Gliding through Kushiro Wetland in a Canadian canoe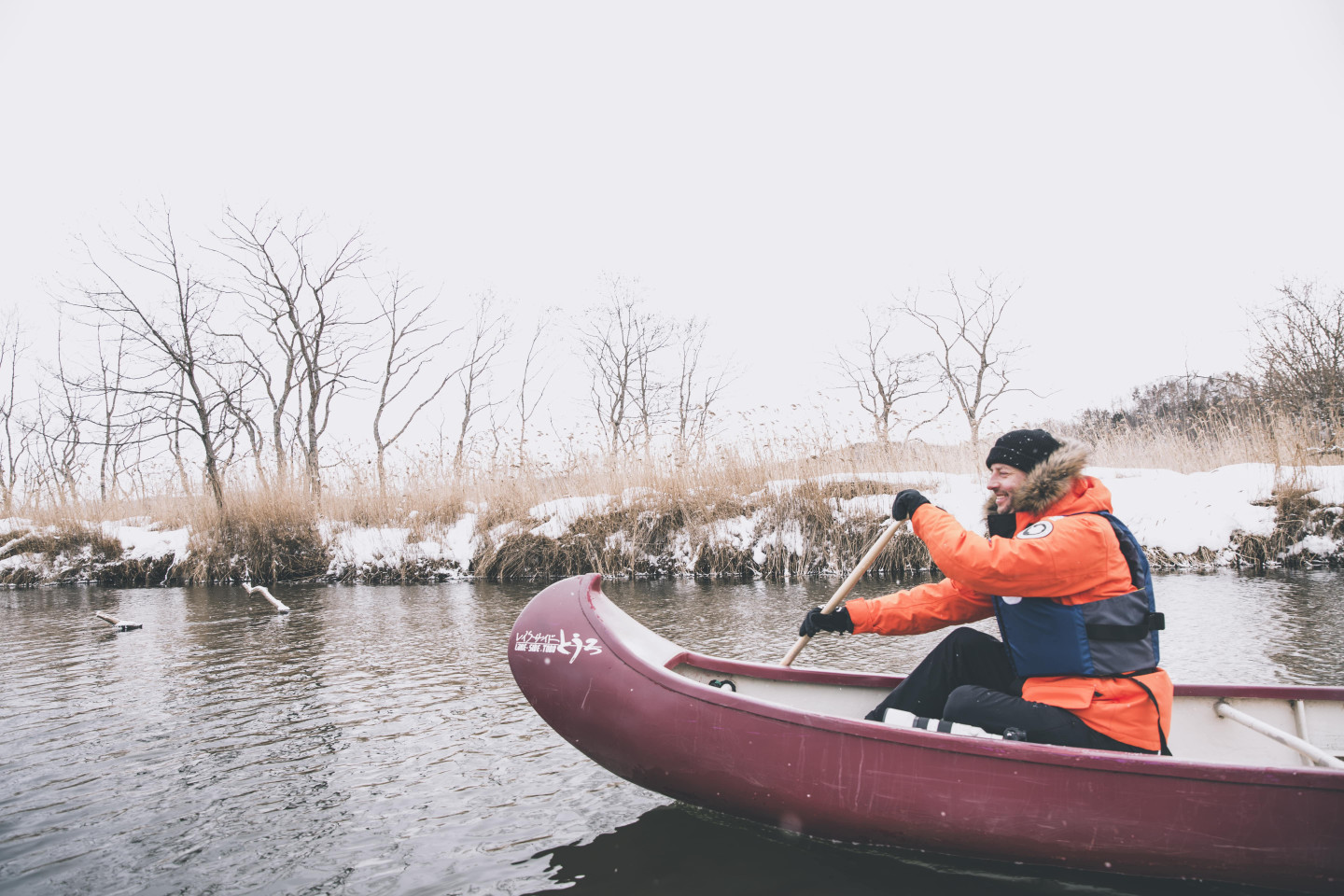 Kushiro Wetland in winter is enveloped in a silvery white silence. Travel in a guided canoe through the areas inaccessible on foot or by car. Feel the crisp, clear air with your five senses. If you're lucky you might witness very rare natural phenomenon such as diamond dust, hoarfrost as well as native animals such as Hokkaido deer, white-tailed eagle.
3. Skating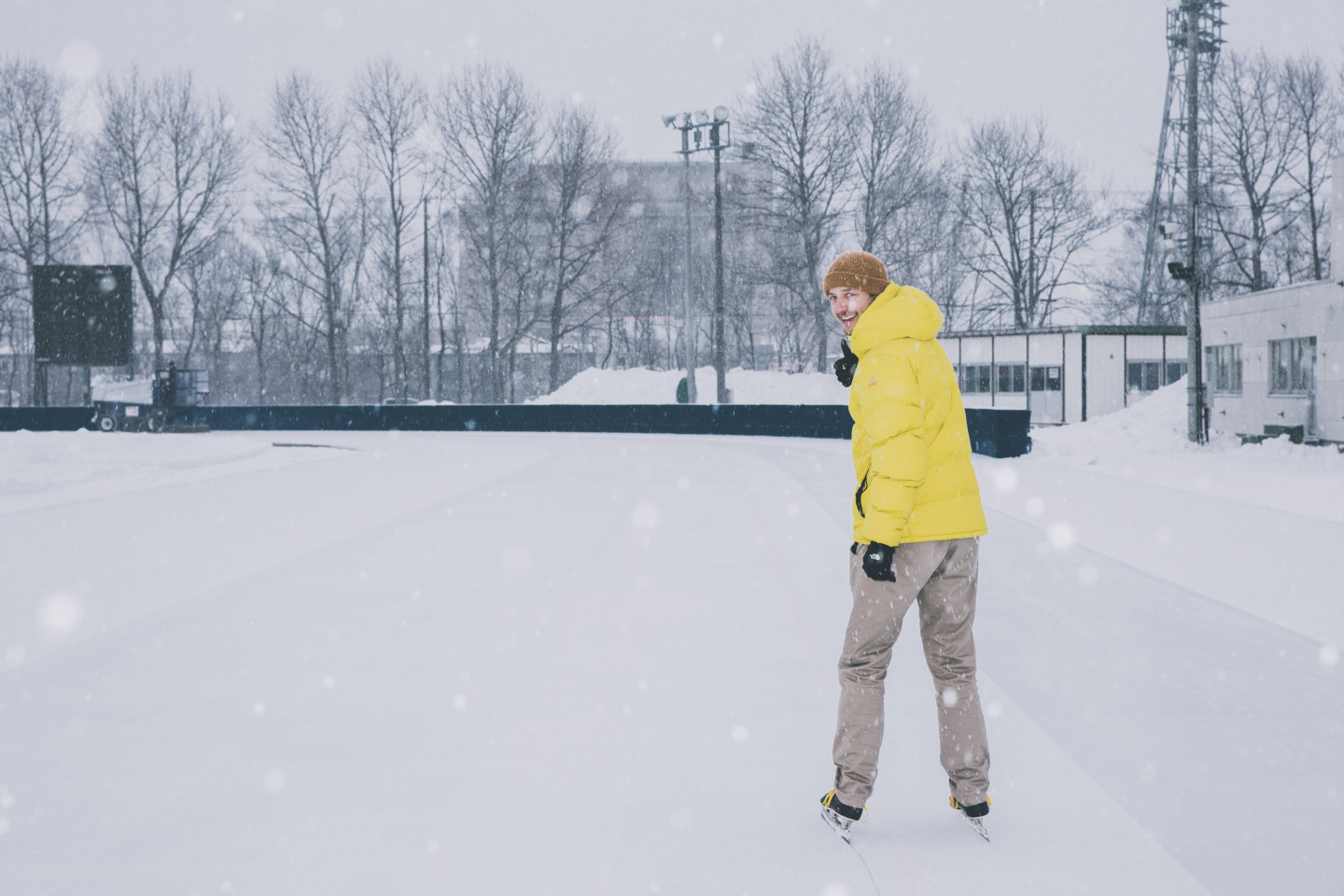 Skating is a popular sport in Hokkaido, not to mention in Kushiro. You'll find plenty of skating rinks in Kushiro, where skates for various purposes, including speed skating and ice hockey, are available for rent. Enjoy the freedom and thrill of skating on a wide-open rink or watching a spectacular game of ice sport.
4. Steam locomotive "Fuyu-no-Shitsugen"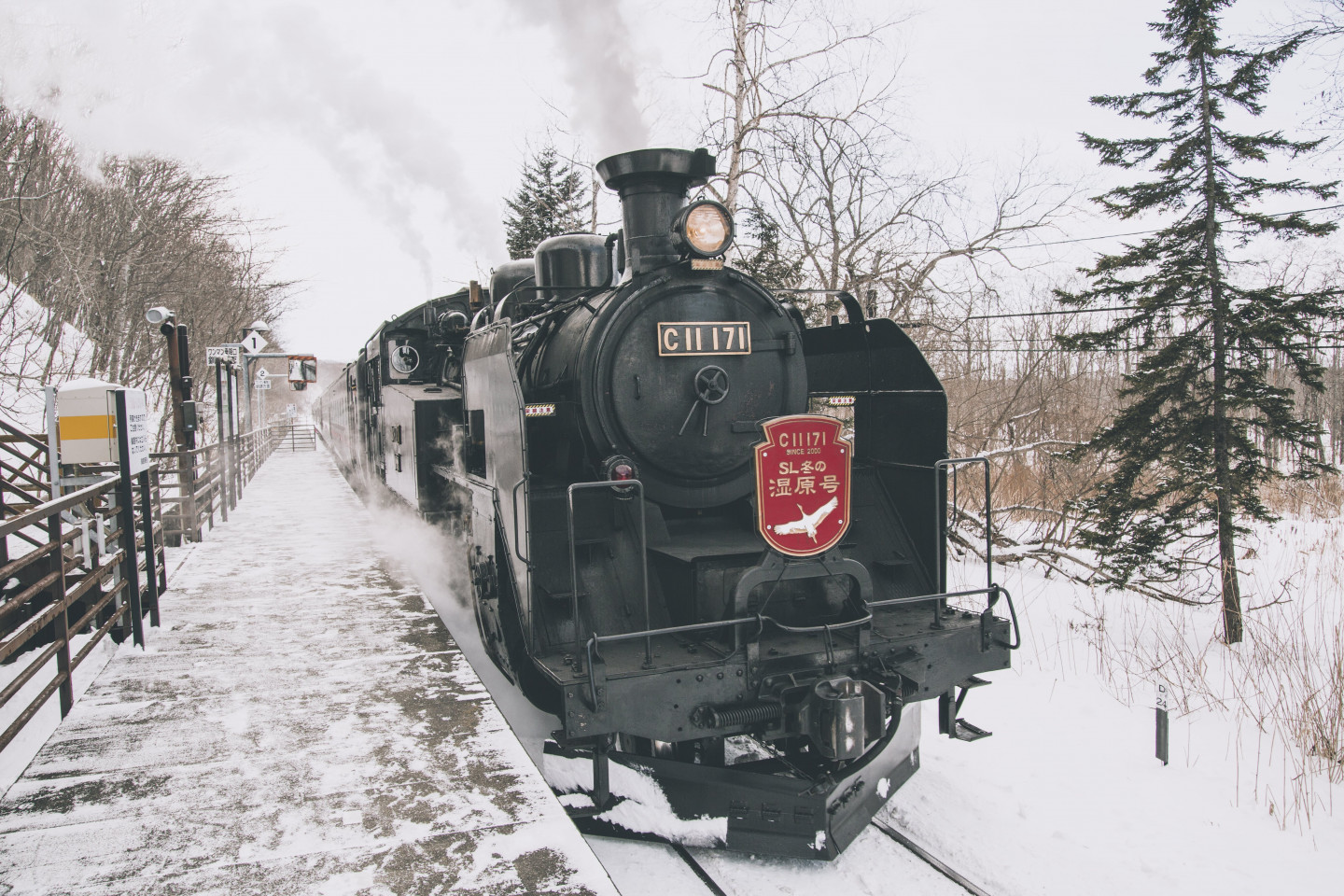 The Fuyu-no-Shitsugen , a very exciting steam locomotive ride ( about 90 minutes ), the old-fashioned SL runs through a snow-covered marshland. The white smokes blowing out with resonating whistle sounds, which dominates the whole land and emphasizes the utter silence. If you're lucky, you might catch sight of tancho red-crowned cranes, Hokkaido deer and white-tailed eagles vividly thriving on the snow field.
5. Local specialty "Katte-don" seafood bowl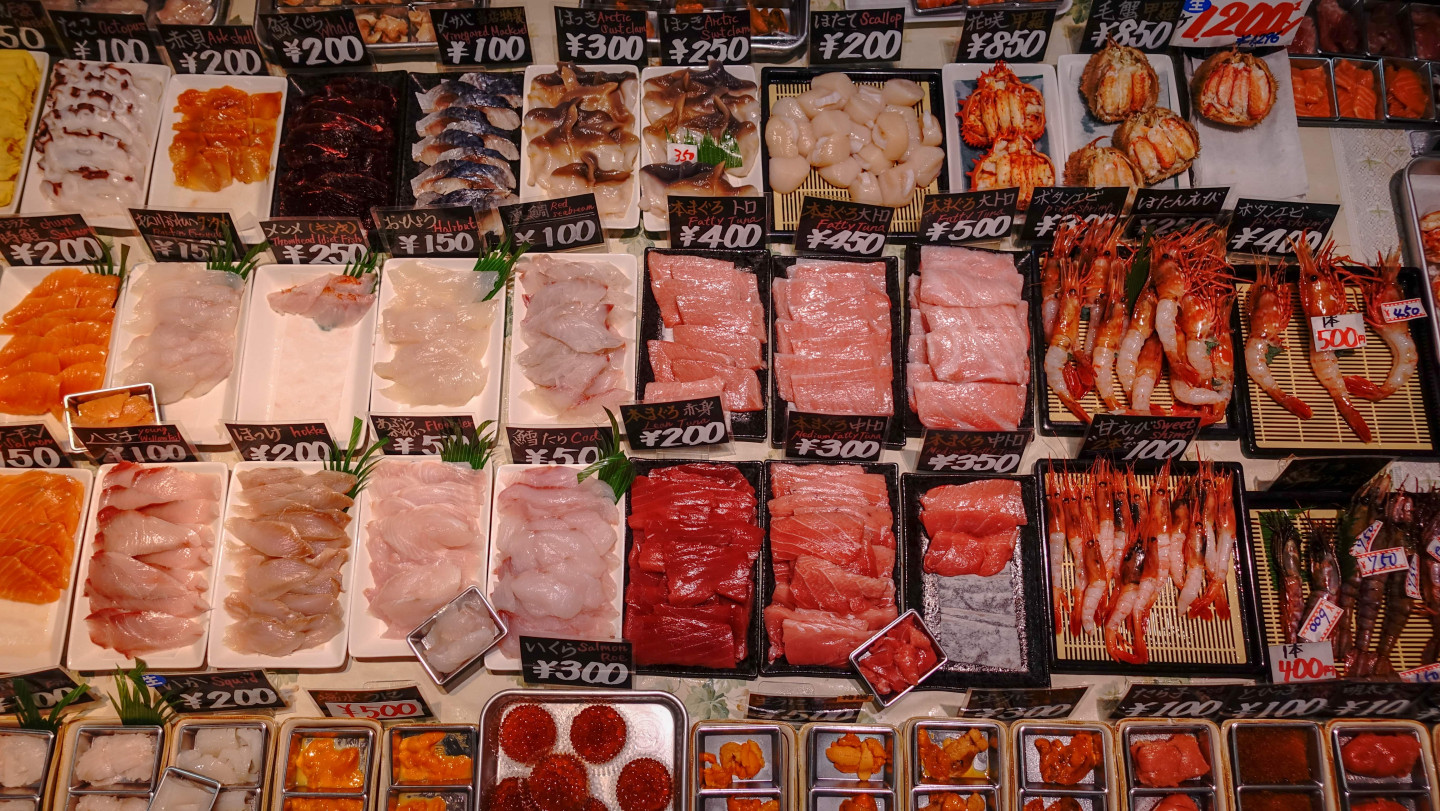 When it comes to fresh seafood, don't miss the Kushiro Washo Ichiba (market), one of the three largest markets in Hokkaido. Get yourself a bowl of white rice and wander around the market seeking the topping so as to make your favorite rice bowl. This is what Katte-don is all about! Blue king crab, saury fish,a variety of shrimps, salmon, scallops, sea urchins, tuna, hairy crab and more are all so mouth-watering. You'll brag about it for years to come.
6. Tancho, red-crowned cranes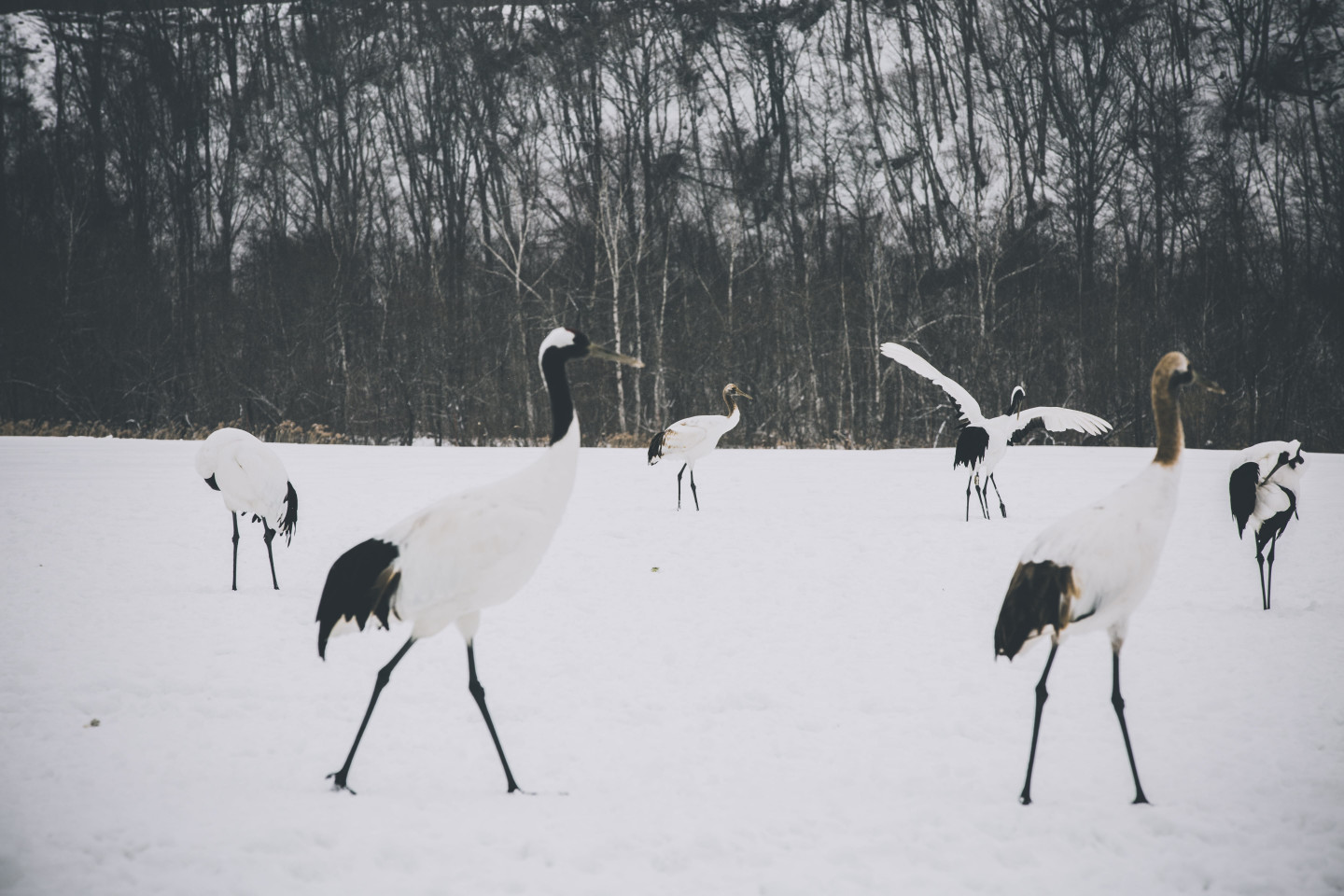 Established in 1996, Akan International Crane Center [GRUS] is an observation and research facility specialized in tancho, or red-crowned crane, which is listed in the endangered species and have been protected in Akan Area. It's the place where you can observe these elegant birds in a state as close as possible to their natural state throughout the year, and the center hosts as many as 300 at a time during winter when the feeding season.
7. Enjoy activities on a frozen lake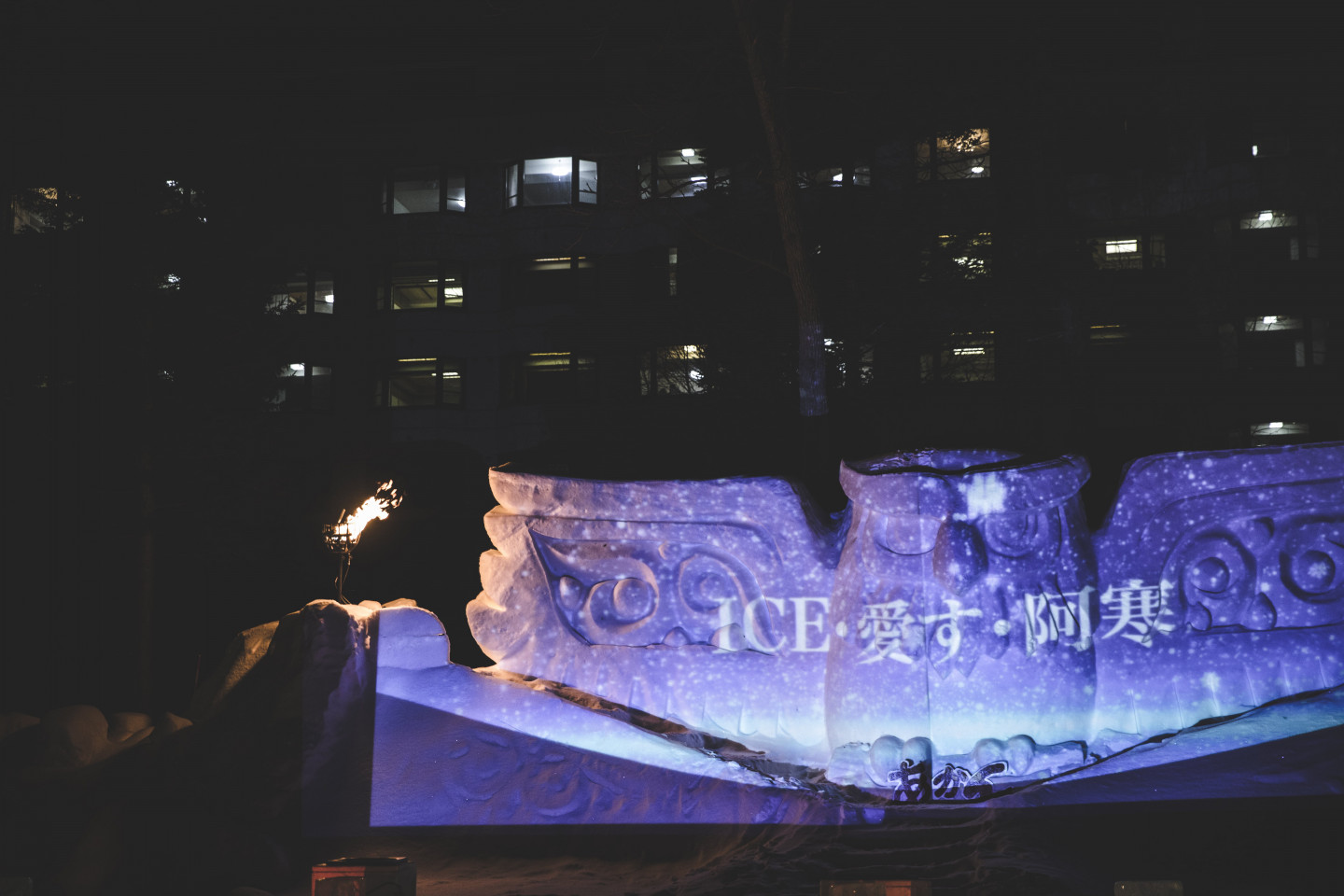 Lake Akan in winter freezes completely and transforms into a major activity area. There are lots of fun attractions such as four-wheeled buggies, snowmobiles, banana boats, and ice skating, as well as fishing for smelt on ice.
8. Akankohan National Ski Area [UTARA]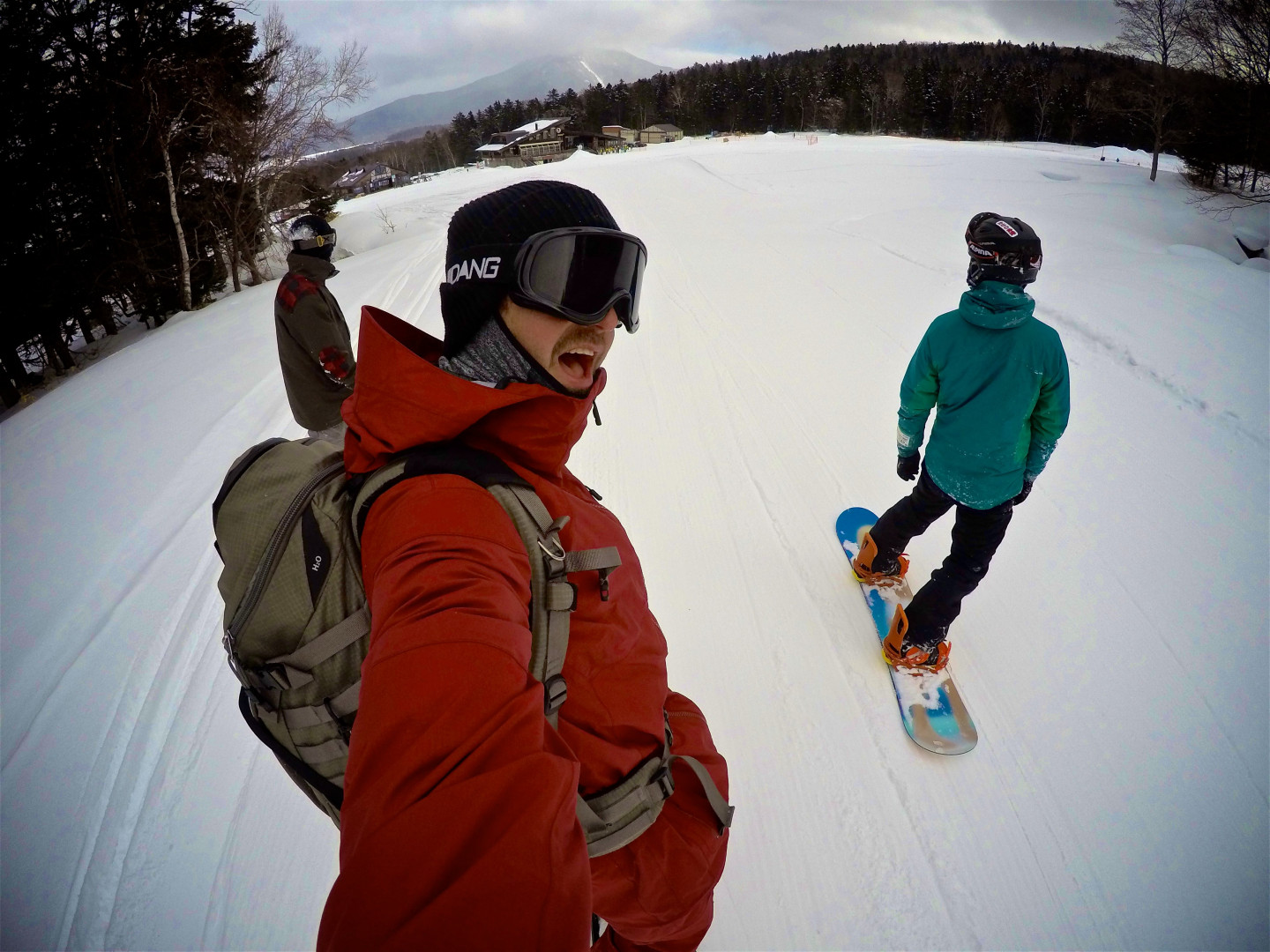 The Akankohan National Ski Area [UTARA] boasts outstanding powder snow known as "Japow". It has two slopes, one for the novices and the intermediate skiers and the other for the advanced skiers and each course commands breathtaking views of white nature that comprises Lake Akan and Mt. Oakan. It also has a run for snowboarders and a kid's park for snow fun. The site attracts pleasure skiers and competition skiers alike. A full line-up of rental items available.
9. Ainu art and culture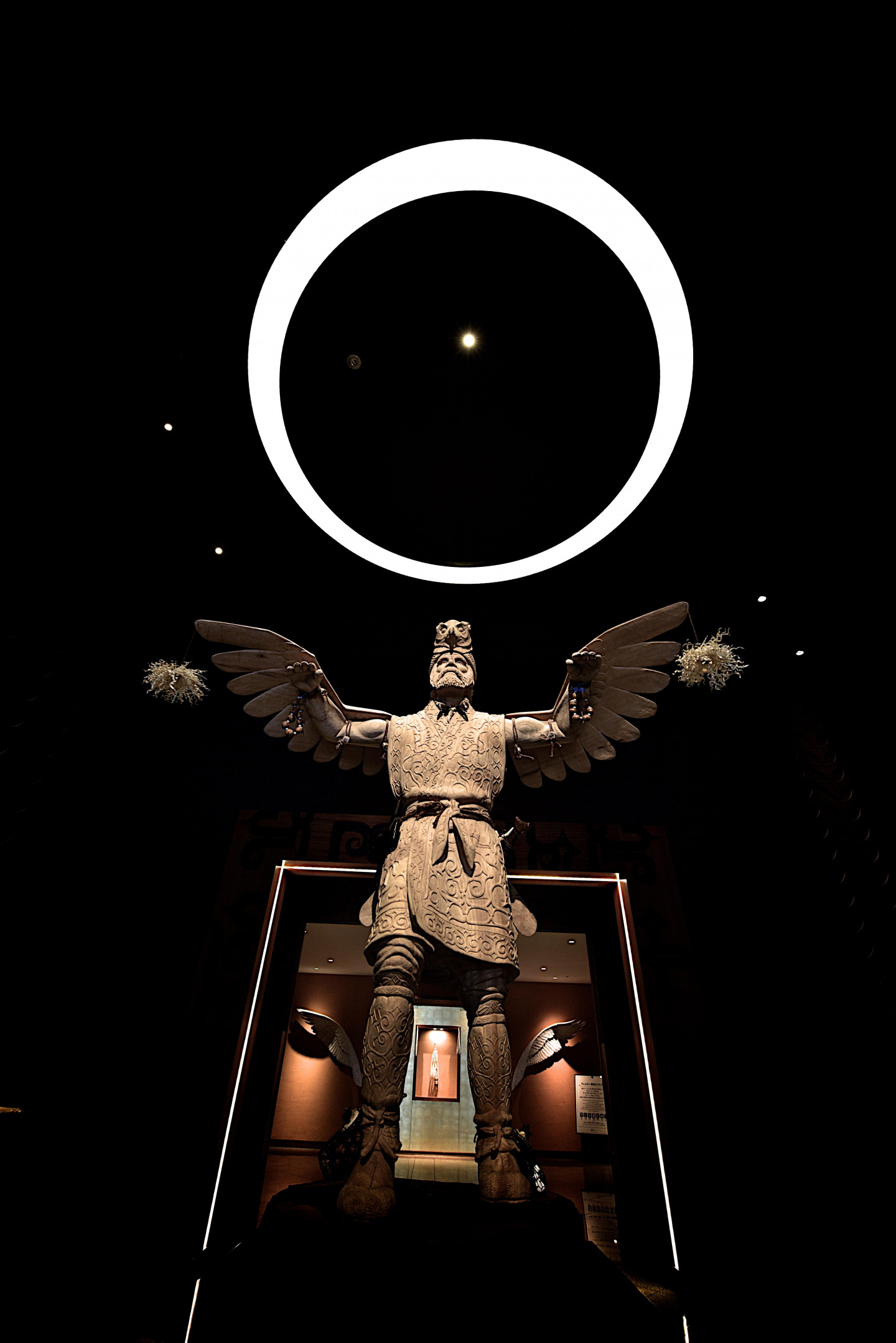 Akan Yuku-no-Sato Tsuruga Hotel exhibits many works of sculpture by late Takeki Fujito and Masamitsu Takiguchi, extremely famous artists in Ainu style wood curving. Their elaborate works show their respect for ancestors and appreciation for the nature. Please feel the Ainu culture through these works of art.
10. Akanko Onsen hot spring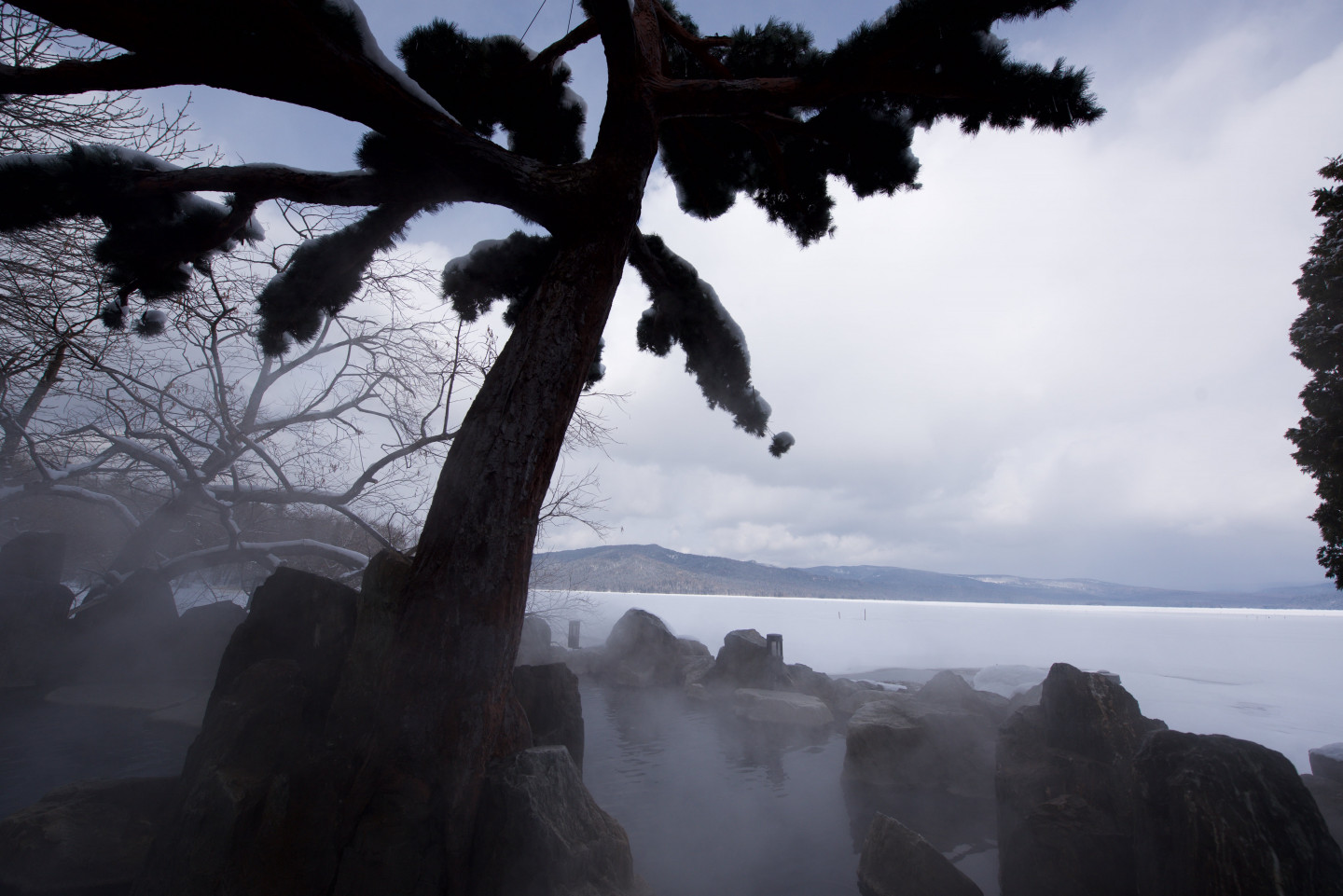 Akanko Onsen is a famous hot spring resort in Hokkaido. Immersing yourself in the quality hot spring water in the chill of winter is truly a most pleasant healing experience. Many of the hotels at Akanko Onsen have open-air baths that allow guests to enjoy the splendid landscape of Lake Akan and the mountain range spreading before your eyes. It's a supremely blissful occasion to warm your body and mind.
Related Keywords