Kushiro is a treasure trove of locations for movies and dramas This includes downtown Kushiro, the Onbetsu shoreline, and the forests of Akan
Nusamai Bridge and the Kushiro River banks were the main locations where the movie Banka was filmed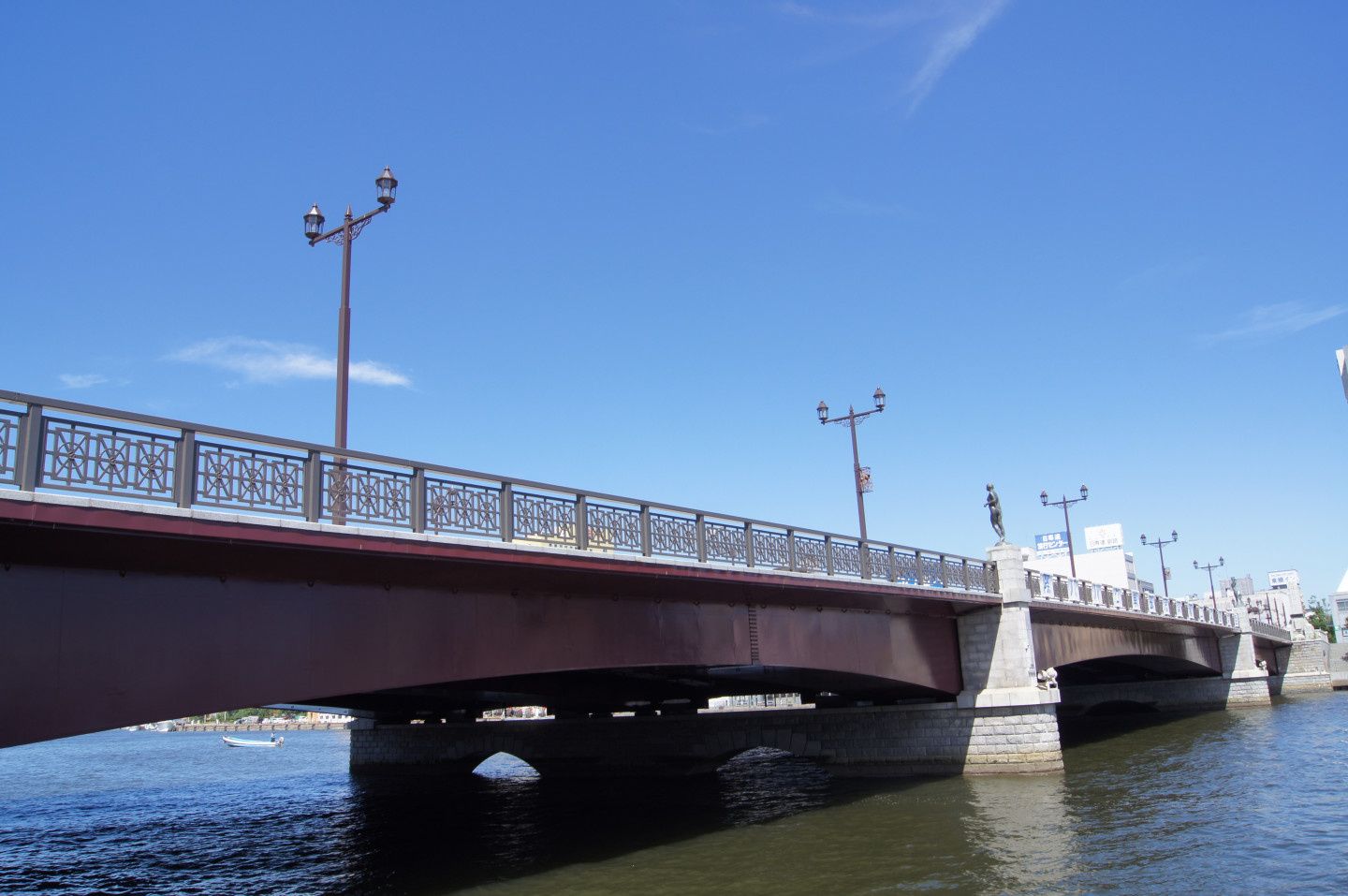 Several symbolic places appear in the 1956 novel Banka, one of the most famous novels of the late Yasuko Harada. The book clearly indicates where many of the scenes take place, including the coffee shop Daphne where the main character Reiko often visited and Lotte Mansion, where the wife of Katsuragi, Reiko's love interest, often rendezvous with the person she is having an affair.
The 1957 movie adaptation by the same name Banka was shot on location in Kushiro at nearly the same locations as depicted in the book. This movie is still loved by the fans of yesteryear. For example, the scene where main character Reiko first meets Katsuragi was shot on location at Aioizaka connecting Uramicho with Minami-odori. Katsuragi's architectural office was on the second floor of a building on the south side of the Kushiro Century Castle Hotel. The location of coffee shop Daphne in the movie was said to be a coffee shop located behind Sakaeya Ryokan in Suehirocho.
The movie and drama of Shino Sakuragi's novel were shot on location at Nusamai Bridge, Washo Market, and Kushiro Station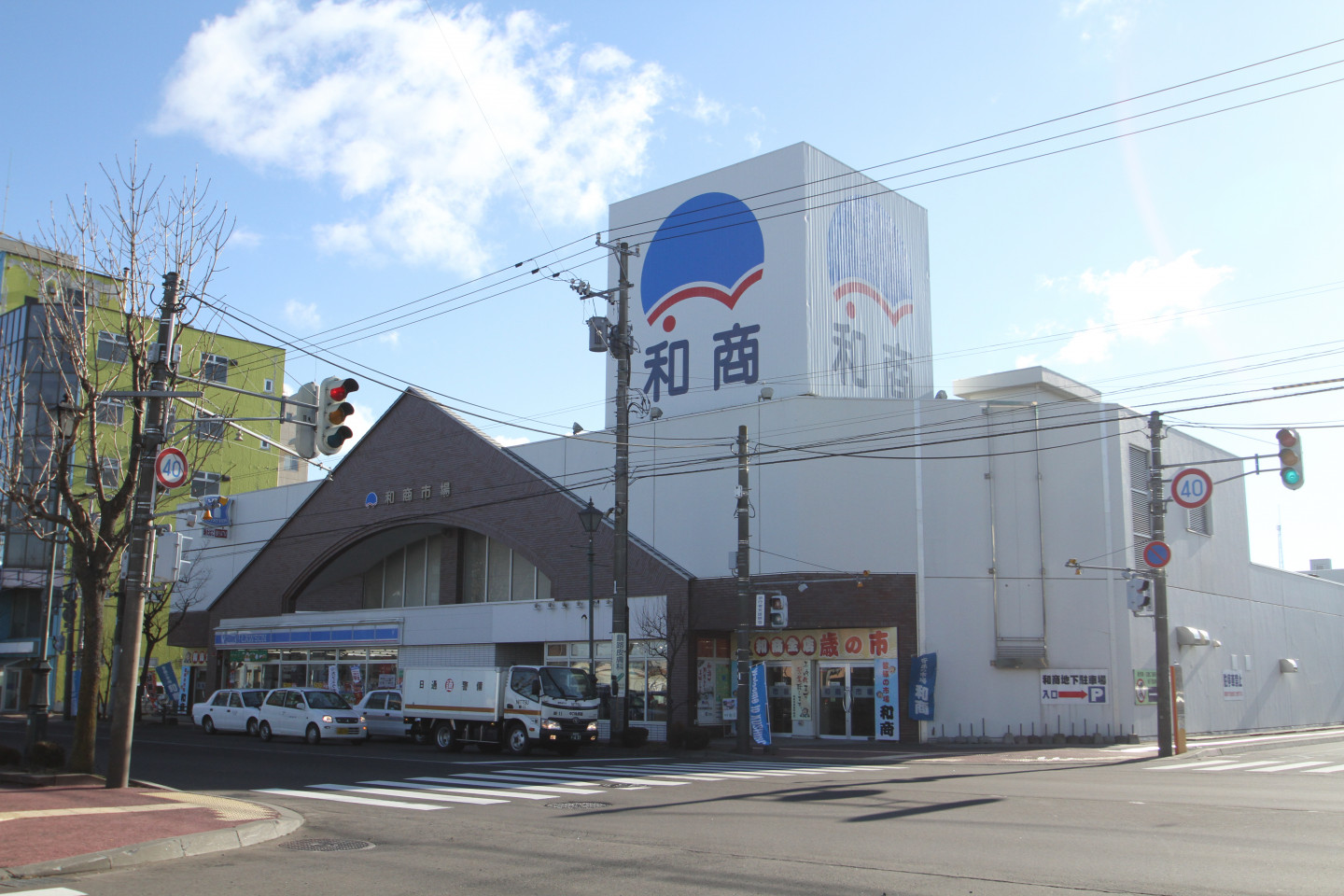 The Naoki Prize winning novel by Shino Sakuragi was also made into a movie and drama shot on location in Kushiro. Garasu no Ashi was broadcast on WOWOW starting in February 2015. Setsuko, the main character played by actress Saki Aibu, shot one of the scenes at her mother's snack bar at the Tetsukita Center in Wakamatsucho, Kushiro.
Even the first Sakuragi novel to be made into a movie was Terminal in 2015 featured a number of scenes filmed in Kushiro. The house where court-appointed attorney Kanji Washida, played by lead actor Koichi Sato, lived quietly was built along the hilly road at Masuura, Kushiro. Yoshioka Nikuten inside Washo Market is where Kanji would often go to buy chicken thigh meat to make zangi. The sight of Kanji walking over the Nusamai Bridge at dusk with his bag of chicken thigh meat was always lonely, but the final scene filmed on the Kushiro Station platform when the first train departed was moving.
Kushiro has also appeared in other television dramas, including the 2016 drama Kori no Wadachi, in which main character Ko Shibasaki went ice skating at the Yanagimachi Speed Skating Rink.
Sae's house from movie Hanamizuki is still preserved at Shakubetsu, Onbetsucho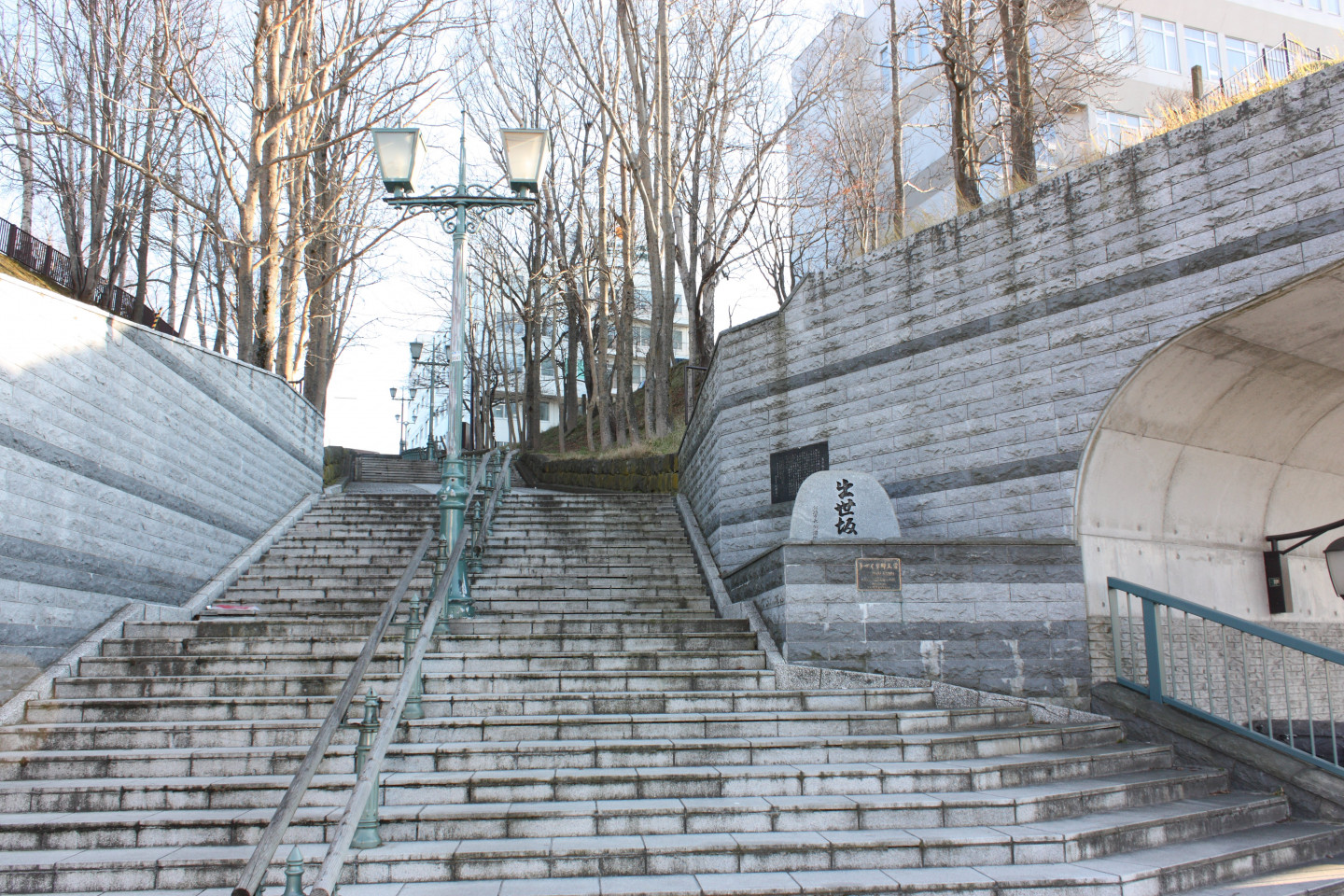 The 2010 movie Hanamizuki, too, was filmed in and around Kushiro, including at Shussezaka slope. The house of main character Sae (played by Yui Aragaki) was a private house located along the shoreline in Shakubetsu, Onbetsucho, Kushiro. The last scene shot here where Sae and Kohei reunited after overcoming so much was very moving.
Akanmachi in Kushiro has also been used to shoot movies, including If You Are the One and Unforgiven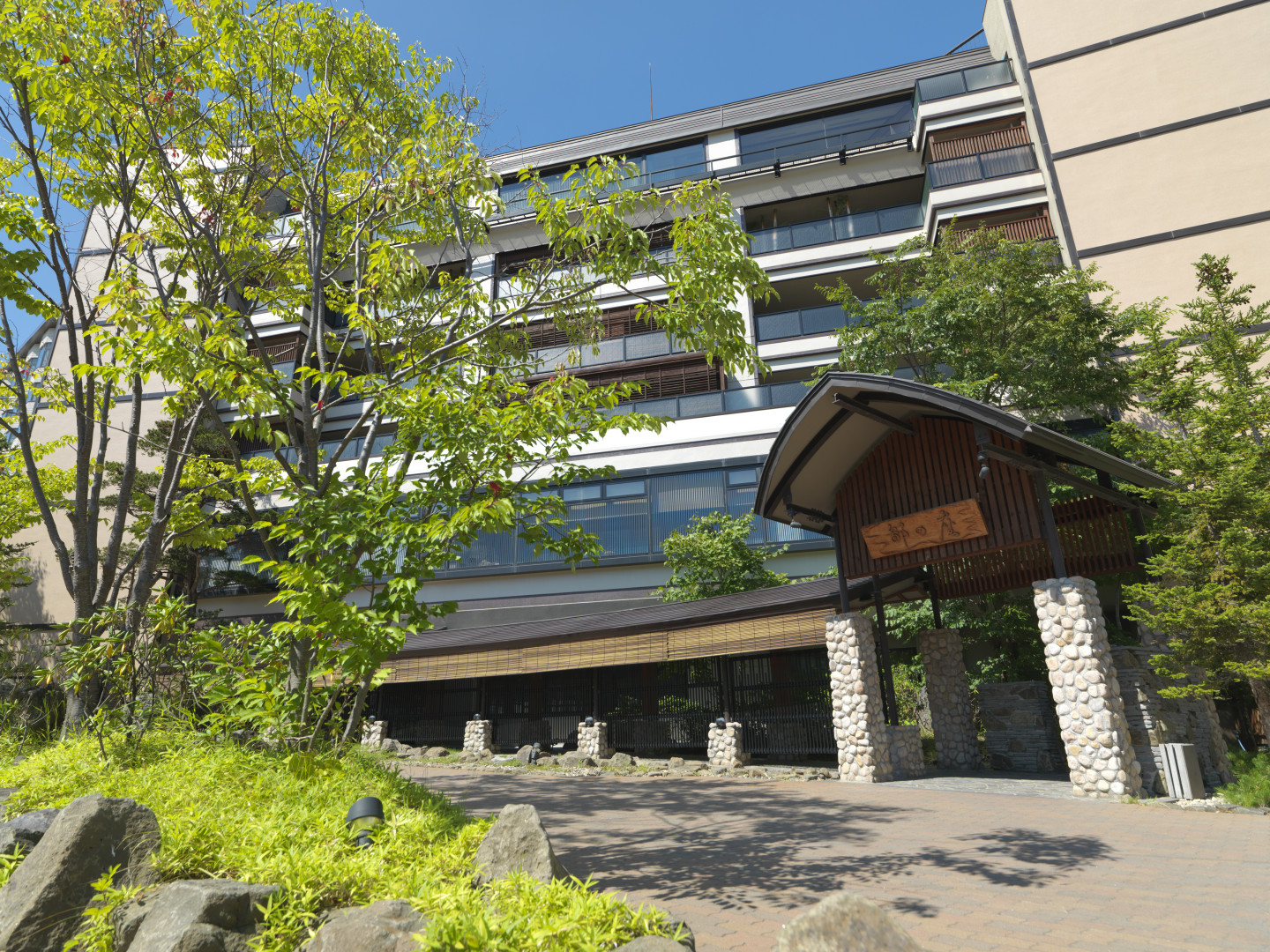 One of China's most popular movies called If You Are the One was released under the same title in Japan in 2010, becoming a hit. The movie was filmed at Lake Akan onsen in Akanmachi, Kushiro. The scene featuring main character Shao Shao looking out from her suite at the Akan Tsuruga Bessou Hinanoza was beautifully spellbinding. The restaurant Izakaya Yonshimai filled with laughter was shot at Robata Hamakko.
The 2013 movie Unforgiven staring Ken Watanabe and the 2016 NHK Taiga Fantasy Moribito: Guardian of the Spirit starring Haruka Ayase were both filmed at Hikarinomori deep in the woods behind Lake Akan onsen. The magical and nature-filled scenes were a hot topic.


Nusamai Bridge / 1 Kita-odori, Kushiro About 15 minutes walk from JR Kushiro station
Aioizaka / Around 7-chome, Minami-odori, Kushiro
Kushiro Century Castle Hotel / 2-5 Okawa-cho, Kushiro, Hokkaido About 15 minutes walk from JR Kushiro station
Sakaeya Ryokan / 2-4 Suehirocho, Kushiro About 15 minutes walk from JR Kushiro station
Tetsukita Center / Wakamatsucho, Kushiro About 15 minutes walk from JR Kushiro station
Masuura, Kushiro / About 20 minutes by Kushiro Bus 53 Harumi line from Kushiro Station; get off at Masuura bus stop
Washo Market/Yoshioka Nikuten / 13-25 Kuroganecho, Kushiro
JR Kushiro Station / 14-5 Kita-odori, Kushiro About 5 minutes walk from JR Kushiro station
Yanagimachi Speed Skating Rink / 1-1 Yanagimachi, Kushiro
Shessezaka slope / Nusamaicho, Kushiro About 15 minutes walk from JR Kushiro station
Sae's house / Shakubetsu, Onbetsucho, Kushiro. 4-minute walk from JR Shakubetsu Station
Kushiro Art Museum, Hokkaido / 4-1-5 Saiwaicho, Kushiro About 15 minutes walk from JR Kushiro station
Sakaemachi Heiwa Park / 6 Sakaemachi About 10 minutes walk from JR Kushiro station
Akan Tsuruga Bessou Hinanoza / 2-8-1 Akanko onsen, Akancho, Kushiro
Robata Hamakko / 1-1-21 Akanko onsen, Akancho, Kushiro
Hikarinomori / Akancho, Kushiro