In winter, tempts travelers with a variety of beautiful sights, fun activities, and rewarding nature experiences.
Which genre interests you?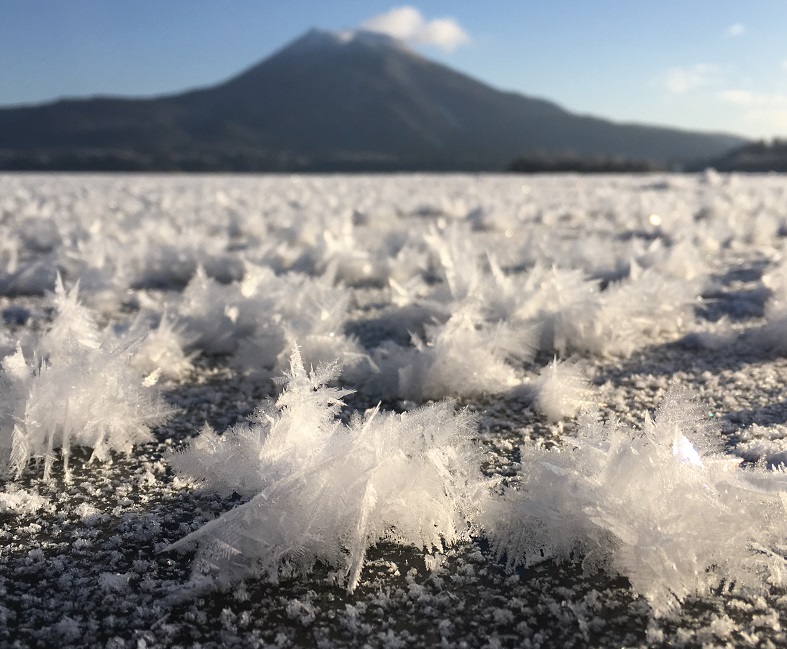 Kushiro's snow-covered winters are filled with the profound beauty and serenity of nature. There are also a wide range of fun leisure activities atop the snow and ice. Winter is the perfect time to enjoy unique sights, activities, and nature experiences. No winter visit is complete without seeing the magnificent tancho cranes, designated as a special natural monument of Japan, are a must-see in winter. With multiple observation spots, it's possible to view wild tancho cranes in their natural environment. Kushiro's nature is also known for creating scenes of artistic beauty in winter. Particularly cold days herald fantastic scenes, such as trees coated in hoarfrost. Please also try the area's winter sports atop snow and ice. Kushiro contains many lakes such as Lake Akan and Lake Toro. Drill through the frozen lake surface and try your hand at fishing for pond smelt, a very popular winter pastime. Tempura fry these just-caught smelt for an unforgettably delicious treat. Or try winter nature tours, which take you into a completely new world. Even in the cold of winter, it's possible to canoe on the Kushiro River, and trek by snowshoe to snow and ice covered areas that would be inaccessible in summer. You might even see a white-tailed eagle soaring magnificently through the crystal clear skies. Kushiro's winter activities are filled with wonder amidst lands of scintillating white beauty.

・The best place to view the tancho cranes, steward of the wetlands:http://en.kushiro-lakeakan.com/overview/3760/
Don't miss the most beautiful scenes of Kushiro's winter!
Observe the tancho crane, known as the "spirit of the wetlands", and view works of art created by nature near Nusamai Bridge.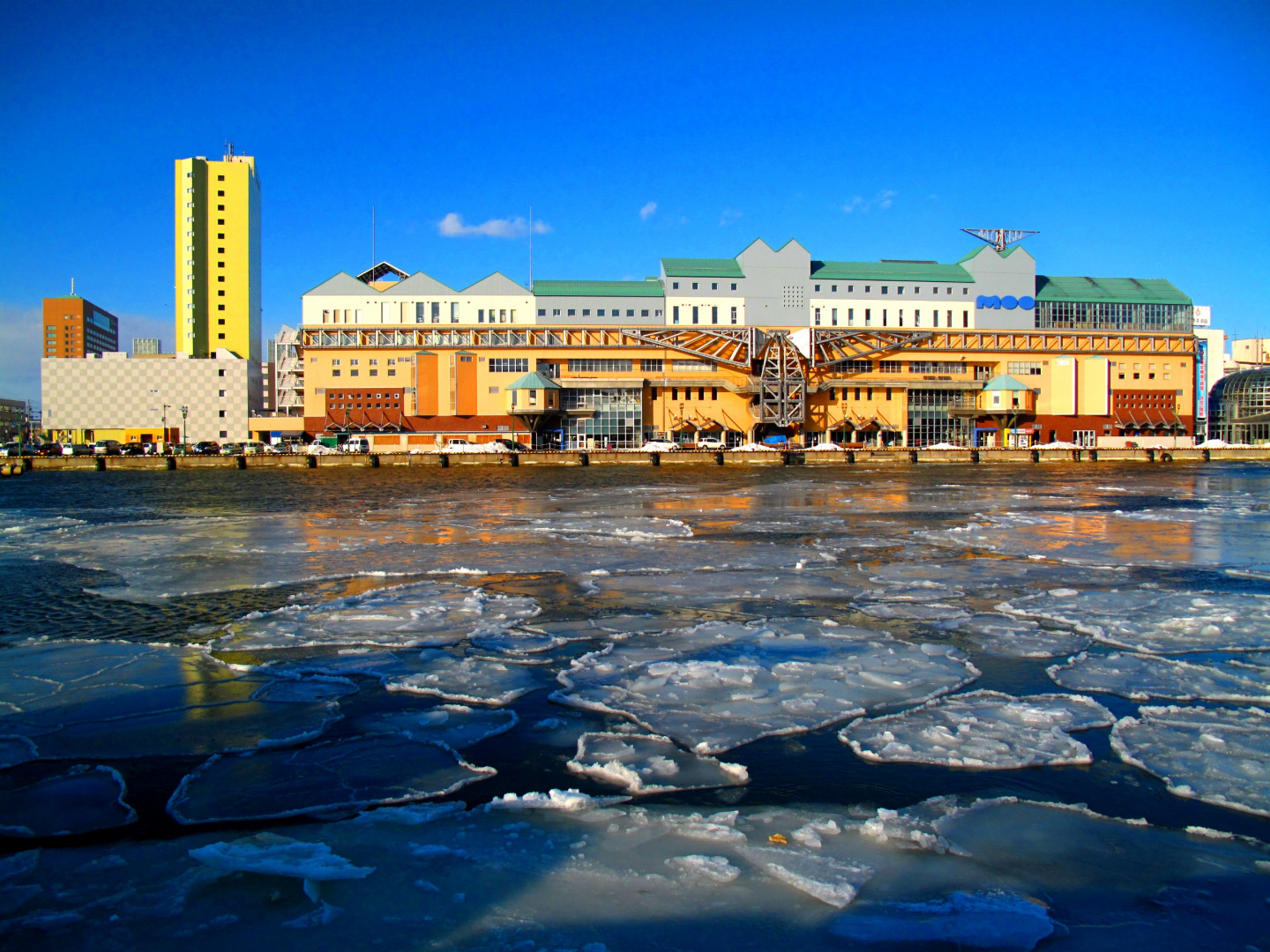 Thanks to preservation efforts, there are now 1,300 Japanese cranes in the Kushiro region. There are 5 places to watch them around Tsurui Village or Akan. Each has different facilities and numbers of birds, so if you have particular desires you should set a plan with a guide. The beauty of these birds spreading their wings over snowy fields in a mating dance is truly worthy of the Ainu name Sarorun Kamuy, or god of the marshes.
On days when the temperature gets below -10℃, a hidden natural artform is born. The trees and bushes are covered in hoarfrost, standing against the pure blue sky. The Nusamaibashi area in central Kushiro is a perfect viewing spot for this natural artwork. On cold mornings, the surface of the Kushiro River is alive with swirling fog, known as Kearashi. And when the river ice starts to melt and collide, it forms shapes known as "Lotus Ice" on the surface. Why not see this magical scene that disappears with the warming air?

・Kushiro Japanese Crane Reserve:http://en.kushiro-lakeakan.com/things_to_do/3778/
・Akan International Crane Center Grus:http://en.kushiro-lakeakan.com/things_to_do/3780/
・Tsurui/Itoh Tancho Sanctuary:http://en.kushiro-lakeakan.com/things_to_do/3785/
・Tsurumidai Plain:http://en.kushiro-lakeakan.com/things_to_do/3787/

・Activity(Sightseeing Guide):http://en.kushiro-lakeakan.com/things_to_do/tags/tag_sightseeing-guide-en/
・Two mystical scenes created by the bitter cold 「steam mist」「frozen lotus leaves」:http://en.kushiro-lakeakan.com/overview/3756/
Winter leisure and sports in Lake Akan turn the snow and ice covered lands into playgrounds!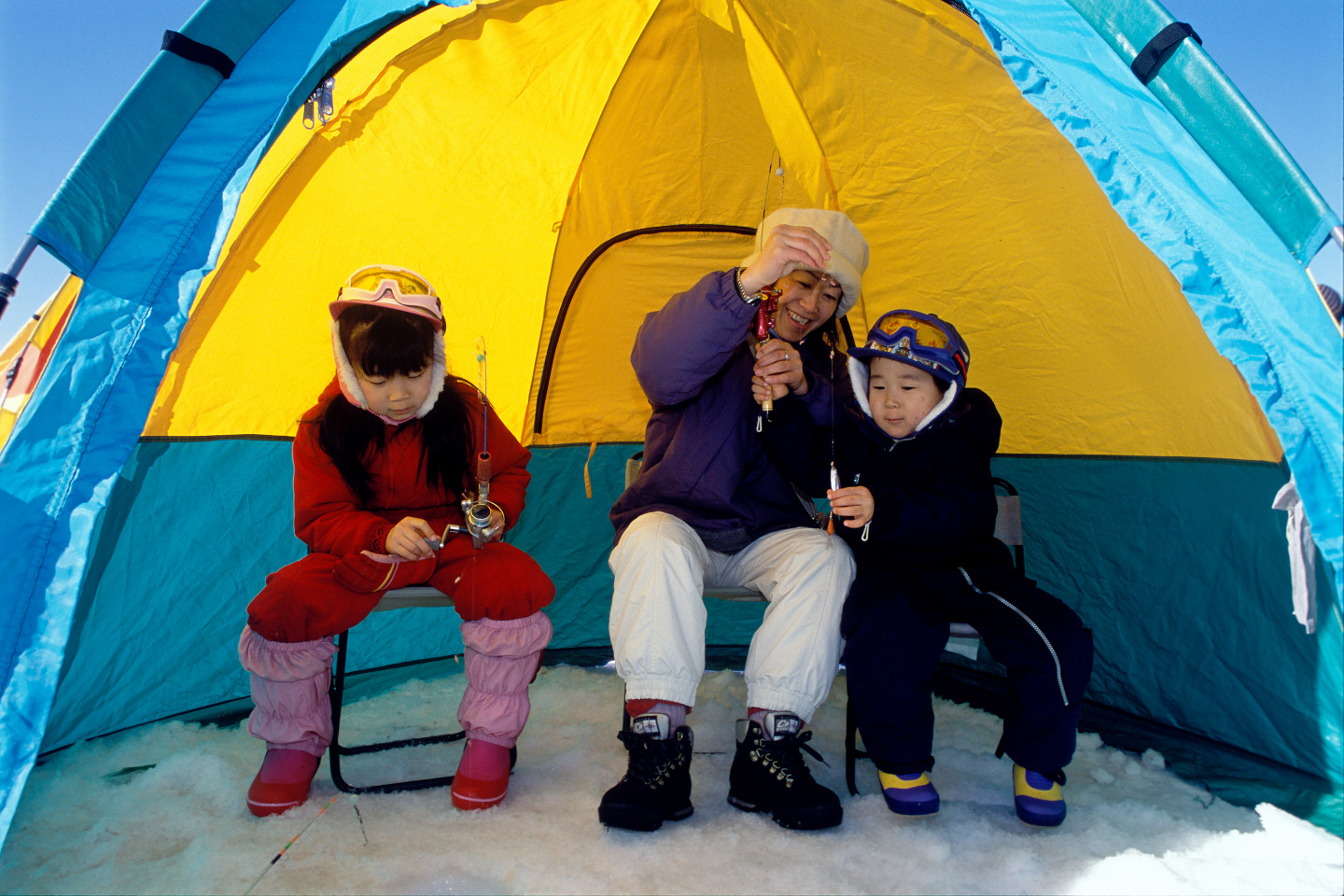 Since you've come all the way to glittering, snowbound Kushiro in winter, why not go out and become one with the snowy landscape? Lake Akan Hot Spring is a fantastic spot for winter fun. You can go skiing and snowboarding on Akan Lakeside National Ski Area's excellent powder, or go out on the frozen lake itself to Iceland Akan, a snow-white amusement park! You can ride snowmobiles and bananaboats, try cross country skiing and ice skating, and even go ice fishing for pond smelt!
And at Kushiro City Fureai Horse Park in Yamahana Park, you can try winter horse riding, or ride draught horses or jingle-belling horse sleighs with the family. For couples, we recommend a walk through the snowy forest on a Horse Trek.

・Akan Lakeside National Ski Area:http://en.kushiro-lakeakan.com/things_to_do/3547/
・Ice Land Akan:http://en.kushiro-lakeakan.com/things_to_do/1898/
・Kushiro Fureai Horse Park:http://en.kushiro-lakeakan.com/things_to_do/3449/
Winter nature experiences include winter canoeing on Kushiro River, and snowshoeing on the frozen Kushiro Wetlands.
A quintessential way to enjoy the great northern lands!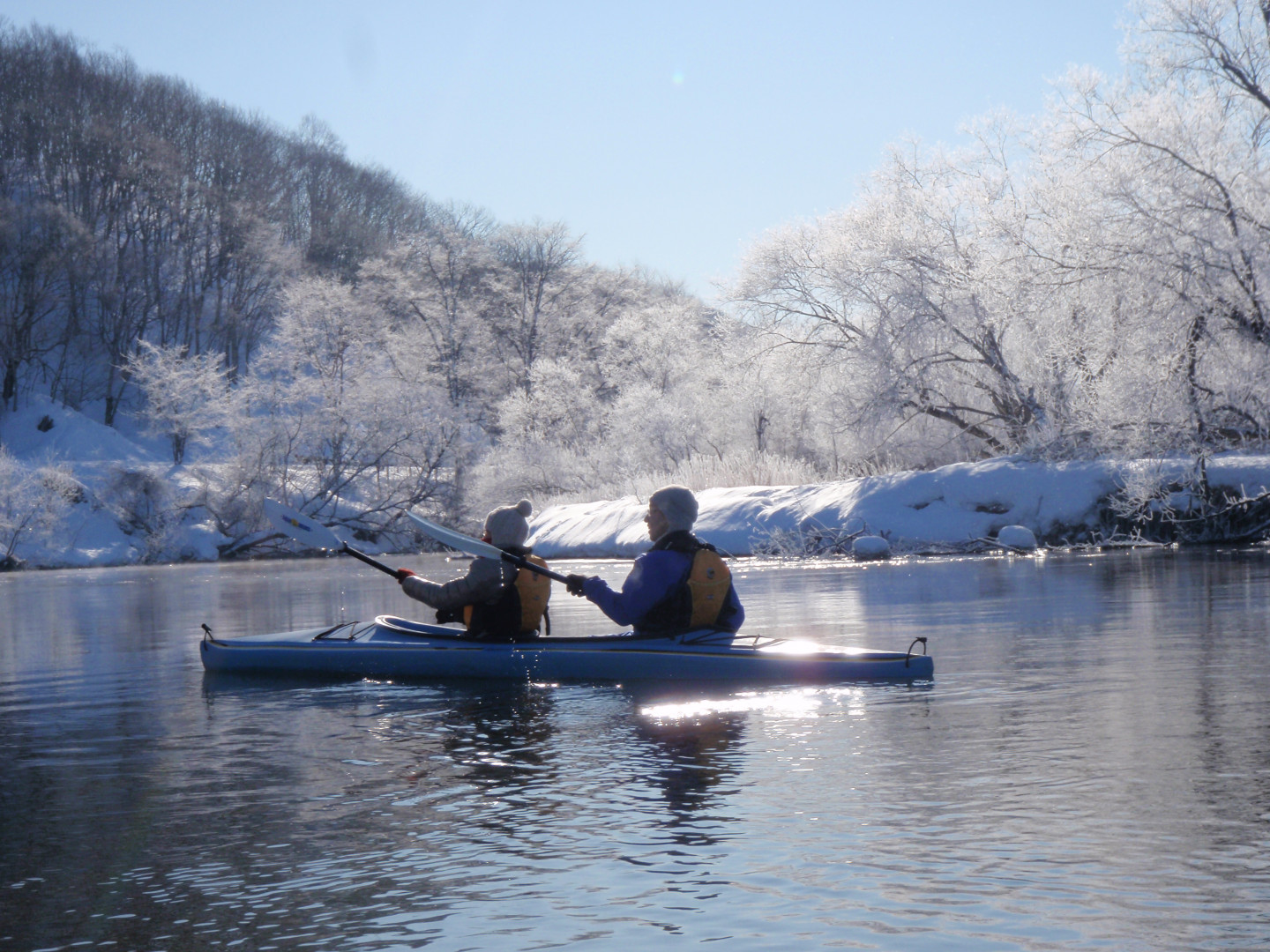 Winter canoe touring upon the Kushiro River is second only to summer canoeing, and provides a completely different experience. Trying it once is enough to convince visitors to return to Kushiro again. On particularly cold days, twinkling diamond dust dances through the air, and you can enjoy the beauty of frost-covered trees and hoarfrost up close. The sound of lily-pad ice breaking against your canoe is almost mesmerising. In early morning, you might catch a glimpse of families of tancho cranes resting in the shallows, or encounter white-tailed eagles or Steller's sea eagles. Another popular activity is touring by snowshoe into the depths of the wetlands. Areas that are difficult to reach in summer open up to fields of snow, providing access to scenes of incredible beauty. There are also photo tours which will guide you to the best locations to take pictures. Kushiro Wetlands are a paradise for wild animals, and a visit in the snow-covered season is uniquely rewarding.

・Activity list is here:http://en.kushiro-lakeakan.com/things_to_do/todo_category/activity-en/
Related Keywords