Must-buy souvenirs.【Sweets edition】
Any trip to Kushiro and Lake Akan would not be complete without buying these! Check out these classic local sweets beloved by Kushiroites.
Nusamaibashi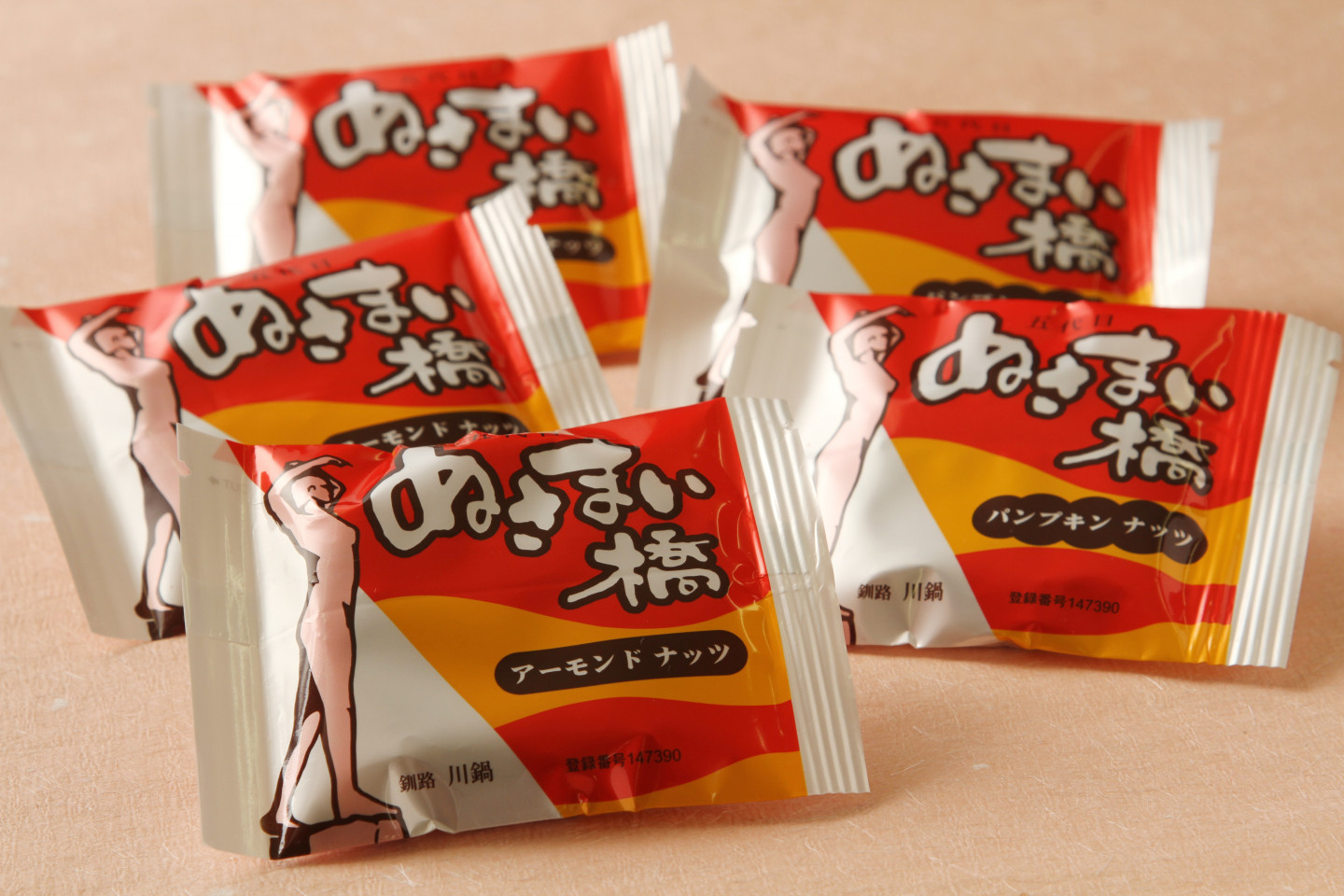 Rich white chocolate sandwiched between two crunchy cookies packed with nuts. The ingredients include only what's needed: eggs, flour, butter and the like. These sweets, made by Kushiro's venerable pastry maker Kawanabe, have long been a local favorite gift. These renowned sweets can only be bought at Kawanabe! They have almond and pumpkin seed versions in front of the store. How about taking a beloved taste of the area as a souvenir when you go?

・Kawanabe Kashi Shop:http://en.kushiro-lakeakan.com/eat_souvenir/7534/
Kujirusk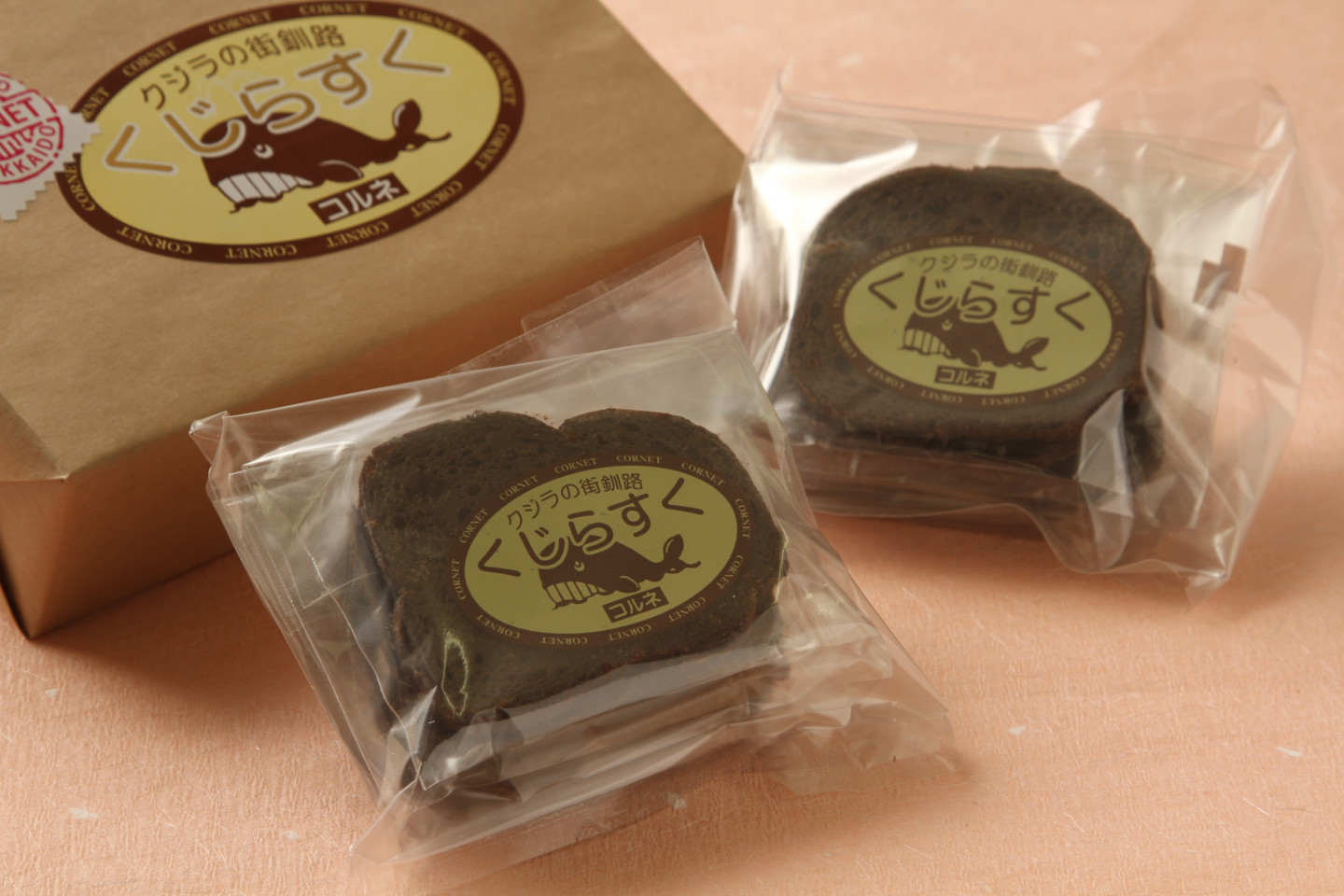 Kujirusk is a sweet made by soaking crisp rusk in semi-sweet dark chocolate. For what was once the largest whaling base in Japan, this is the perfect sweet for a whale town. Since chocolate permeates every part of it, the texture is more like chocolate than rusk. With the collectible packaging, this is the perfect souvenir sweet for family or kids.

・Patisserie CORNET:http://en.kushiro-lakeakan.com/eat_souvenir/7522/
・Kushiro Fisherman's Wharf MOO:http://en.kushiro-lakeakan.com/eat_souvenir/7530/
Marimo yokan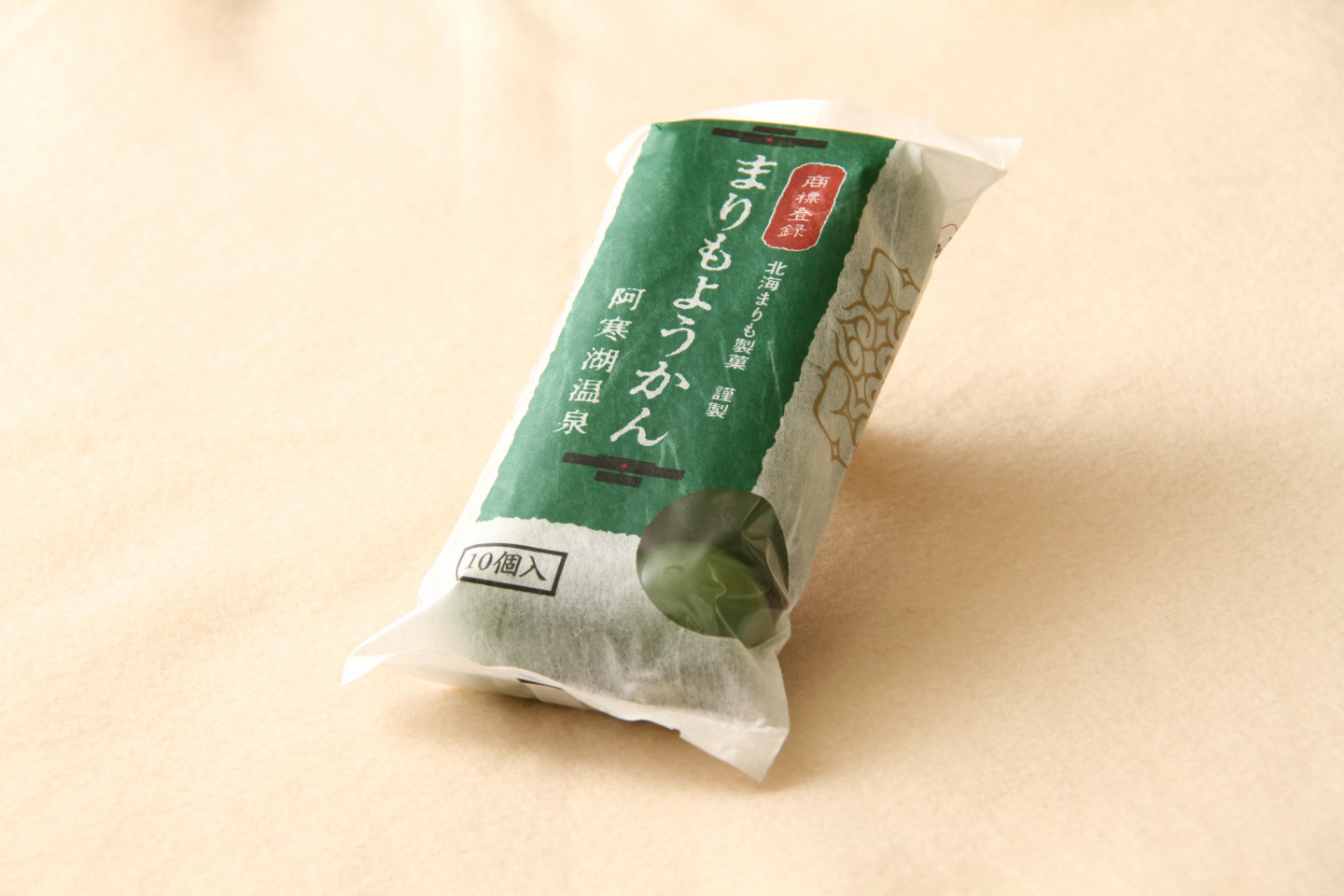 This famous sweet, which looks just like the marimo sleeping in Lake Akan, is not just visually striking, but a joy to eat. When you pierce the thin rubber surface, the yokan bean jelly bursts out, like it's shedding its skin. Made only from bean paste, sugar, starch syrup and agar, the beans used are not azuki but shirohana and daifuku beans, those normally used for white anko. The marimo-like freshness brings to mind the lake's bottom and its famous resident.

・Hokkaido Marimoseika:http://en.kushiro-lakeakan.com/eat_souvenir/7508/
Marimo Pudding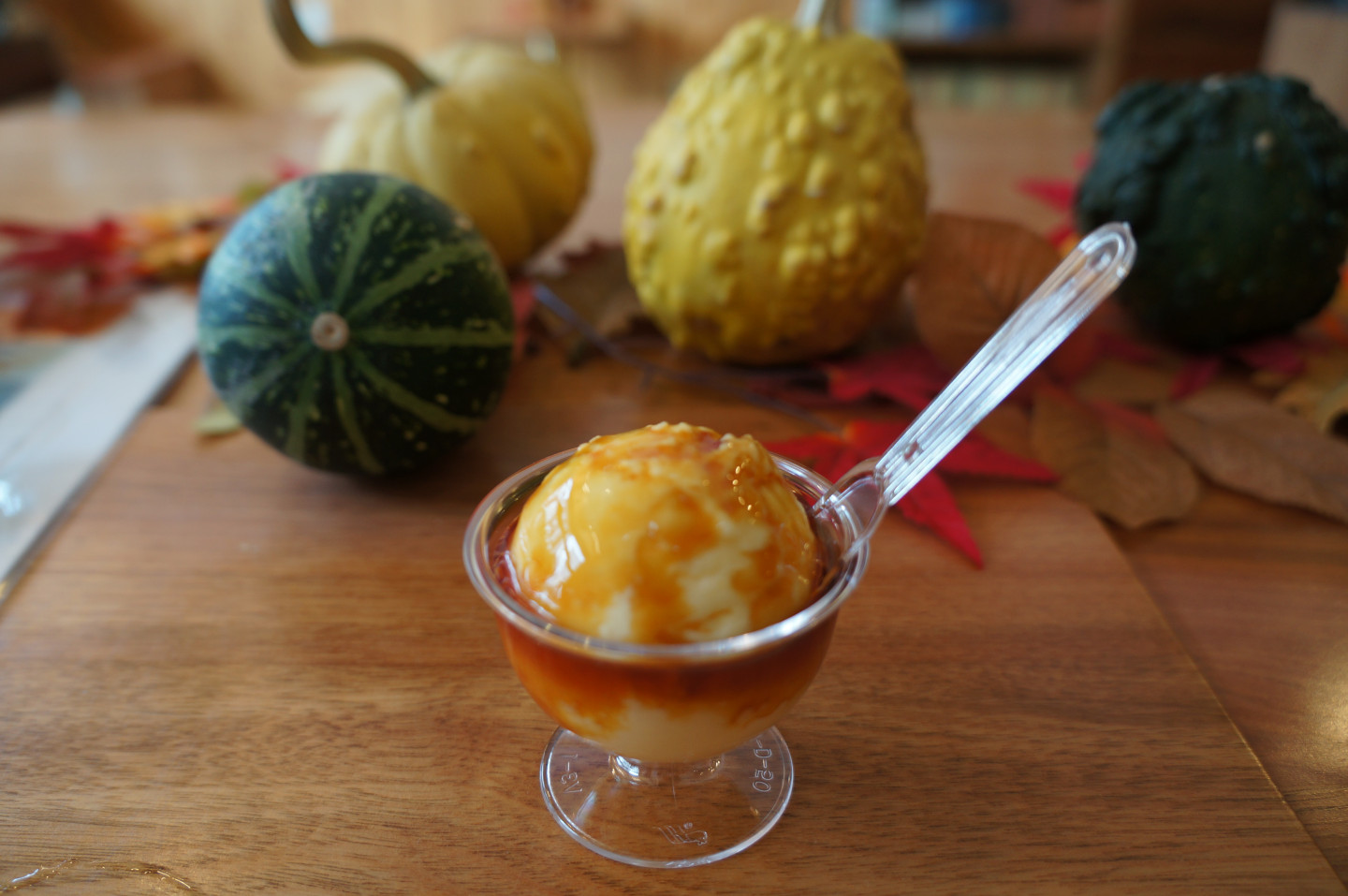 This new sweet sensation borrowed its idea from Marimo Yokan. Both are made and sold by Hokkaido Marimoseika in Akan village. When you pierce the rubber surface pudding comes bursting out, just like the yokan, but this time it's yellow. Burst the rubber over the special plate and eat with the included caramel sauce. The ingredients are simple: milk, cream, eggs and sugar. It overflows with rich, milky flavor.

・Hokkaido Marimoseika:http://en.kushiro-lakeakan.com/eat_souvenir/7508/
Akan Chou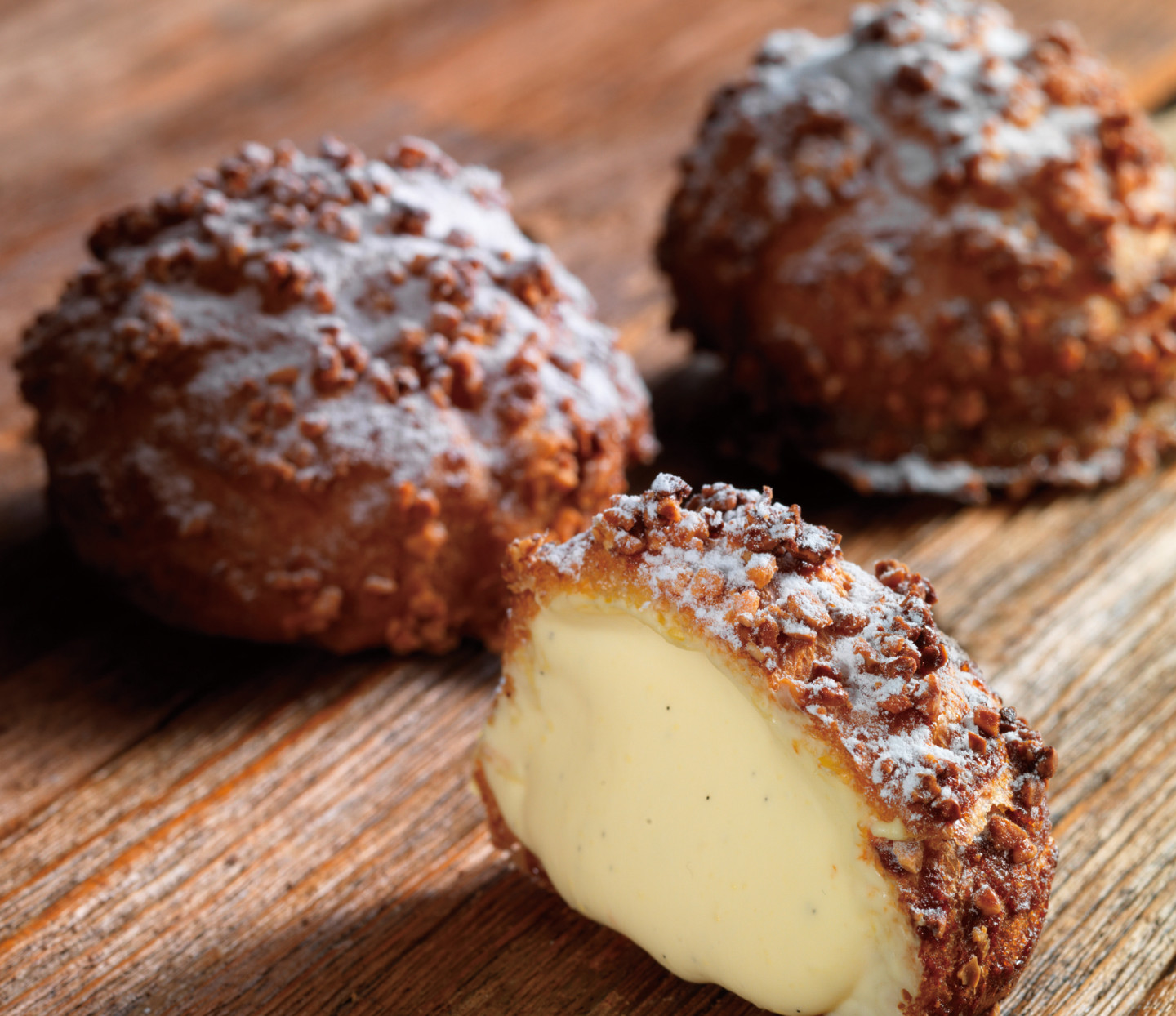 These fantastic twin Chou Crème beg to be eaten together! Each is named after a mountain in Akan, Oakan Chou and Meakan Chou. The Oakan Chou imitates the rough mountain surface with crushed almond crust, and aromatic, rich cherry liqueur custard filling. Meakan Chou uses a crisp cookie crust filled with rich, semi-bitter caramel cream custard.
Related Keywords