Nice night view and walk! Kushiro night spot where you can go by taxi
When you go to Kushiro, you can see the wetlands, take a hot spring bath, and enjoy gourmet food!
But you want to enjoy a romantic time at night too! This time, I recommend it to those people! Here are some of the best night spots, taught by the local Kushiro people!
Nusamai Bridge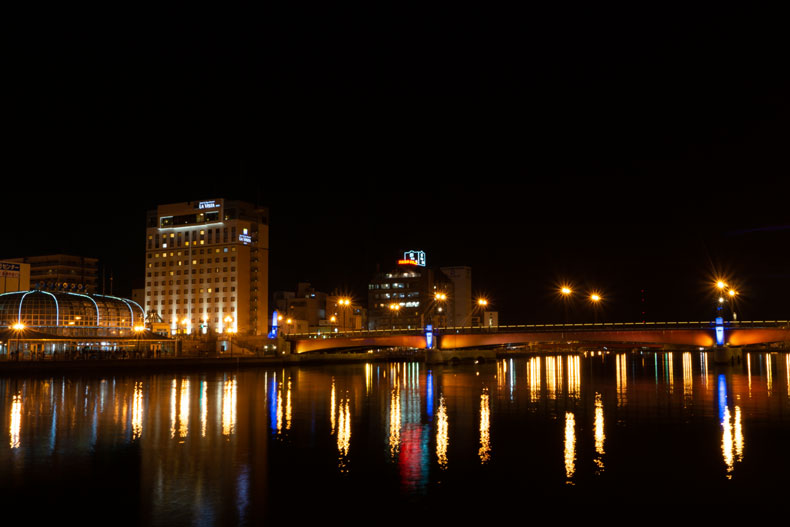 First, go classic! A tourist attraction "Nusamai Bridge". Along Kushiro River at night, the city lights and the illumination of the Nusamai Bridge are a wonderful collaboration. It has been lit up every day since the end of March 2019, and the color of the light changes during the event. The impression of Nusamai Bridge, which represents Kushiro, is different from the one in the daytime, which makes you excited!
Kushiro City Lifelong Learning Center (Manabotto Nusamai) Observation Room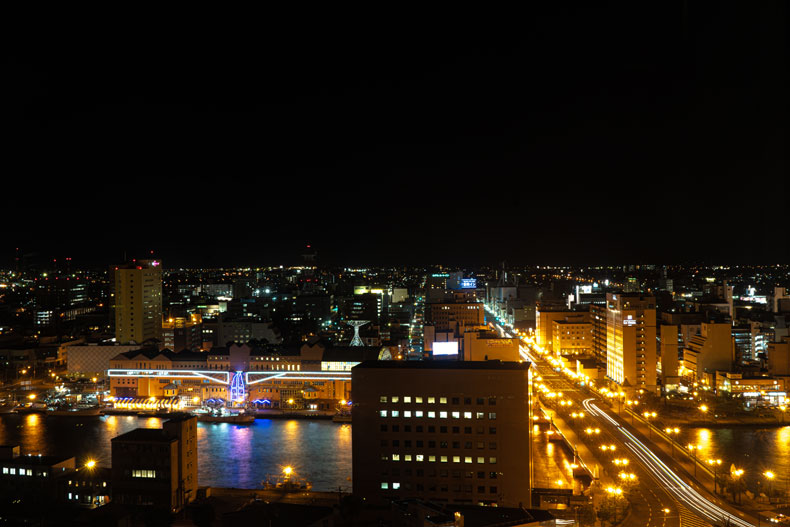 If you want to enjoy the night view at a place close to the Nusamai Bridge, this is the place! There is an exclusive observation facility on the top floor, and you can enjoy it inside the room.
How about taking a walk at night with a view of Kushiro city?
Address: 4-28 Nusamai-cho, Kushiro-shi
Opening hours/9: 00 ~ 22: 00
Kusuri Bridge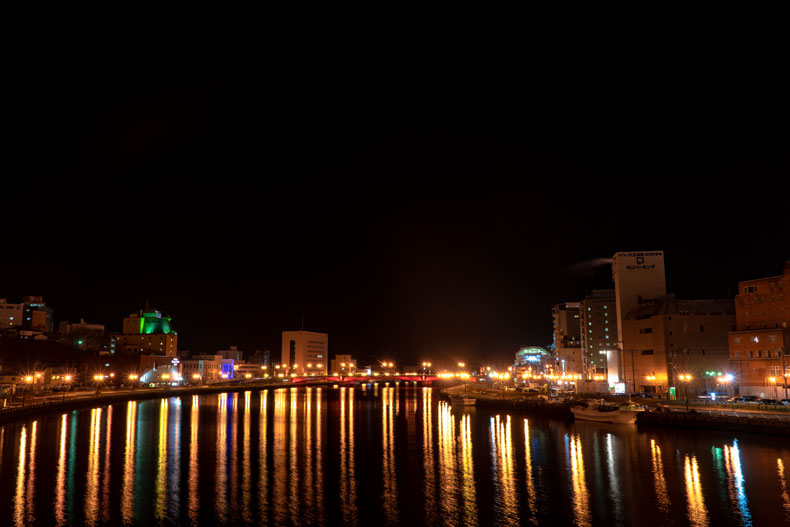 The beautiful night view is not only on the Nusamai Bridge! Kusuri Bridge is also a hidden night view spot.
In fact, the Kushiro River draws beautiful curves around the Kusuri Bridge.
Therefore, the lights of the riverbed reflect to the surface of the water at equal intervals, and the beautiful scenery of streetlights on the river surface spreads!
Yonemachi Observatory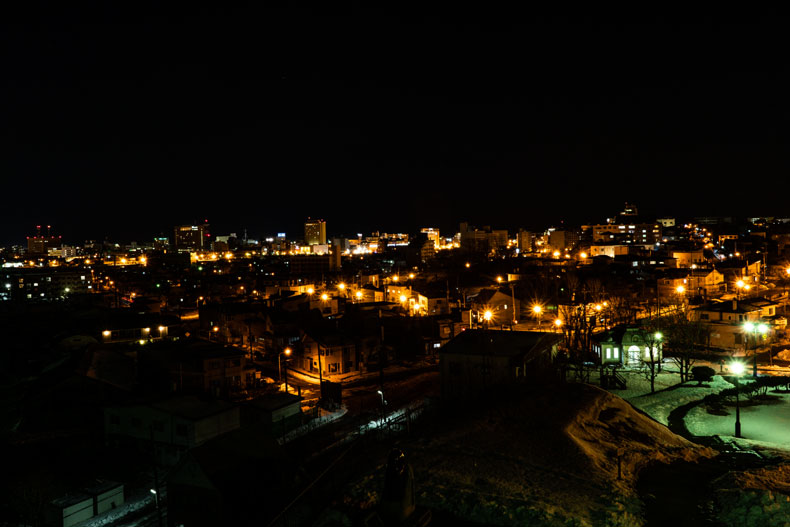 The Yonemachi Observatory is a 20 minute walk southwest of the Nusamai Bridge. It is a great spot where you can see the old town of Kushiro's birthplace and the present central area at once! The night view from the observation deck where you can see 360 degrees has a different impression and is good!
Address:1 -1 -21 Yone-machi, Kushiro-shi
Takayama Parking Side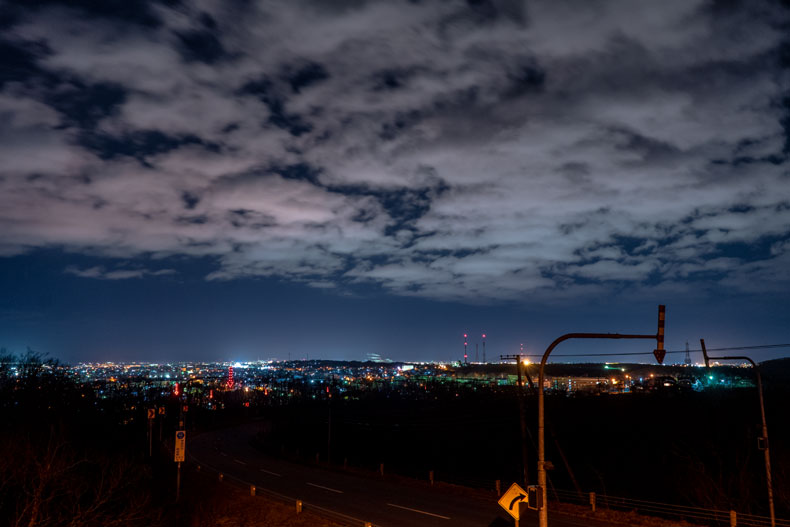 A famous night view spot for the local Kushiro people! It is a parking area on the side of the road from Kushiro to Konbumori direction.
On a clear day, you can even see smoke from the factory about 10 km away, and you can see the night view of the residential area spread out on the hill.
At night, there is relatively high usage, so there may be no parking space.
Address: Katsurakoi, Kushiro-shi
Behind Seiundai Gymnasium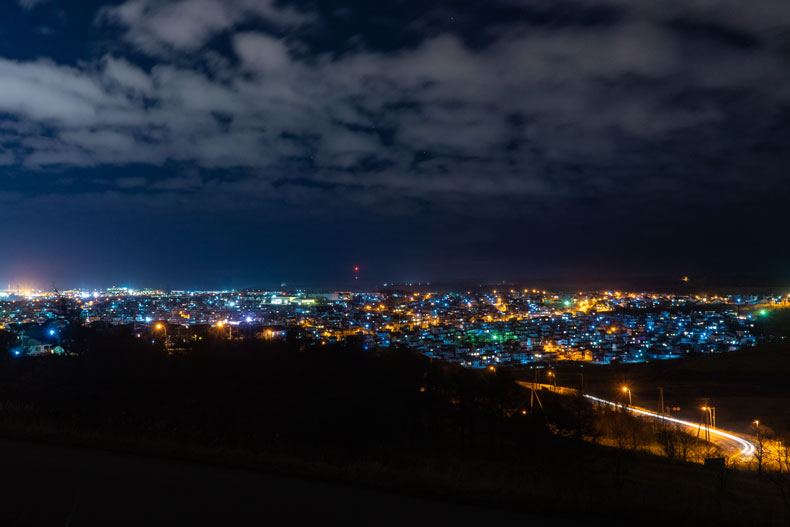 This is a night view spot from the former site of Pacific Sky Land.
The north side is a steep slope, so you can see far.
The bright lights from the residential area to the commercial facilities spread all over!
Address: 3 -1 -16 Sakuragaoka, Kushiro-shi area
Kushiro City Marsh Observatory Parking Area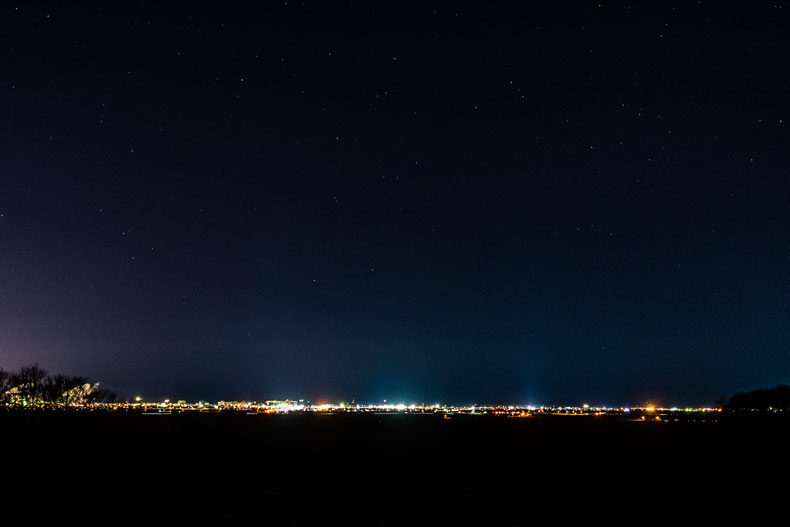 Last but not least! It is known as a tourist spot of Kushiro Marsh, but at night it changes to a night view spot.
The lights of the city shine far away, but a starry sky spreads in the sky.
You can enjoy the illumination that spreads on the ground and in the sky only in Kushiro which has a lot of nature!
Address: 6-11Hokuto, Kushiro-shi,


Kushiro City, which is rich in nature, is characterized by its distinct urban and natural areas. After enjoying gourmet food at night, why don't you go a little further and enjoy the night view?
You can also use a reasonable taxi plan!
There are 2 courses, the tour around the city night view and the tour around the wetland observation deck.
Until March 31!
For details and reservation ↓
HP/http://ja.kushiro-lakeakan.com/things_to_do/13850/
Related Keywords