Model Course
Model Course No.04

Mitsuboshi-Kaidou Hot spring tour 3 nights 4 days course
DAY.1

SPOT

Akan International Crane Center

LUNCH

Ezoshika deer lunch

STAY

Stay Lake Akan Onsen
DAY.2

LUNCH

In front of Mashu Station

SPOT

Kawayu Hot spring Diamond dust in Kawayu

STAY

Stay Kawayu Onsen
DAY.3

SPOT

Sand bath

TRANSPORT

Drifting Ice Activity

STAY

Utoro Hot spring Accommodation
DAY.4

TRANSPORT

Drifting Ice Activity
*Since some buses only run during certain seasons, you may not be able to move as scheduled depending on the season. In addition, please refer to the bus schedule as a guide.
Day.1 START
Akan

Akan International Crane Center It is the only facility in Japan for the purpose of research and information dissemination and protection of the tancho crane.

There is an exhibition commentary inside the facility, and you can observe the tancho crane which is bred in a state close to nature all year round. From November to March, artificial feeding is carried out in adjacent "Tancho Observation Branch Center", and up to more than 300 wild cranes can be seen.

More Details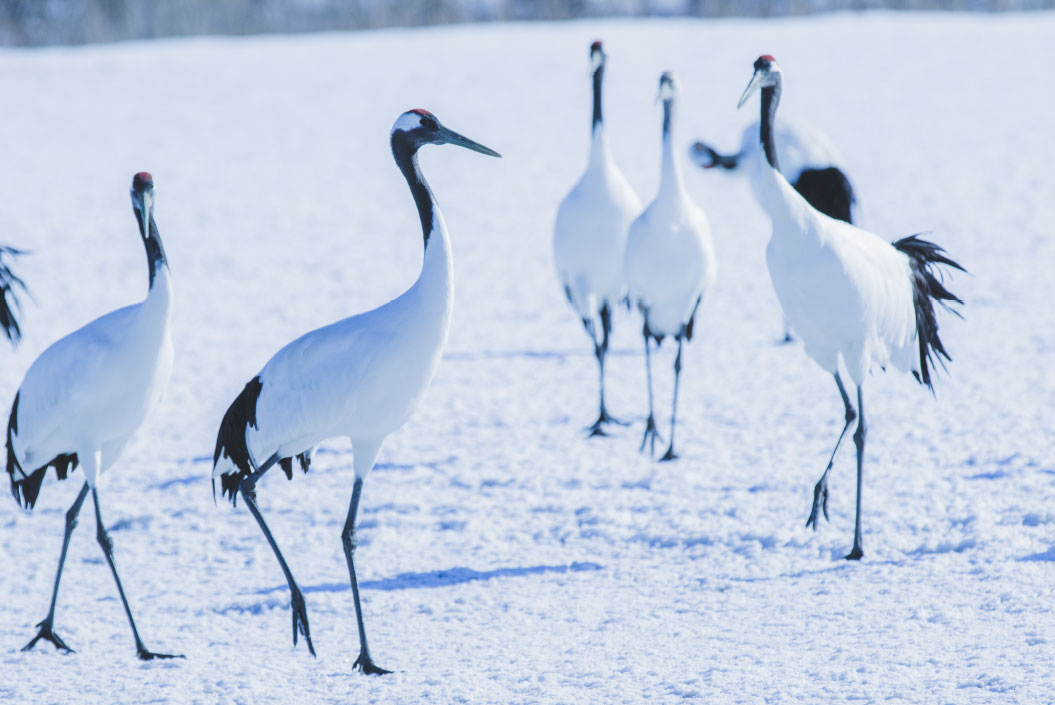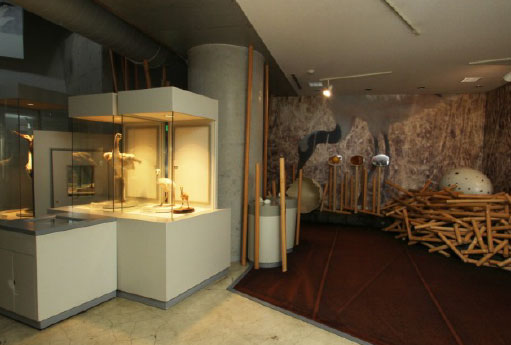 Akan Airport Liner
Lake Akan

Ezoshika deer lunch Ezo Sika Venison
A natural ingredient only found in Hokkaido!

In recent years, deer meat has received a great deal of attention as an ingredient used in wild game cuisine. Akan Onsen is noted for its Ainu Kotan Village, which is the largest such village in Hokkaido.

More Details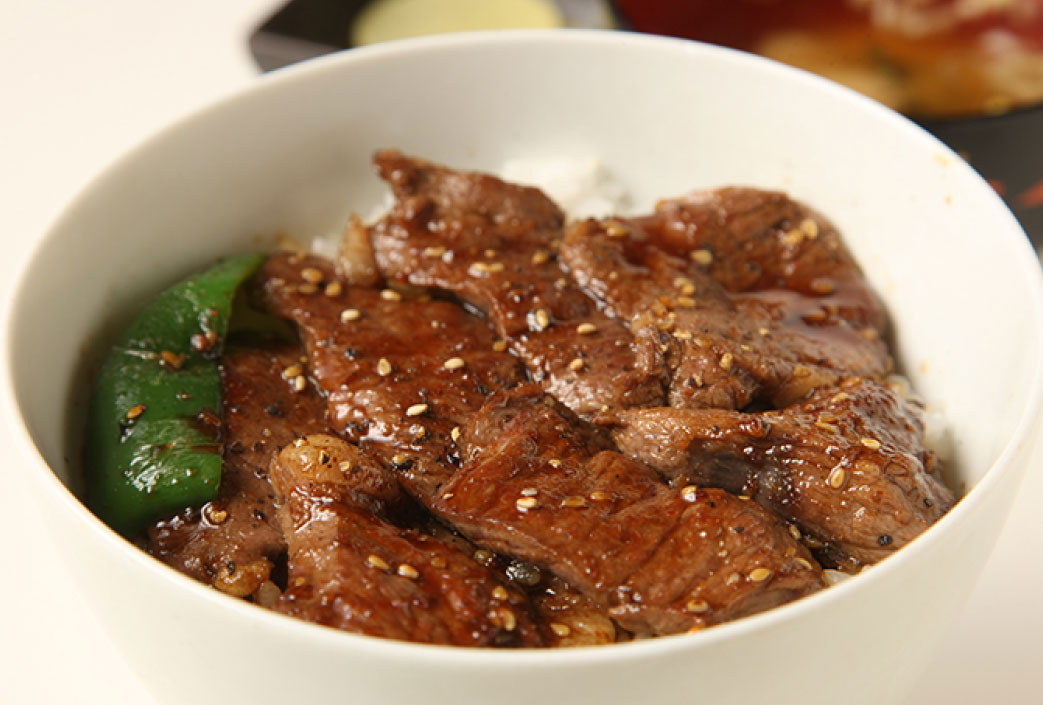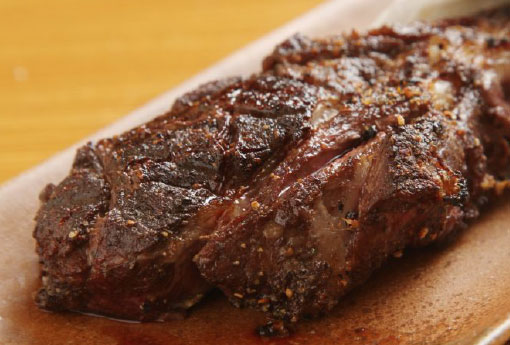 Stay Lake Akan Onsen
Day.2 START
Akan Mashu-Go
Teshikaga

In front of Mashu Station

It was renamed Mashu Station in 1990 from Teshikaga Station meaning "Teshika ka (top of the rock)" in Ainu language. There is also a tourist information office in the waiting room. 60 minutes by car from Nakashibetsu Airport. On the side of the station there is a foot bath "poppo yu" that flows from the source, and there is a drinking hot spring on the premises.

famous 'Mashu Pork Rice Bowl'

Pork bowl with thick meat carefully cooked one by one. "Because using only the loin of Hokkaido pig, you can eat soft pork until the end. A little sweet sauce that goes well with meat is soaked in rice and it tastes like you want to eat many times. Hot water Kawa enchi where the hot spring of Kawayu flows as it is."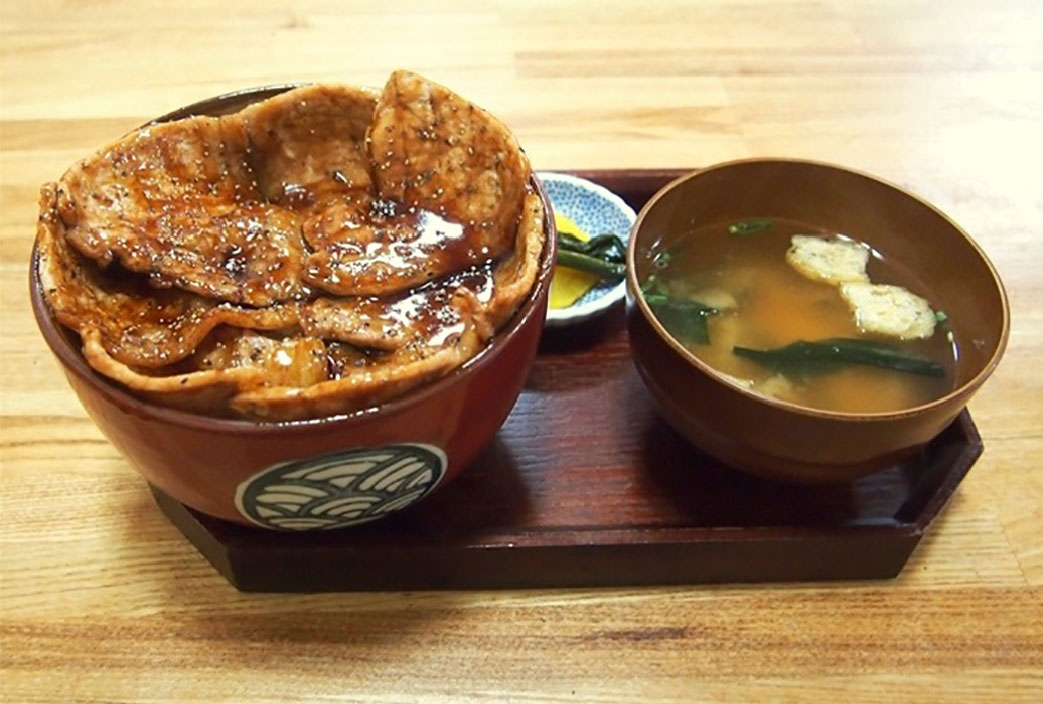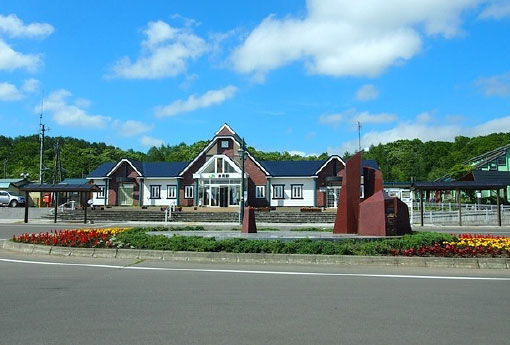 *For a limited period, a bus will run during the summer and winter seasons every year
Kawayu Onsen
Diamond dust in Kawayu
Hot water Kawa enchi where the hot spring of Kawayu flows as it is.
It is a festival held every February at the very cold Kawayu hot spring. Lighted up diamond dust, candles that flicker in lanthanum made of snow and ice. The ultimate beauty of snow and flame illuminates the night in Kawayu.
More Details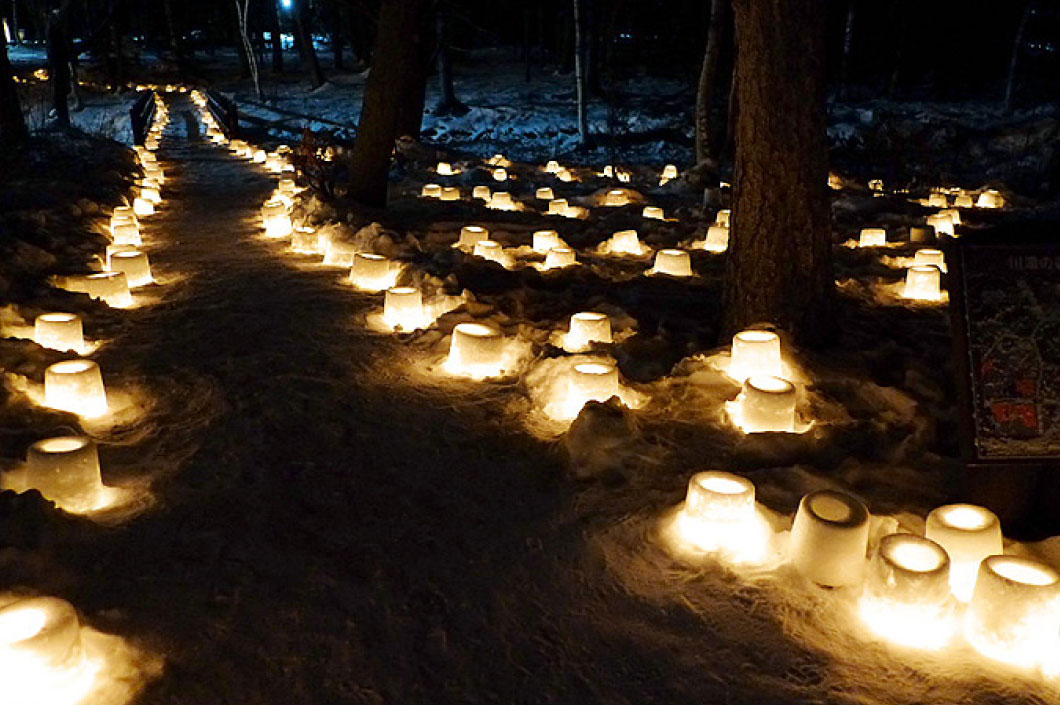 Stay Kawayu Onsen
Day.3 START
*For a limited period, a bus will run during the summer and winter seasons every year
Lake Kussharo

Sand bath Swan in Lake Kussharo

It is Japan's largest caldera lake located about an hour by car from Memanbetsu Airport. Nakajima floating in the middle of the lake is a large island with 12 kilometers of surroundings, which is also the largest in Japan as freshwater lake. As this area is located in the volcanic zone including Mt. Iwo, A hot spring springs when digging the shore of the lake.

More Details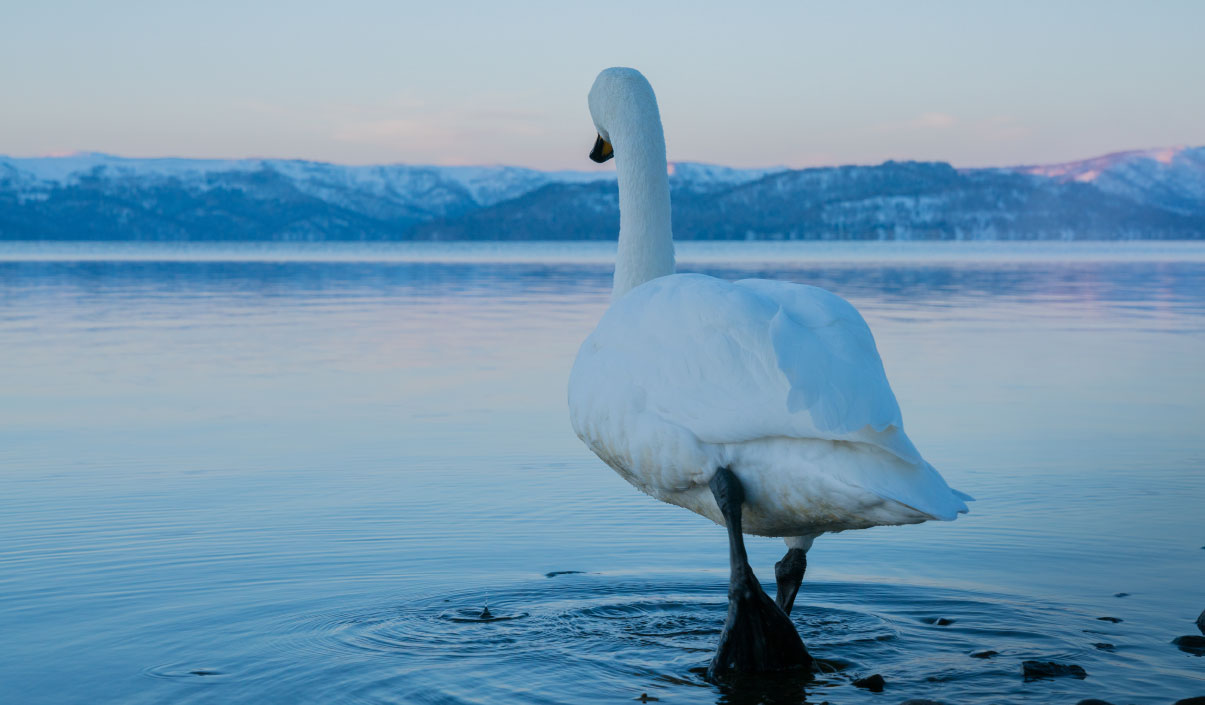 *For a limited period, a bus will run during the summer and winter seasons every year
Kawayu Onsen Station
The Northern Bound Hokkaido Bus during
(Route: Shiretoko → Tokachi)
Stay in Utoro Onsen
Day.4 START
Utoro

Drifting Ice Activity Drifting ice activity if you would like to
experience the bitter cold winter in Shiretoko

Experience that draws attention mainly in Shiretoko and Utoro. You will wear a special dry suit that keeps you warm without getting wet even in midwinter and walk over drifting ice or fall into the sea where drifting ice is floating.

More Details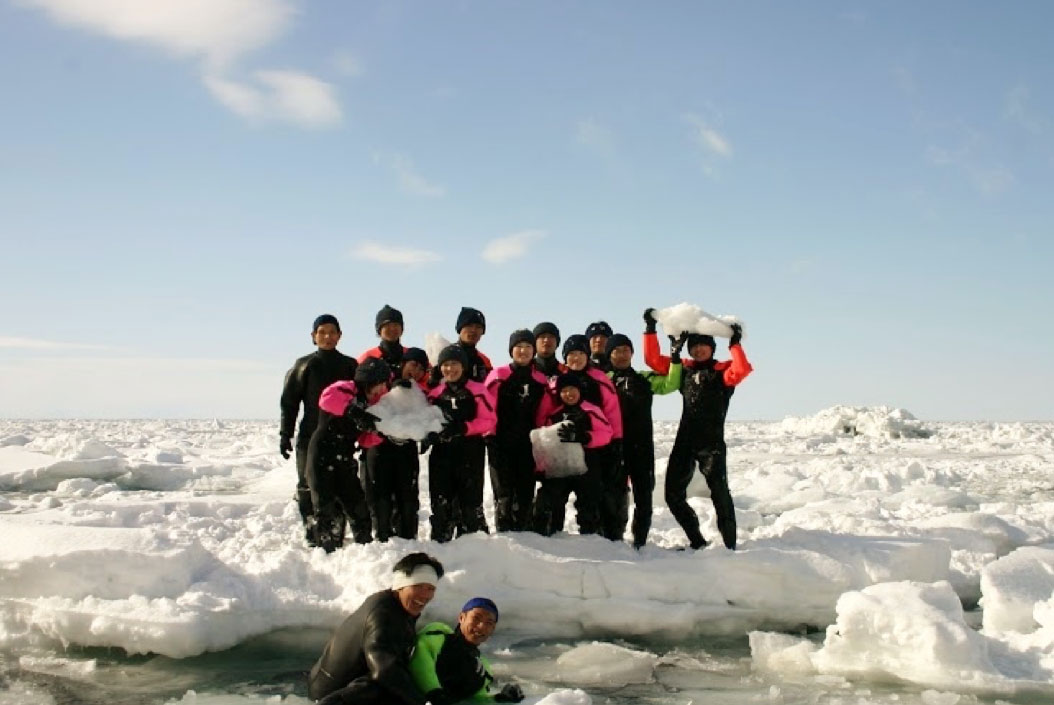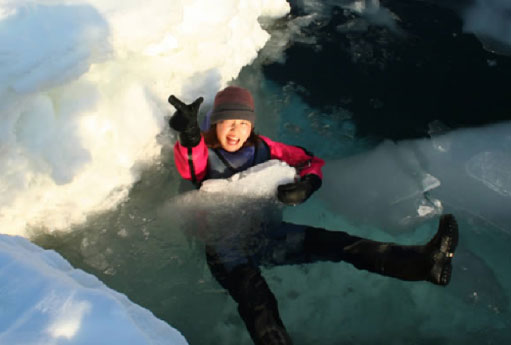 Shiretoko Airport Liner
*For a limited period, a bus will run during the summer and winter seasons every year
GOAL