A mountain bike experience which even beginners can enjoy with electric assist!
Let's enjoy the slope in fresh green season!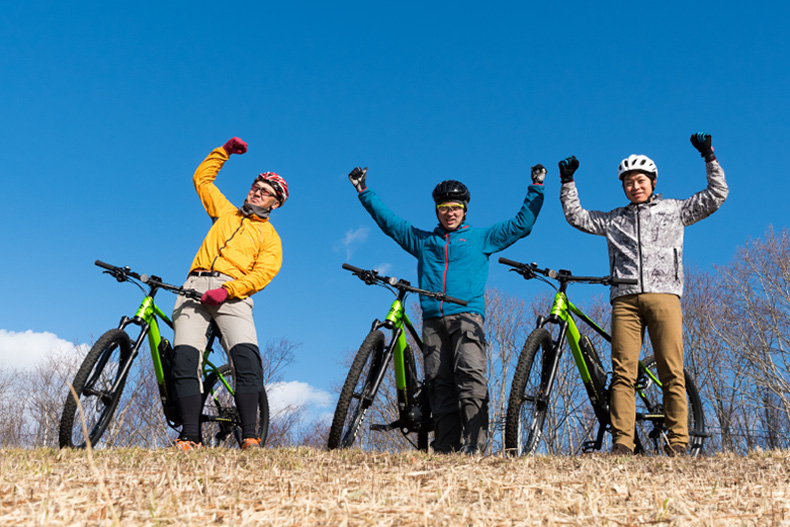 Downhill, where you ride down unpaved off-road hills with a mountain bike. Such a refreshing activity has appeared in Akan. You can enjoy ski slopes and forest roads freely in every direction!
This time, we just visited the venue during the off season when the business hours were over.
There are mountain bikes with an electric assist that you can enjoy actively and comfortably.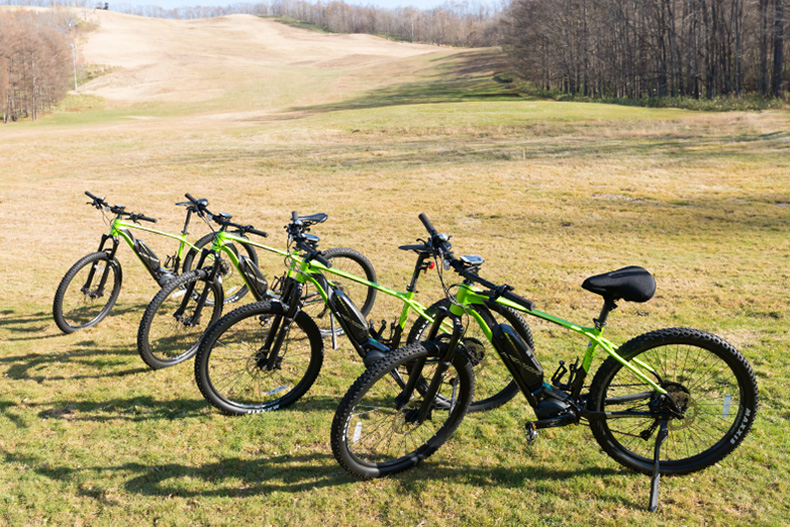 We used this mountain bike this downhill experience. Since it is equipped with electric assist, it is safe and pleasant even for those who are not confident in physical strength. As rental protectors and helmets are available, you can experience mountain bikes empty-handed. Up to 4 people can rent a mountain bike with electric assist.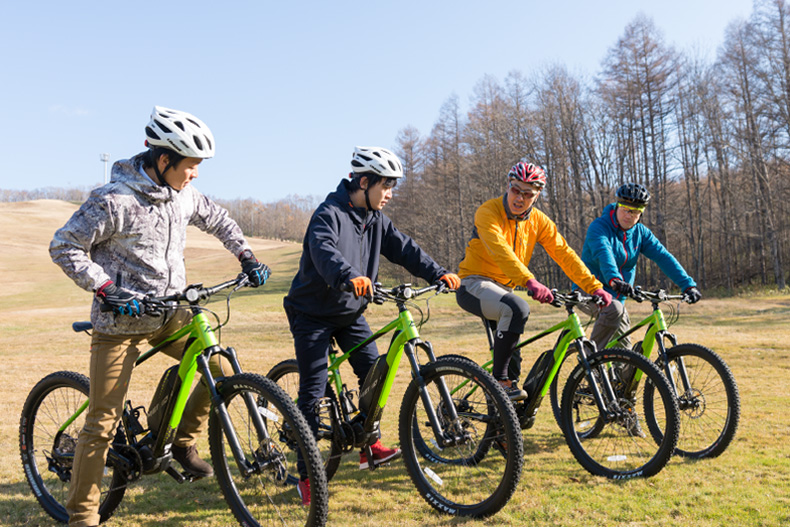 The person who tried the experience this time is a beginner who has a little bicycle experience but has never ridden a mountain bike. First, we take a lecture on how to ride a mountain bike on a flat slope and a beginner's course. "Unless I am familiar with it to a certain extent, I feel a little fear... (lol)" Mountain bikes seem to go faster than expected.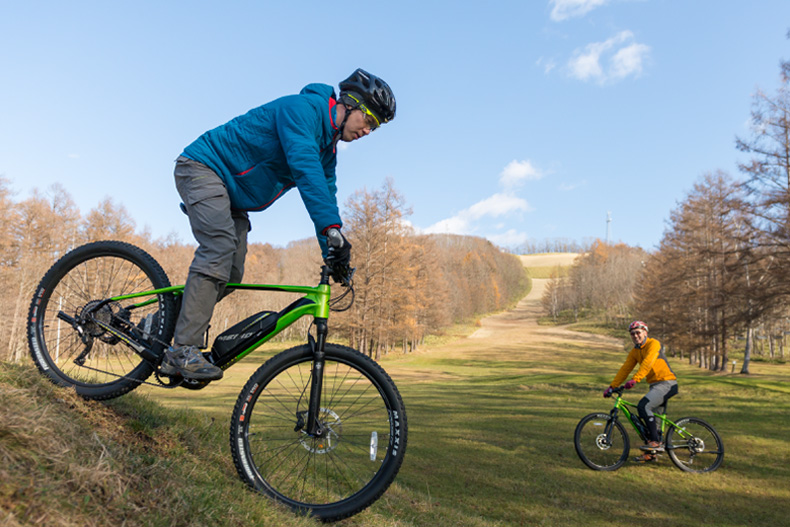 We also practice going down steep slopes. We practice descending a slope at a walking speed using the front brake of a mountain bike. "It is hard to balance in a slow speed! You just start from a little high place, but you feel the slope is so steep and long. " You practice many times until you get used to it.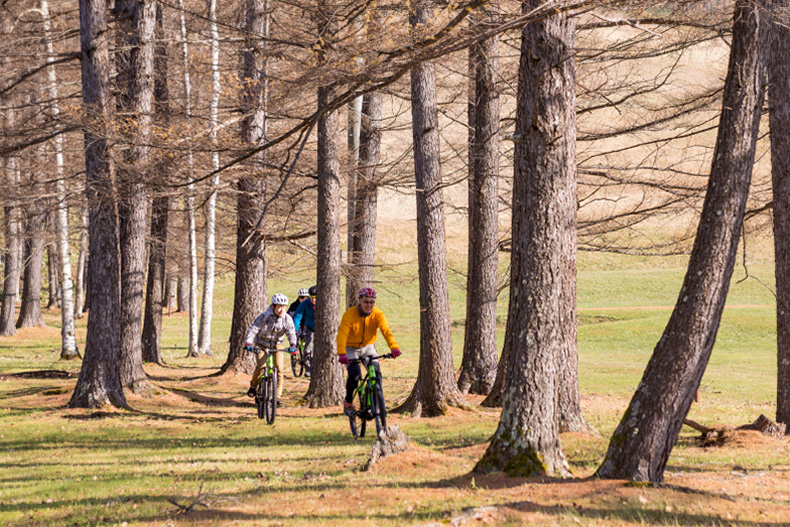 The person who experienced it for the first time was able to ride freely in just 10 minutes. She also could ride very smoothly in the forest, which is a bit difficult place! The ski lift at the ski resort has stopped, so we climb up to the top of the hill and after that, we ride down by ourselves. "It has an electric assist. So, it's easy to climb the slope. I could adjust the speed freely, and I could enjoy the thrill which I like" she said. She seems to have got rapt in its fascination.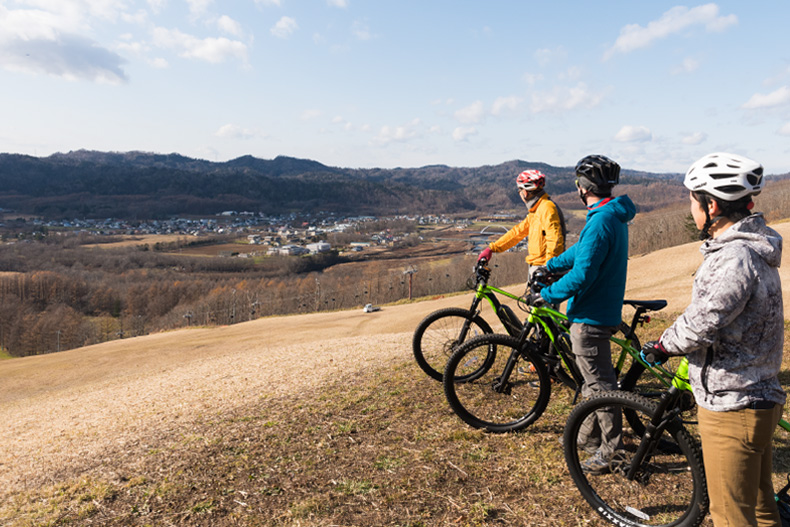 In addition to the "Downhill Tour", there is also the "Single Track Tour", where you ride through the forest roads, which is recommended to experienced people, and the "Kushiro Shitsugen Course", with which you visit the tourist spots around the wetlands. At Kushiro Cycling Tours, you can use a support taxi that can load your bicycle, so you can make your own original tour or you can have your bicycle carried with you!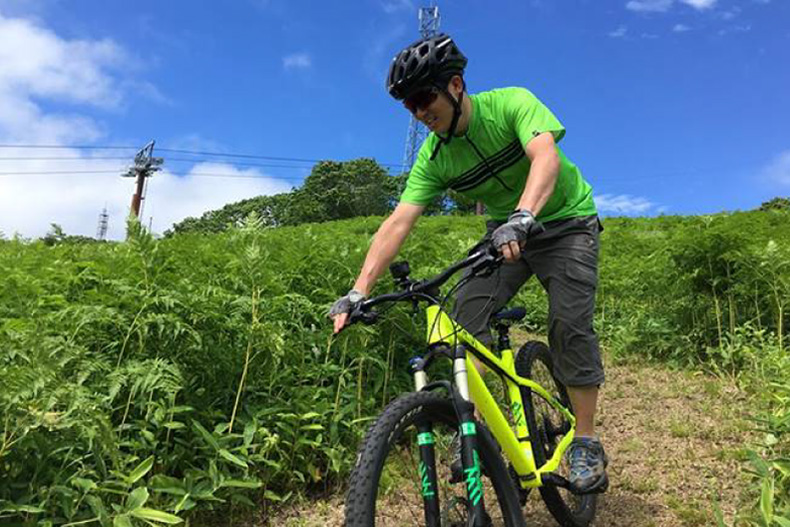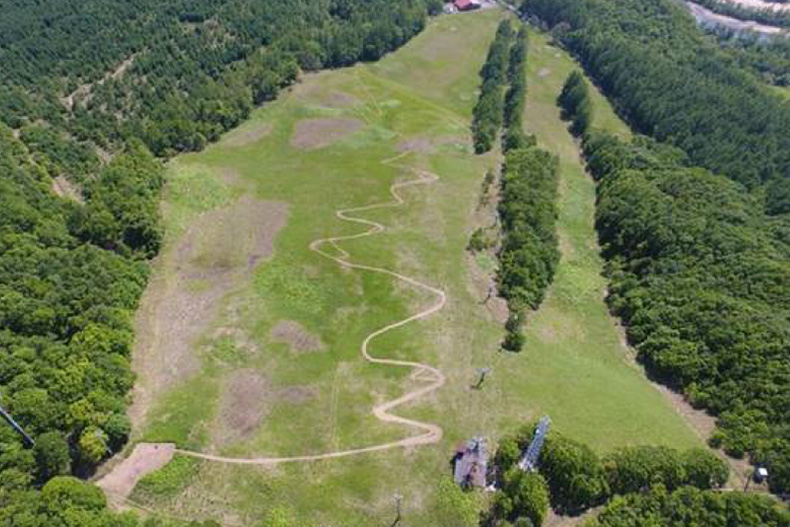 Incidentally, ski resorts are full of greenery in summer. So, it's super awesome!
At Akan Royal Valley Ski Resort, you can only use downhill course, rental of normal mountain bikes is available, and there is also 'Delivery Services' to the top, so you can enjoy 'downhill slope' without any hesitation." Please try it. "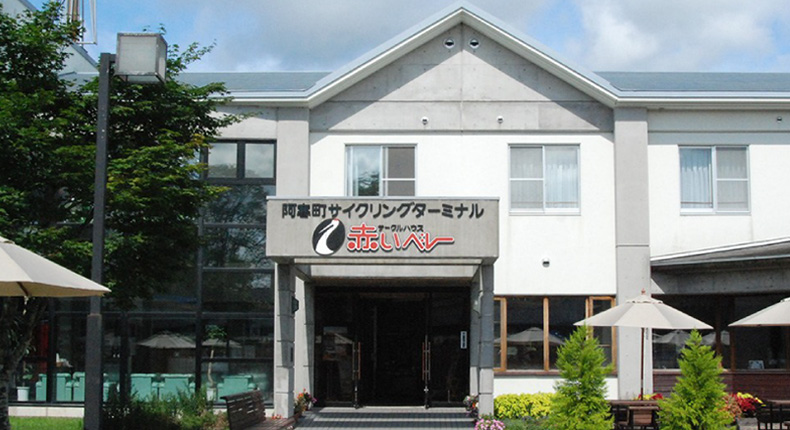 運動した後は近場の温泉でひとっ風呂!
After exercising, let's take a quick bath at a nearby hot spring!
Tancho-no-Sato Bihada-no-Yu Akai Berét Natural Hot Spring
23-36-1 Kami-Akan, Akan-cho, Kushiro-shi
(Beside Roadside Station Akan Kleins Terrace)
Opening hours/10:00 am - 10:00 pm
Spring quality/sodium chloride
Entrance fee/Adult 540 yen, Junior high school 130 yen, Child 410 yen
HP/http://akan-royal-ski.sakura.ne.jp


Akan Royal Valley Ski Resort
15-40-2 Akan-cho, Kushiro-shi
Mountain Bike Course
Opening period/June to October (closed on rainy days)
Course fee/Adult 1,000 yen, Child 500 yen
Vehicle fee (one time)/Adult 400 yen, Child 200 yen
Rental bike fee/3,200 yen and up
Contact/0154-66-3422
HP/http://akan-royal-ski.sakura.ne.jp


Kushiro Cycling Tours (Akan Sightseeing Hire)
2-4-7 Shin-machi, Akan-cho, Kushiro-shi
Opening period/June to October (closed on rainy days)
Downhill Experience Tour
Fee/Adult (Junior high school students and older) 5,000 yen per person
Contact/0154-66-3221
HP/https://www.akanhire.com