[Abashiri] The city of drift ice located at the 44th parallel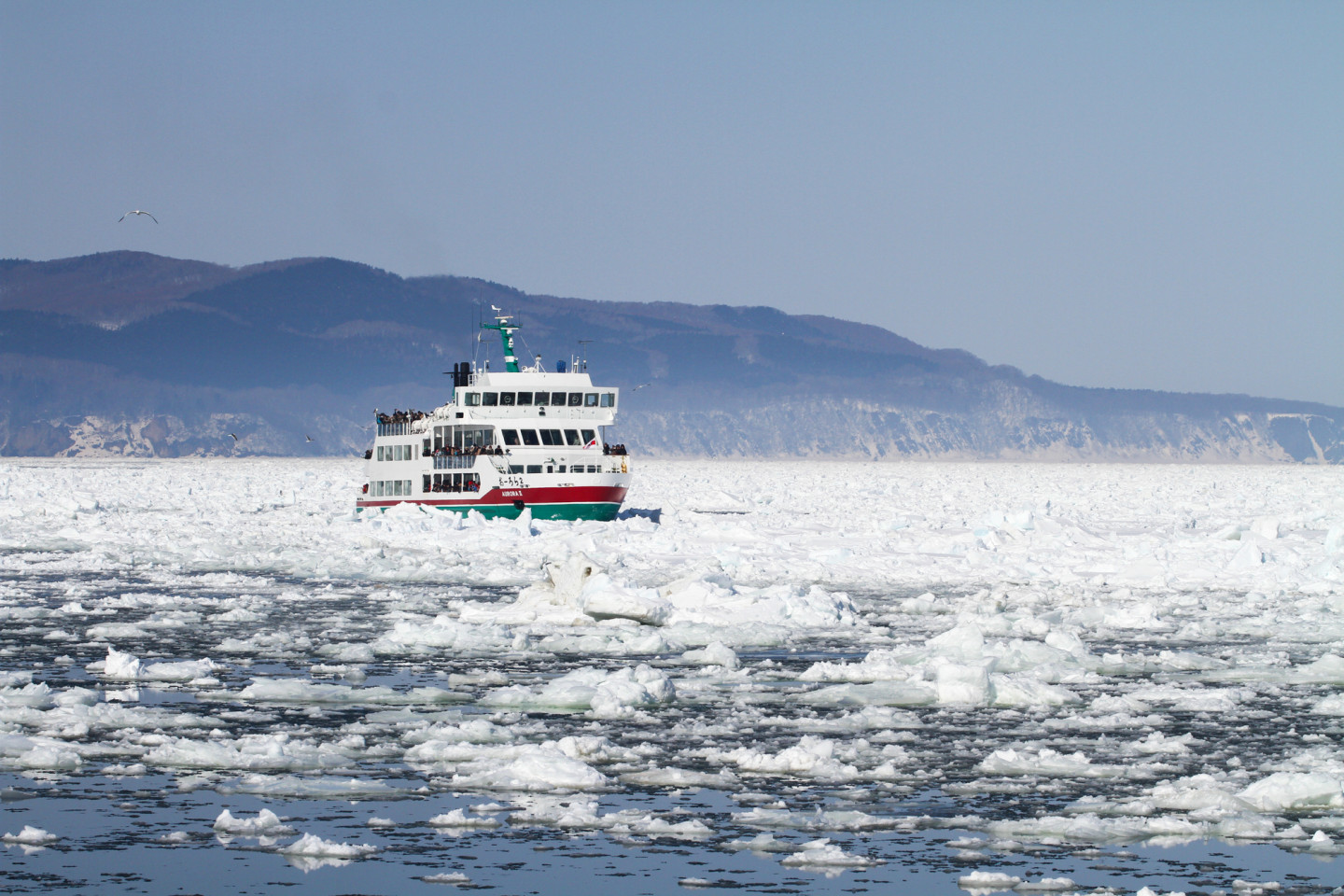 If you go north of Kushiro along the Sea of Okhotsk coast for about 165km, you will finally come to Abashiri. Abashiri is the city of drift ice. Ice starts appearing in the sea around January 20th, and by February the Sea of Okhotsk turns solid white with ice. Until the floes start to recede in the Umiake "Sea-break" of March, Abashiri is embraced by ice.

This ice is born in the far off sea north east of Sakhalin, 1000km away. Fresh water from Russia's great Amur Rive flows into the Sea of Okhotsk and freezes over, and the low-salt water moves south as it freezes until it reaches Hokkaido's Okhotsk coast. That journey is very slow, about the speed of a baby's crawl. The ice along the coast is 40-60cm thick, and the surface is translucent blue. Since it contains lots of algae and plankton from the Amur river, when this ice melts at Umiake, it releases food for local sea life.

And so the Amur's fresh water, Siberia's cold winds, and the Sea of Okhotsk take shape. Japan's ice floes are born of those three things joining by pure accident.

One weekend in mid-February has the Abashiri Okhotsk Drift Ice Festival, too.