Akan Airport Liner bus schedules are coordinated with arriving flight times!
Connecting between Kushiro Airport and Akanko Onsen is more convenient than ever.
Akan Airport Liner makes it simple to tour
Eastern Hokkaido!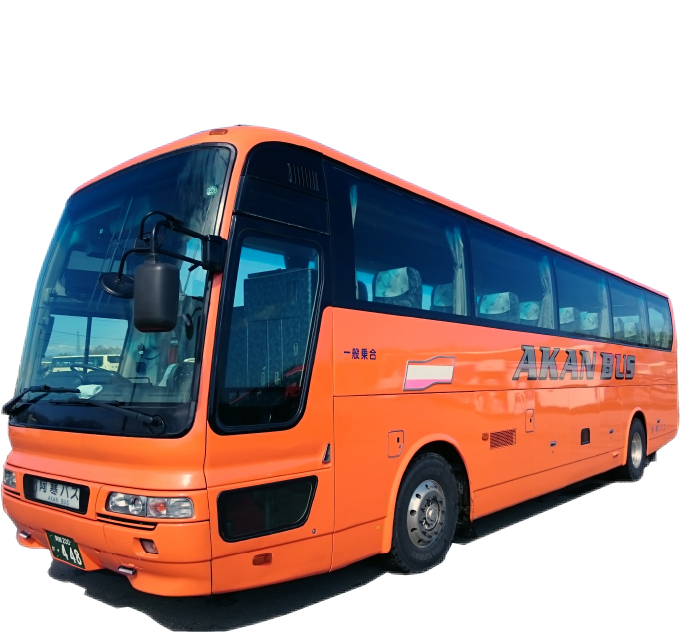 Transit between Kushiro Airport and Akanko Onsen is easy and convenient with Akan Airport Liner!

4round trips→Expanded service to6round trips!
Akanko Onsen - Tancho Kushiro Airport
Use Akan Airport Liner for a
comfortable, convenient photo tour of
Lake Akan and eastern Hokkaido
Ezo sika deer majestically roam across fields of grass, as delightful flowers bloom throughout the Kushiro Wetlands.
As the sun peeks over the horizon, painting the Pacific Ocean deep red, virgin forests come to life.
Magnificent seas of clouds spread across Lake Kussharo, while Lake Mashu is veiled in wondrous mists. The sunrise at Lake Akan is reminiscent of 'Diamond Mt. Fuji', when the sun crests Mt. Fuji at sunrise or sunset, appearing like a shining diamond in its crown. Ice floes on the Sea of Okhotsk portray the power of nature.
These are Eastern Hokkaido's most photogenic spots.
Embark on a journey to enjoy the picturesque wildlife together with the culture of Kushiro and Lake Akan.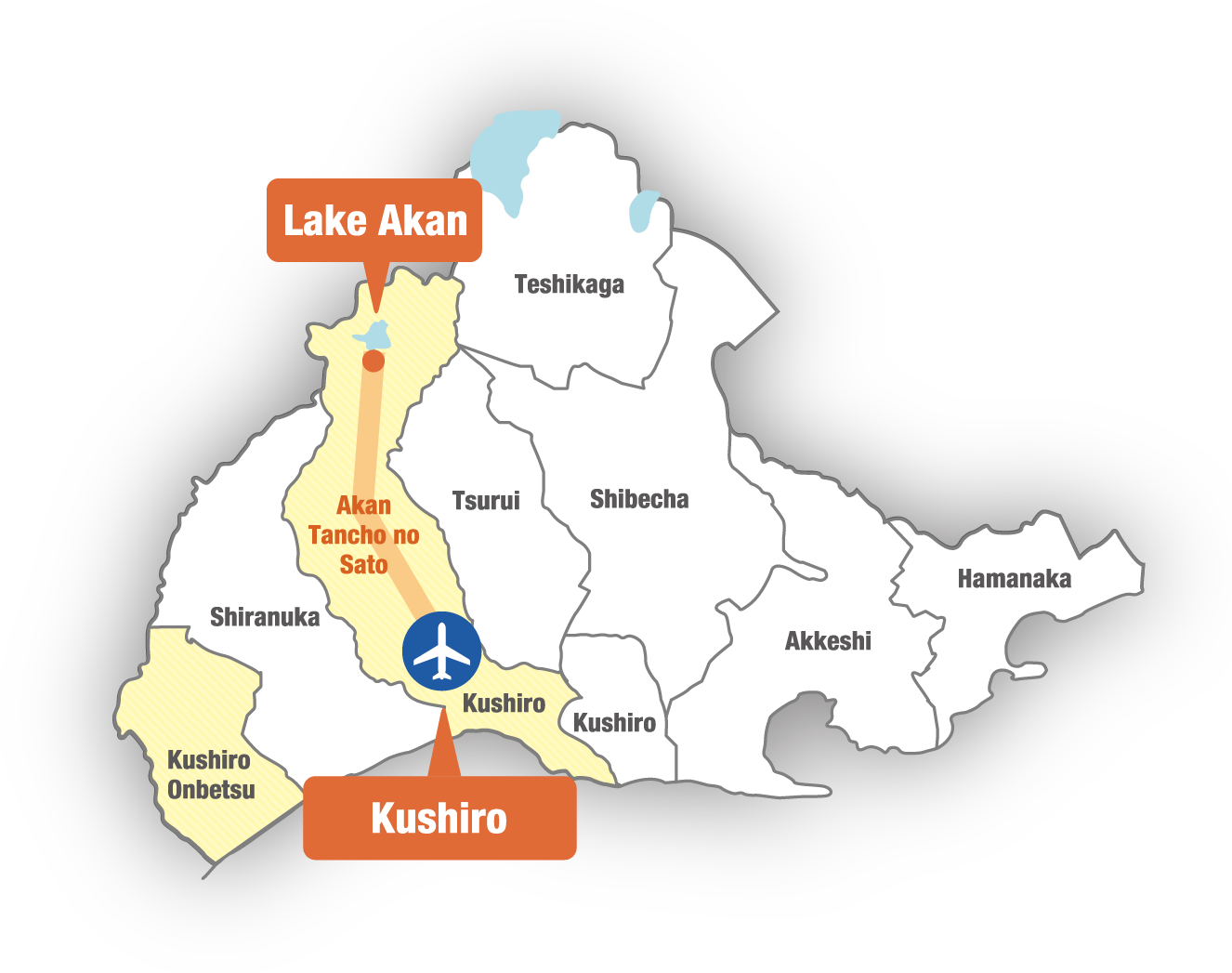 From Lake Akan, use Japan Rail and buses to tour the region's most photogenic spots.
Akanko Onsen - Tancho Kushiro Airport
Use Akan Airport Liner for a comfortable, convenient photo tour of Lake Akan and Eastern Hokkaido
See Opposite Route
* No service in March.
✱ Sometimes the bus is delayed in a traffic circumstances etc. therefore please acknowledge.
✱ This timetable is based on flight arrivals and departures for July 2017. Please confirm current flight times with each airline.
✱ If flight arrival is delayed, the bus departure will be delayed for up to 30 minutes. (For flight delays more than 30 minutes, please use the following bus.)