A tour of "must-visit" confectionery shops!
Kushiro sweets: the recommended route.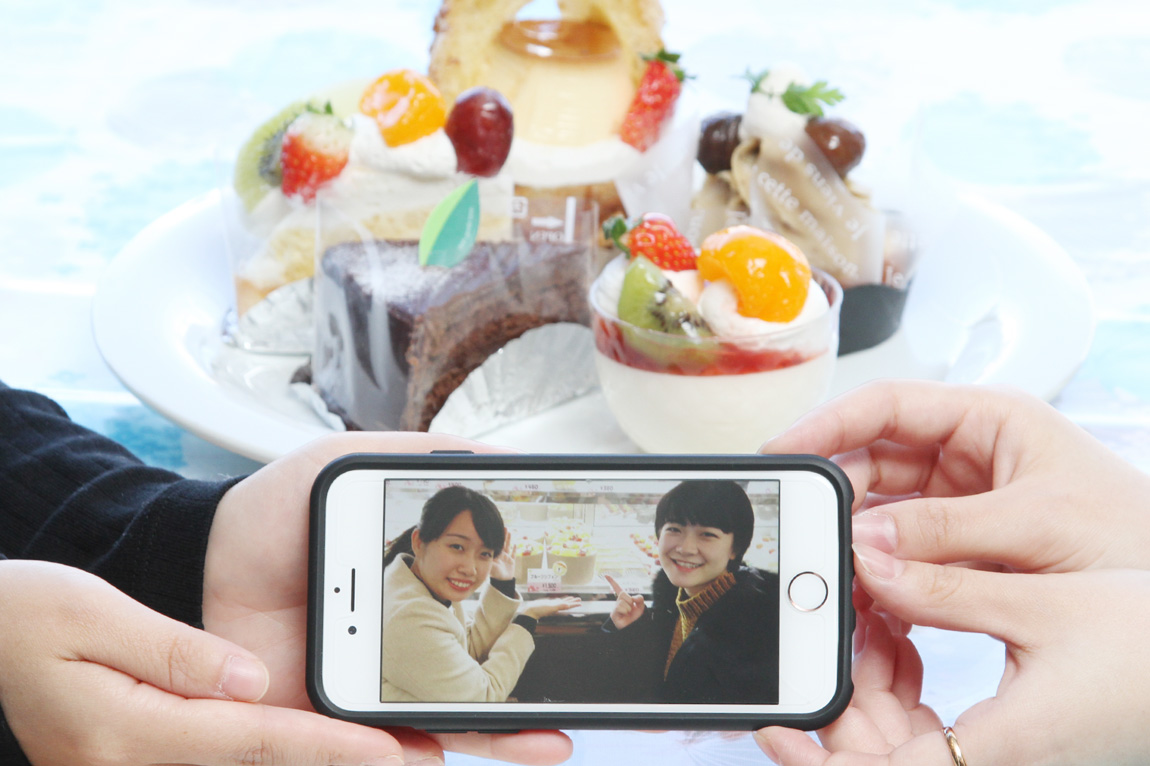 An abundance of exquisite sweets, such as cakes and baked confectionery, for the perfect treat or souvenir.
A sweet-toothed ladies' tour by car around the Western-style confectionery shops that are scattered around the city.
To "Petit Doll" for exquisite puff pastry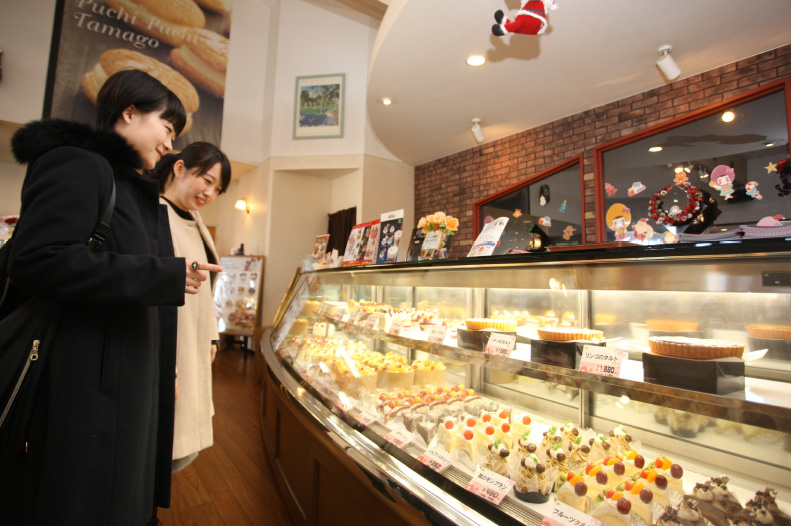 First, a trip to "Petit Doll", popular for its crispy puff pastry.
Always a selection of approx. 25 types of great-looking cakes to choose from.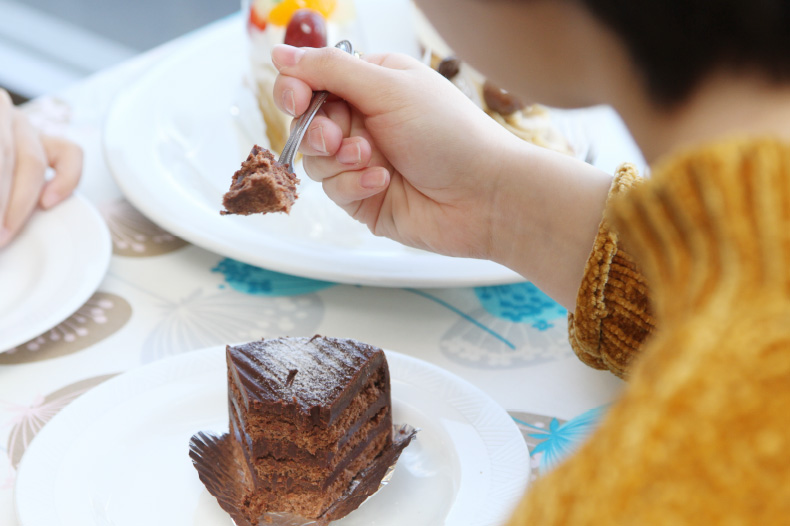 The girls chose the unbaked cheesecake, fruit tart, mont blanc and egg custard puff.
"They all looked delicious; maybe we chose too many." "We always buy too many (laughs)".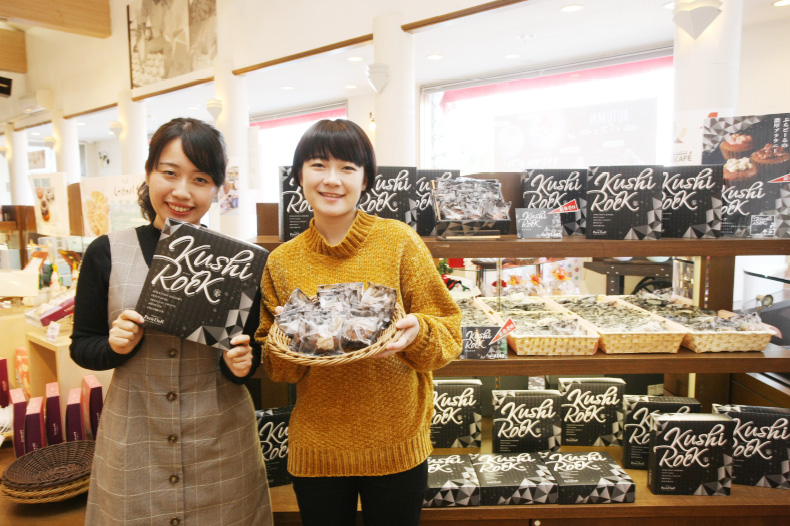 The baked confections, ideal for souvenirs, are also popular.
The packaging, which was recently renewed, is stylish, too.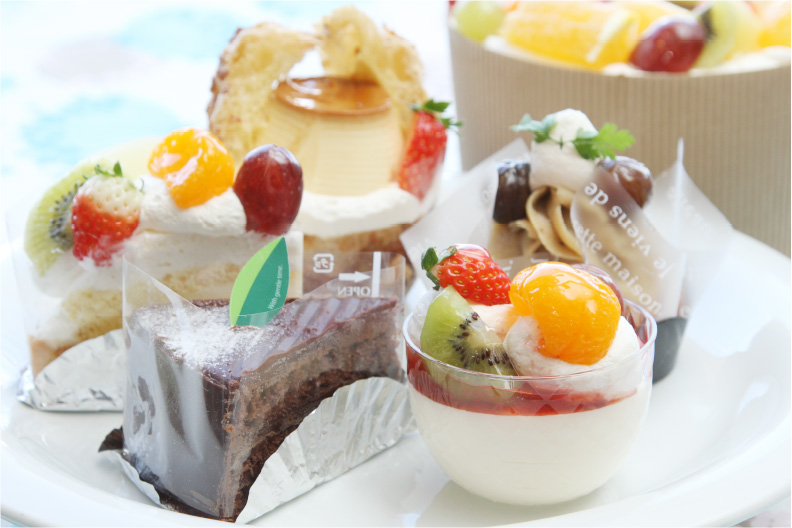 New cakes appear each season, so new flavors can be enjoyed whenever you visit.
The cake buffet (reservations only), which is held twice a month, is also extremely popular.
The cake buffet and eat-in space is only available at the Ashino store.

Patisserie Petit Doll Ashino Store
Address/Ashino 5-27-9, Kushiro
Phone No./0154-39-3777
Opening hours/10:00〜20:00
Closed/Open all year round
Website/http://www.petitdoll.com/
"Flanders" for photogenic cakes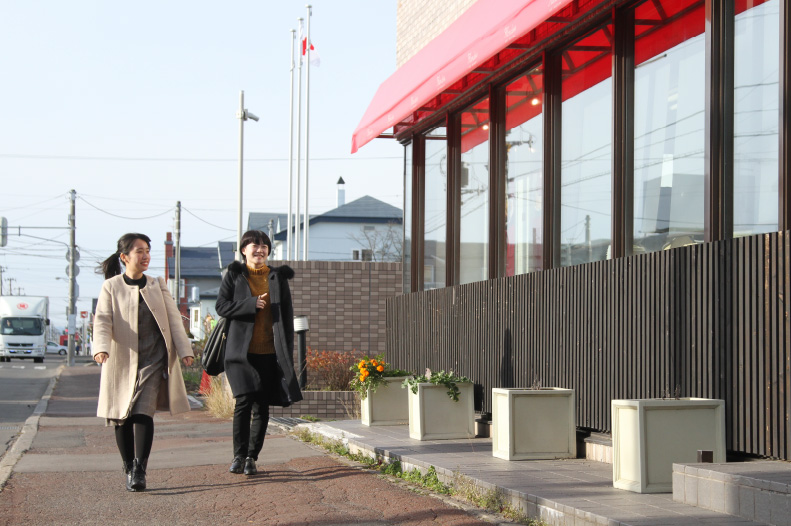 The next stop was "Flanders Ashino Store", located just a 10-min walk from "Petit Doll Ashino Store".
The stylish exterior is easily recognizable, thanks to its red roof.
"There it is!" "The open kitchen stimulates the appetite for sweets, doesn't it?"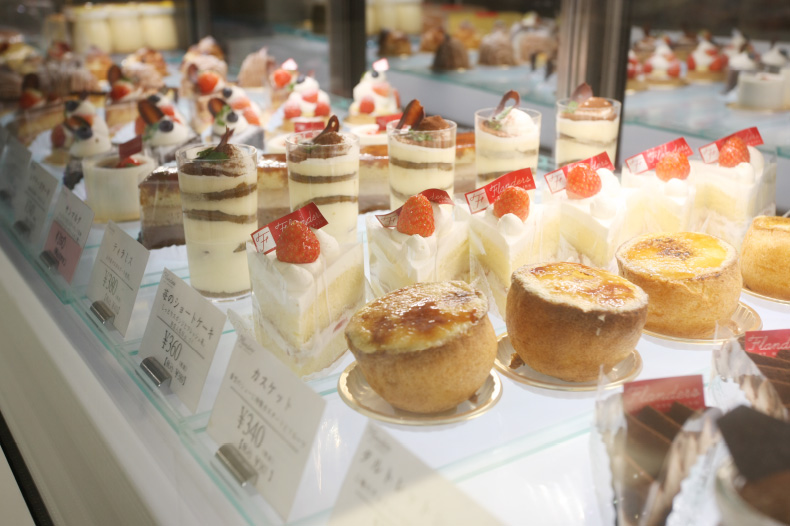 Roll cake and mont blanc are firm favorites. Enjoy exquisite sweets made with specially selected ingredients such as Hokkaido milk, cheese, fresh cream and butter, and Belgian chocolate.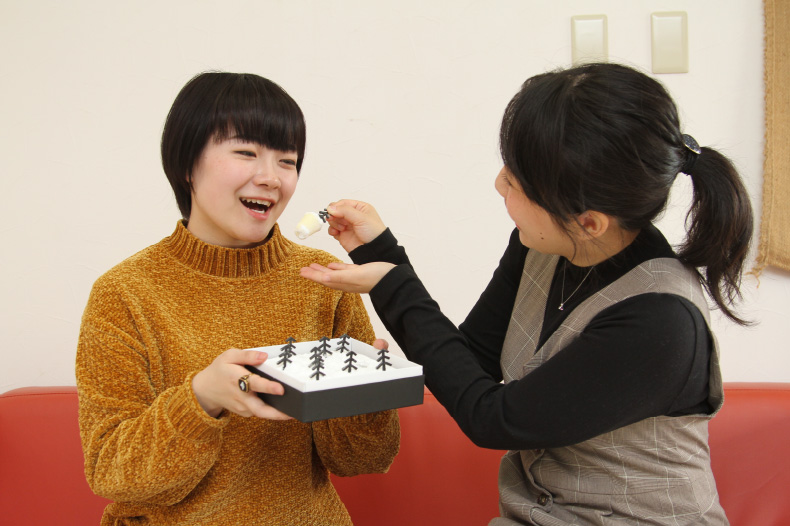 The girls were able to sample "Neyuki", a new cheesecake that's an ideal souvenir.
"It's almost too pretty to eat." "It's not just how it looks. Here, try it."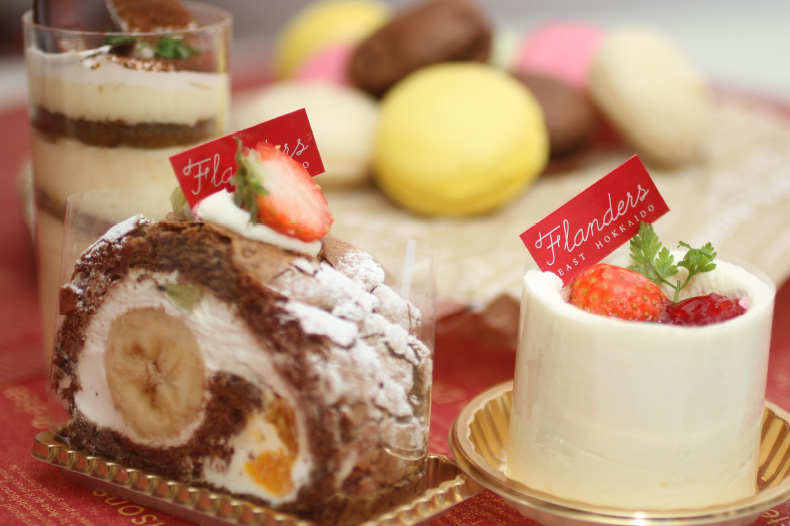 Always a selection of approx. 15 types of cakes to choose from in the shop, which attracts many faithful regulars for whom only these cakes will suffice.
Mildly sweet, soft sponge is a characteristic of all the cakes.

Flanders Kushiro Ashino Store
Address/Ashino 2-12-1, Kushiro
Phone No./0154-68-5039
Opening hours/10:00〜19:00
Closed/2nd and 4th Tues.
"Cornet" a long-established Western-style confectionery shop that's loved by the locals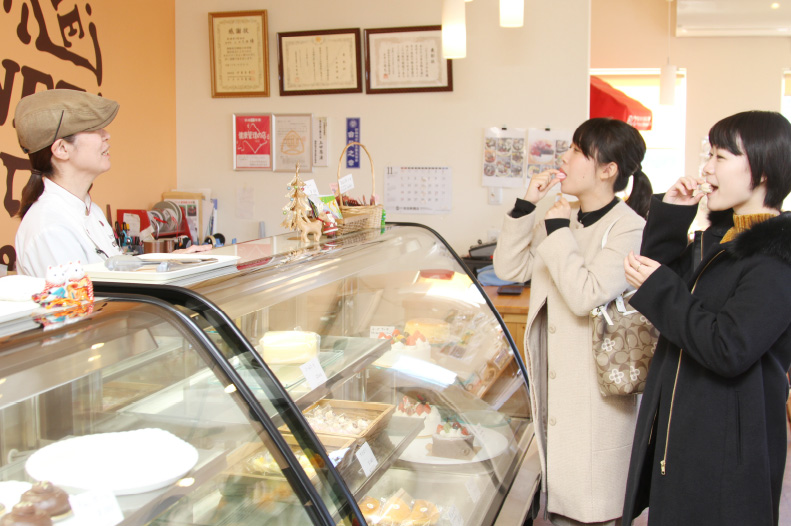 The third shop is Patisserie Cornet, which has a history stretching back approximately 40 years.
Many people come to choose cakes together with their families, and the shop's birthday cakes are popular.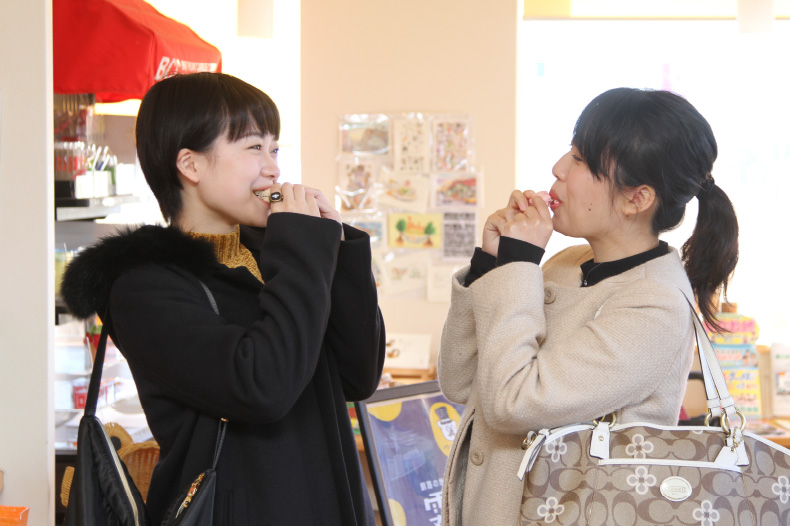 "Kujirasuku" - cake soaked in bitter chocolate so it's not too sweet - has become a popular souvenir of Kushiro.
The girls were able to sample the macaron cakes! "That's probably the most delicious macaron I've ever eaten!" "The butter cream in the middle is exquisite."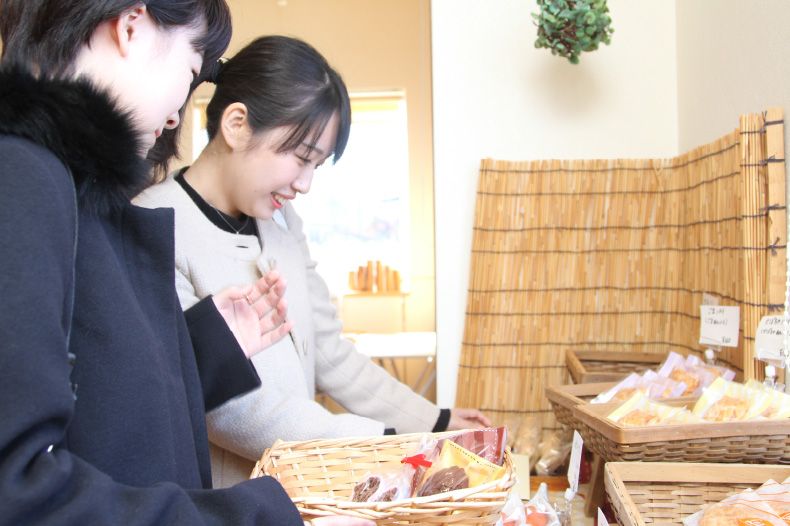 There is also a wide range of baked confections to choose from. Selecting confectionery is such fun.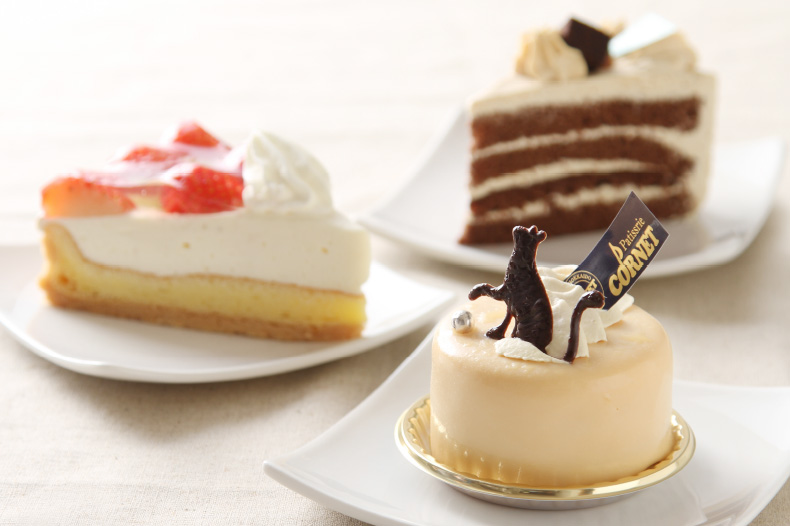 One of the most popular products is Cornet's pride and joy, the strawberry tart. The tarts sell out quickly so many people call to check before they come to the shop.
The girls chose the Caramel Chocolat, Gateaux Chocolat, and Raspberry Mousse to take out.

Patisserie Cornet
Address/Showa Chuo 3-44-7, Kushiro
Phone No./0154-51-8040
Opening hours/10:00〜19:00
Closed/Wednesday
Finally, the afterglow of a "Horoyoi Egg Custard"?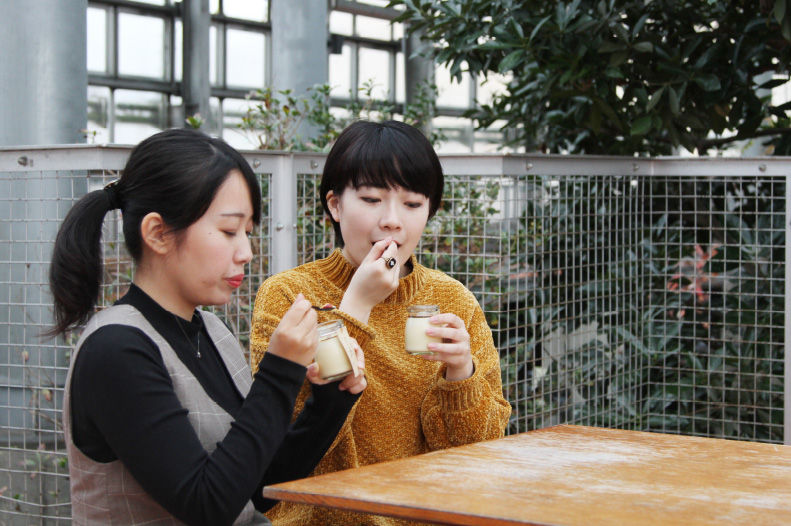 "Horoyoi Egg Custard" is an original sweet from "Iomante", a creative French restaurant in Kushiro. The egg custards can be purchased from souvenir shops in the city. These were bought at the tourist facility Kushiro Fishermen's Wharf MOO, and were eaten in the Botanic Garden within the facility.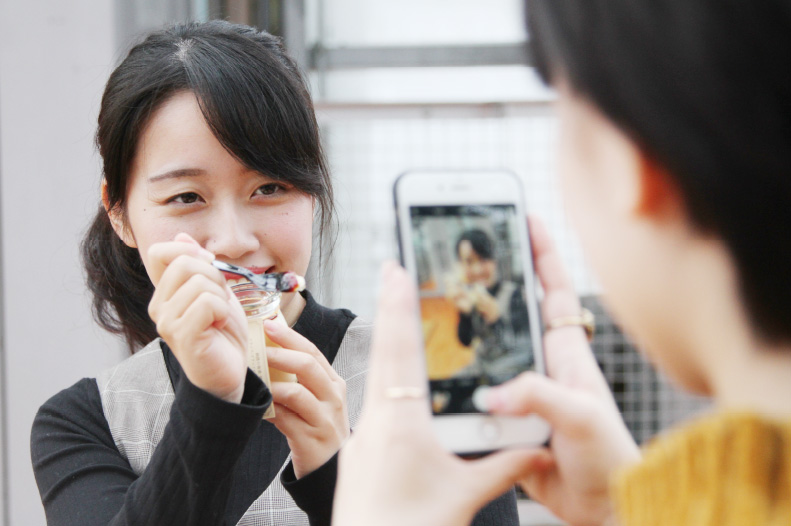 Once opened, the custards emit a mellow aroma of Junmaishu sake! Horoyoi Egg Custards are made with local Fukutsukasa sake from Kushiro and Guerande salt from France. The marriage of Kushiro and France is made in heaven.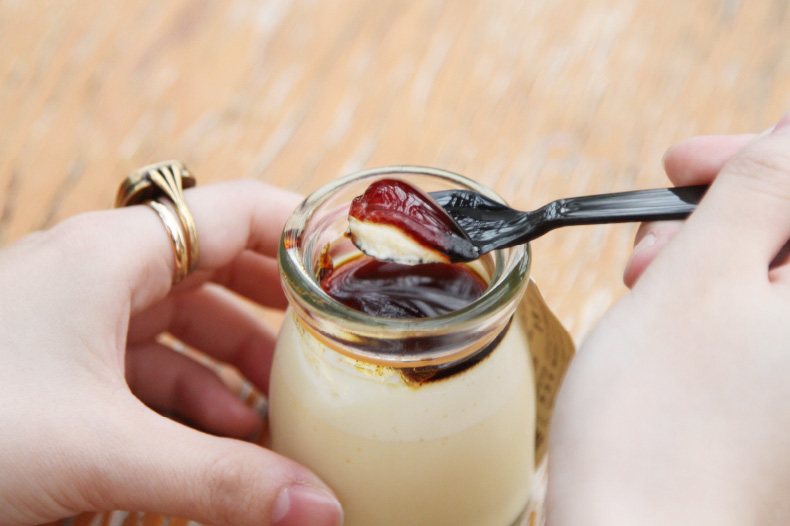 A taste that's irresistible to lovers of both egg custard and Japanese sake.
"The sake yeast is alive, so the longer you leave it, the richer the taste becomes."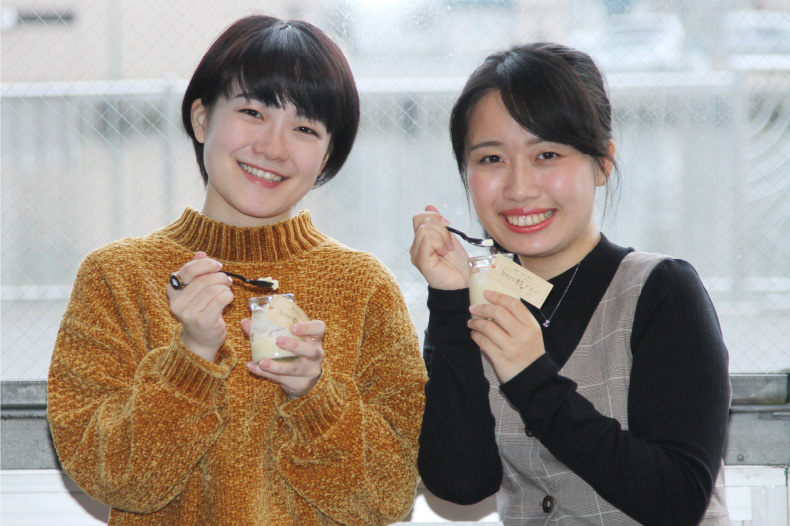 From long established stores to relatively new and unique establishments - Kushiro offers a wide range of delicious sweets. Why not enjoy exploring the streets of Kushiro while searching for your favorite taste?

Restaurant & Community Iomante
Address/Suehiro-cho 2-23, Kushiro
Phone No./0154-65-1802
Opening hours/18:00〜21:00
Closed/Monday
Website/http://www.i-omante.com/
Related Keywords