What's New
【Notice】Cool Kushiro Monument
A new landmark of Kushiro will be completed on December 25
th
!
It is a monument of
'Cool Kushiro'
.
Kushiro's average maximum temperature is approx.21℃, so 'Cool' really match for Kushiro.
Please take a picture with this when you come to Kushiro.
And also, moving shadow pictures will appear in front of Kushiro Fisherman's Wharf Moo.
The pictures are motifs of Kamuy, the spirits of Ainu people.
For celebrating it, the opening ceremony will be held at Nusamai Square at 6:30 p.m. December 25
th
.
And!!
Kushiro Christmas Fireworks festival will be held at 7p.m. on that day.
And!!
Cool Kushiro Campaign will be held on the day.
If you show the picture of the monument, the shadow picture and the fireworks to the shops on the map, you can get special offer!!
Please refer the leaflet below. (We are sorry that it is written in Japanese.)
*Please corporate with the measures to prevent the spread of the COVID-19.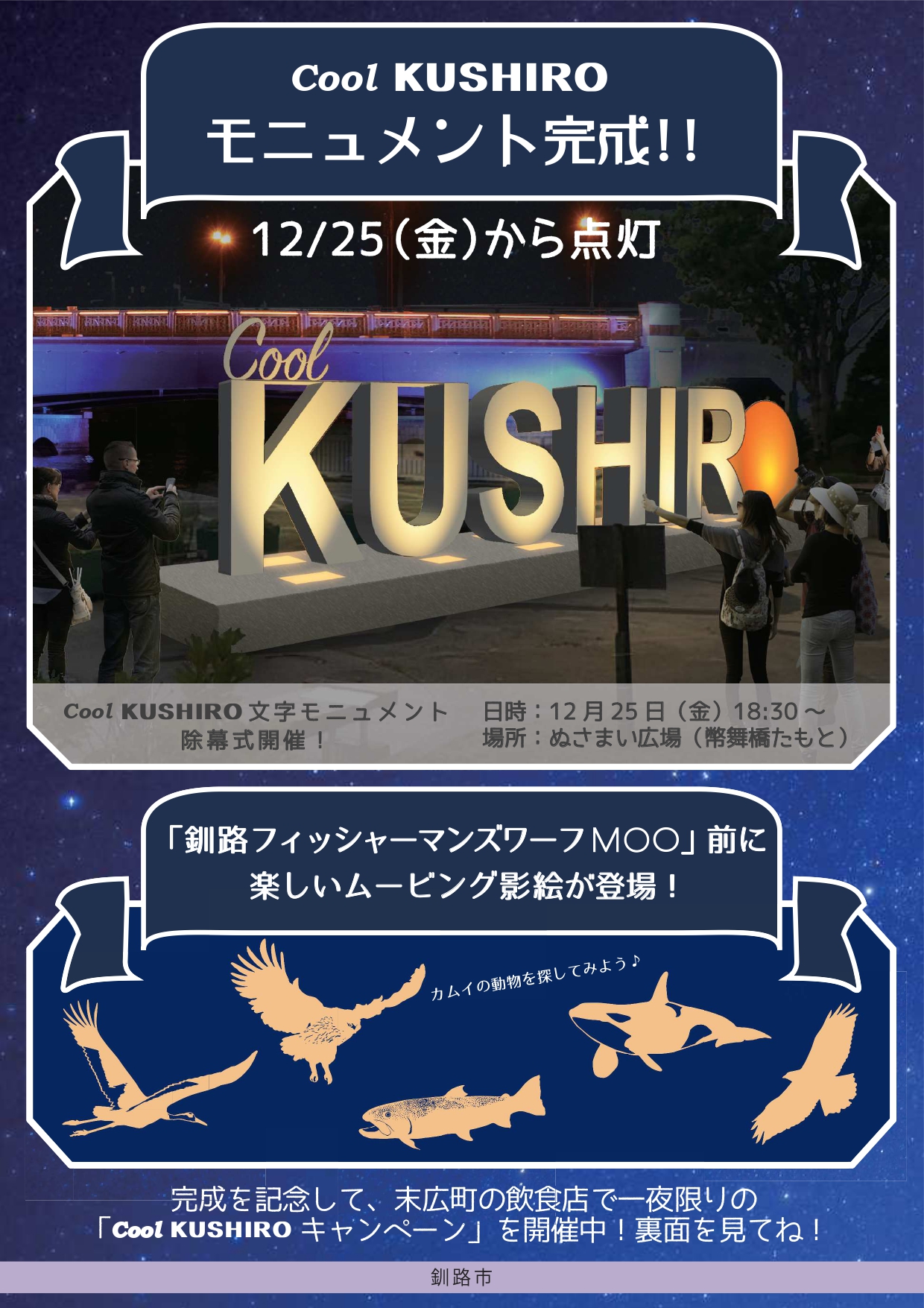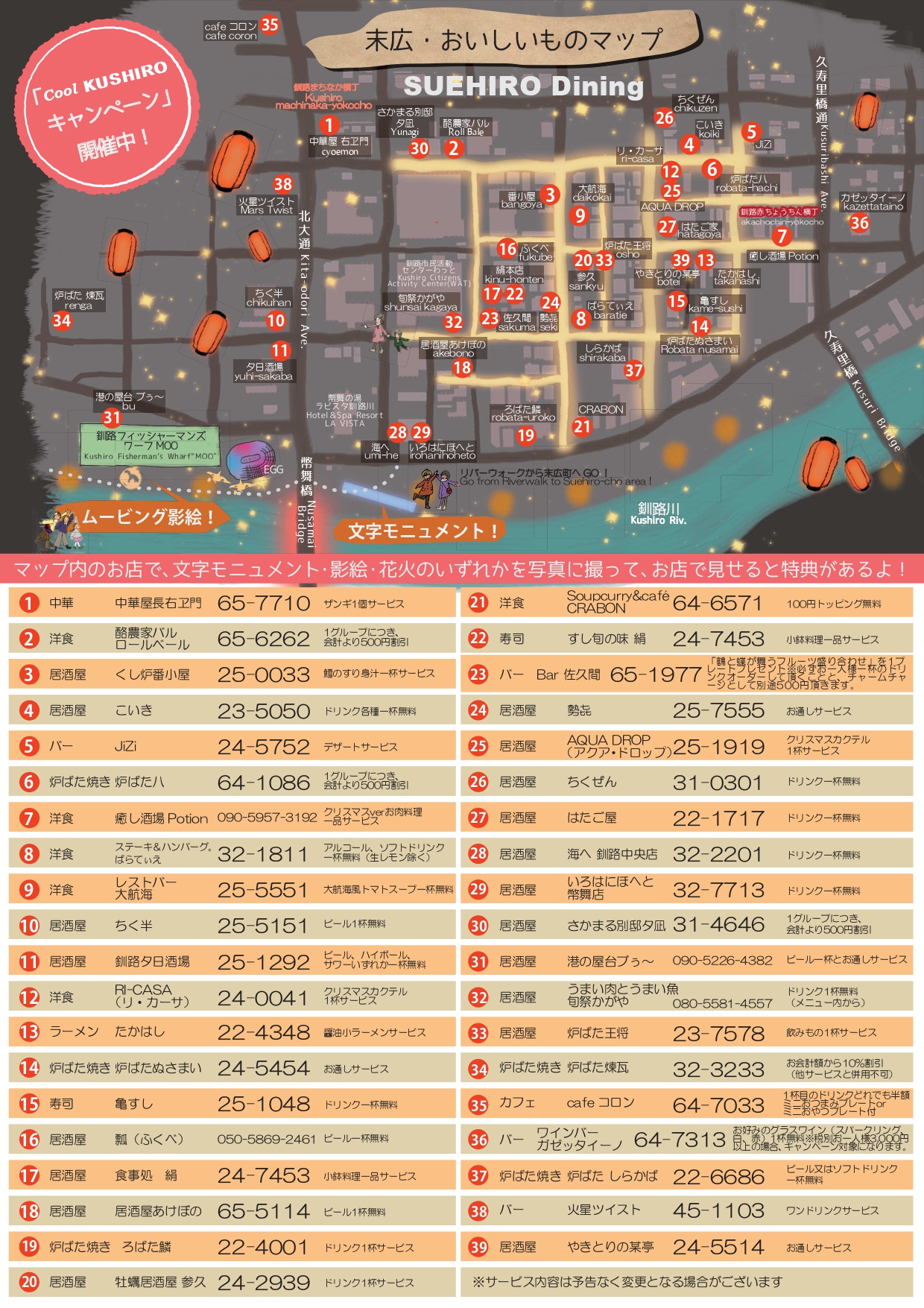 Latest Article
Category
Monthly Archive