Enjoy a Finnish barrel sauna on the frozen Lake Akan!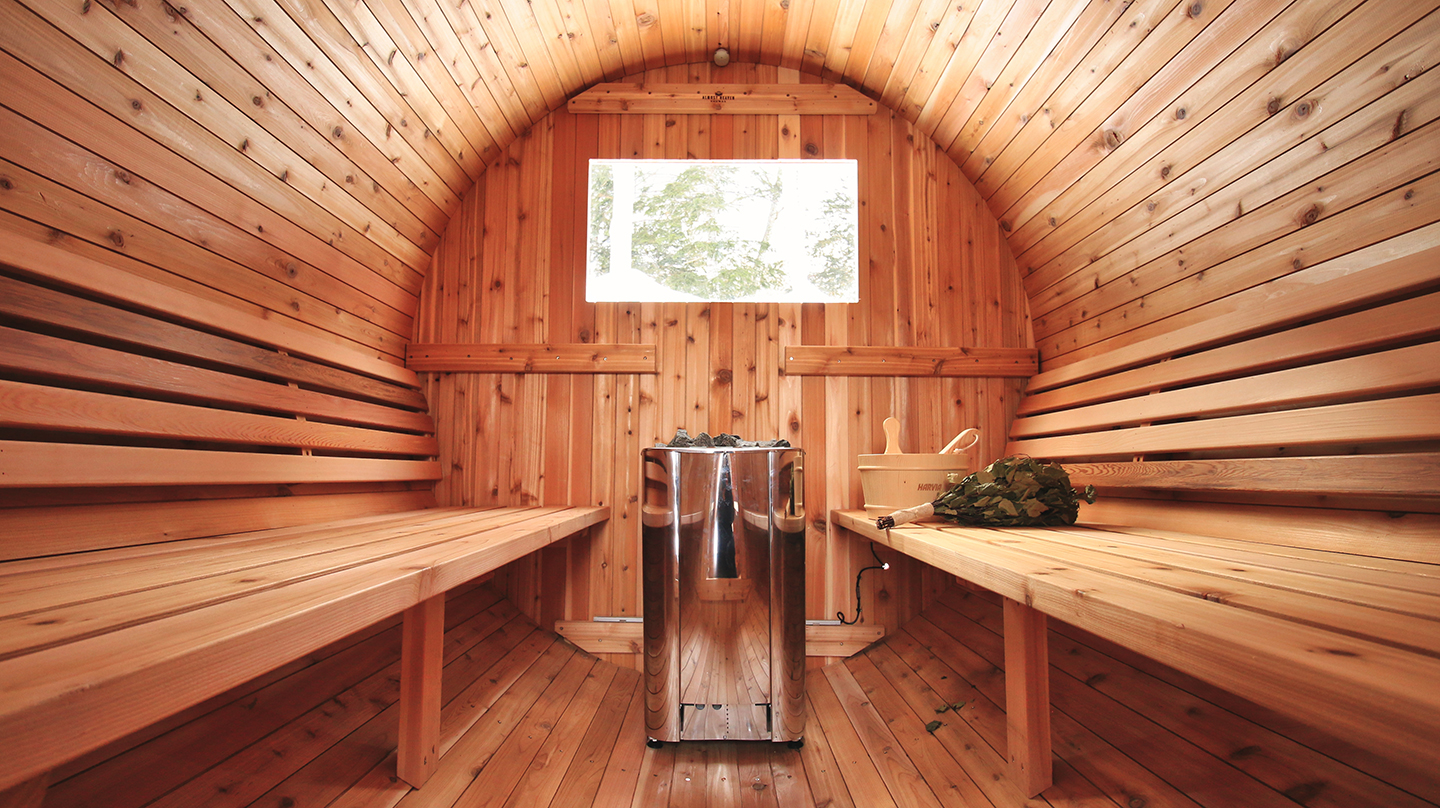 Immerse yourself in the fresh air at Lake Akan surrounded by the abundance of nature as you revitalize yourself from your busy daily life.
Enjoy a relaxing moment with your family or friends in a reserved Finnish barrel sauna.
Happiness gains from Finnish barrel sauna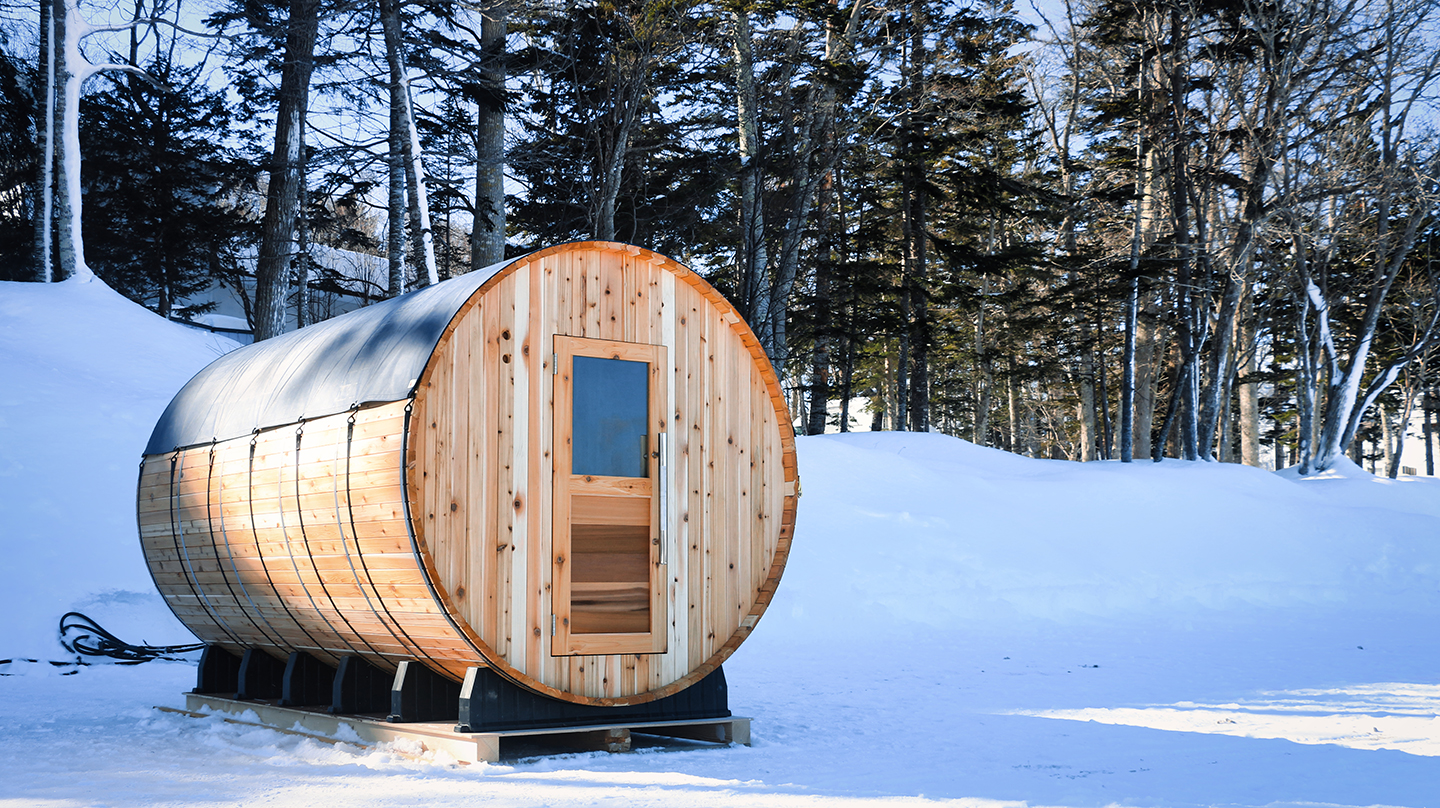 In Finland, saunas are set up with low temperatures and high humidity to create a wet environment, which allow people to enjoy a long, relaxing time with their friends. Instead of focusing the benefits on health or dieting as in Japan, they are familiar with the feeling of "going in because it feels good" (similar to how Japanese feels about going in a hot spring).
Enjoy your own löyly pace in the reserved sauna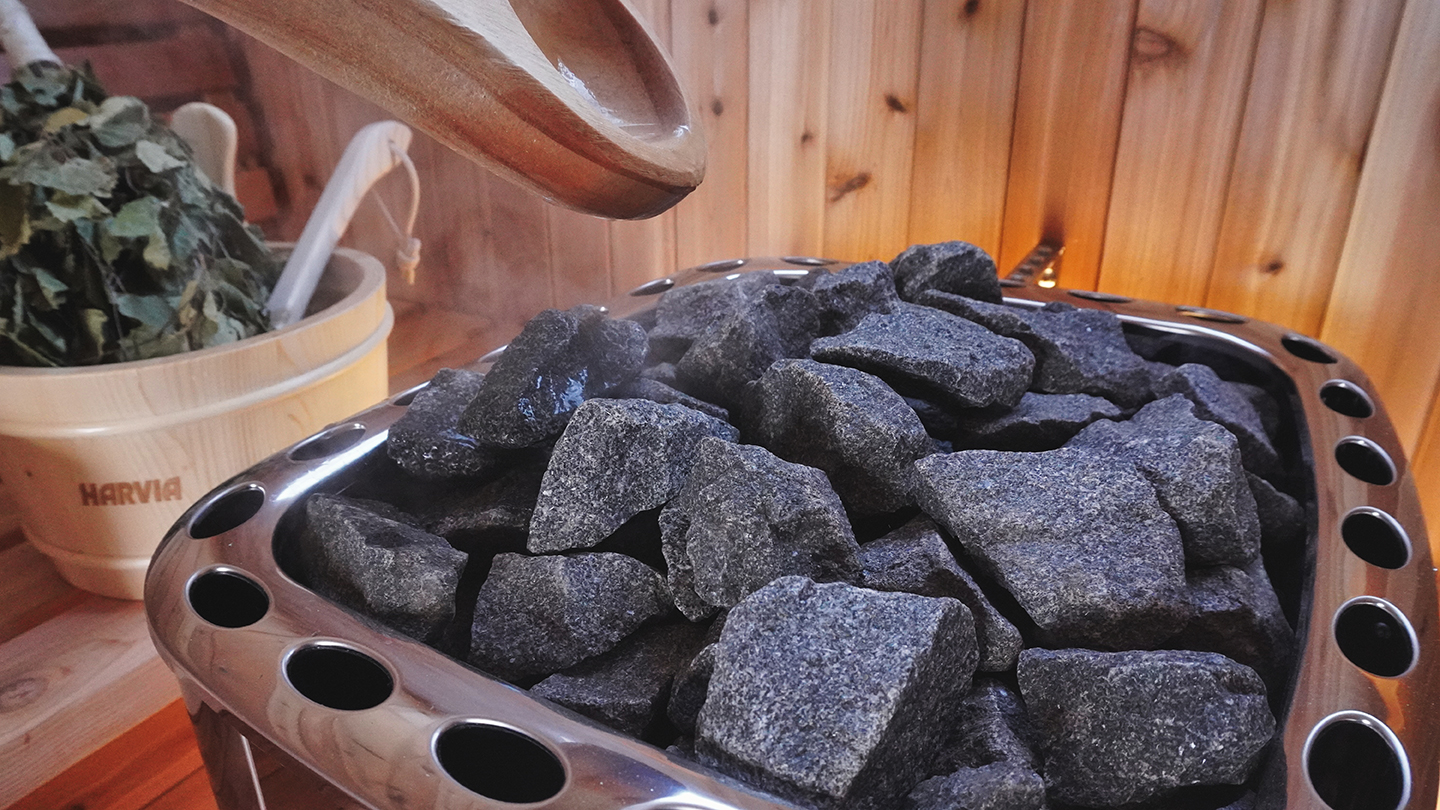 "Löyly" is the process that defines a Finnish sauna the most.
By splashing water on the sauna stones heated on top of a stove, the steam produced adjusts the temperature and humidity inside the barrel sauna. One of the distinctive features of the Finnish sauna is the sizzling sound you can hear when you do a löyly with a ladle
You can do the löyly process at your own pace inside the barrel sauna you have reserved, enjoy your finest and comfy sauna time with your favorite conditions.
Use a vihta to boost your relaxation!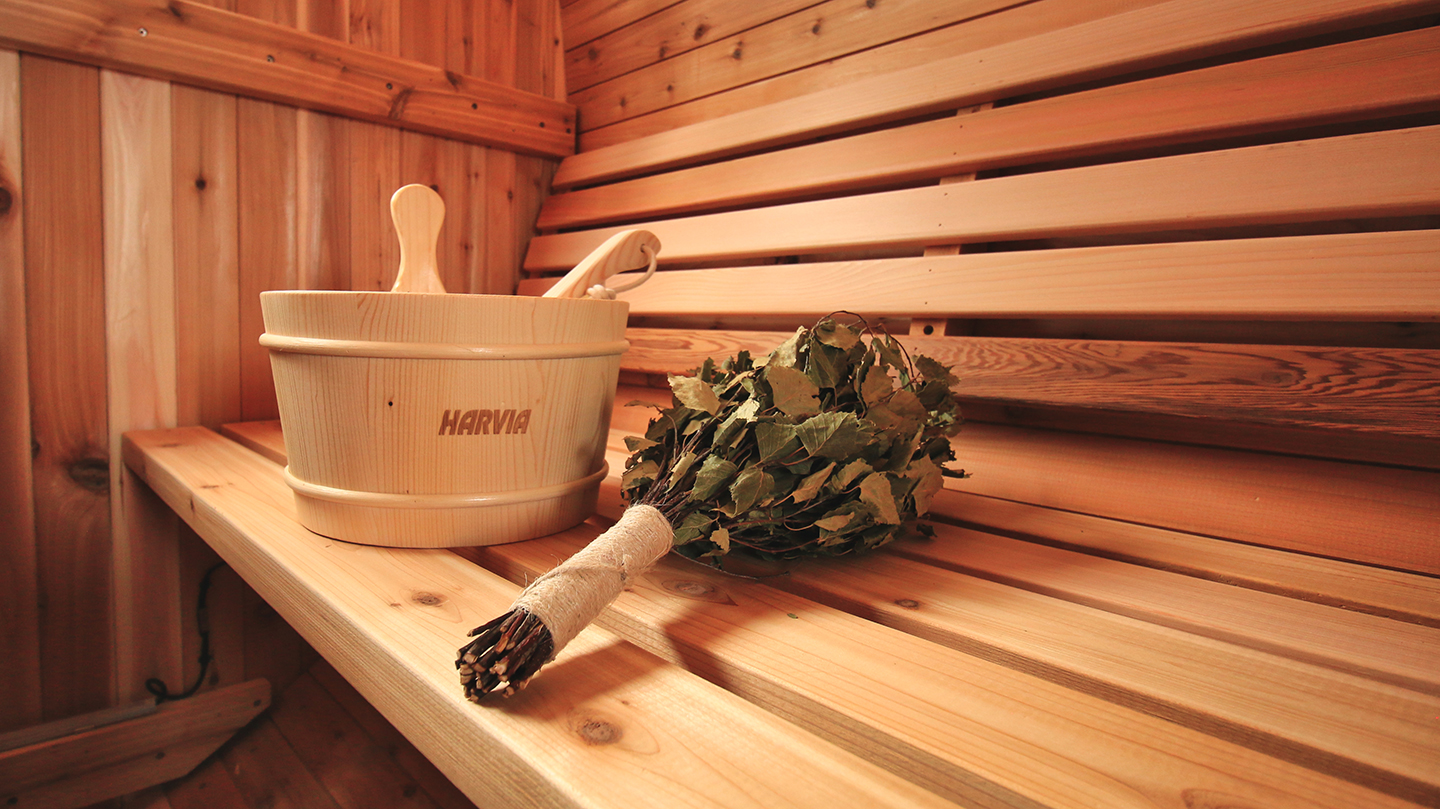 A "vihta" is a bundle of young branches and leaves from a birch tree. There are benefits on blood circulation and antibacterial effects when you softly whip your warmed up body in the sauna. Vihta is made with natural resource and you can enjoy the fragrance of the birch tree which let you feel that you are having sauna inside a deep forest. Boost your relaxation by taking a deep breath while warming your body.
When your body warmed up, cool down with an air bath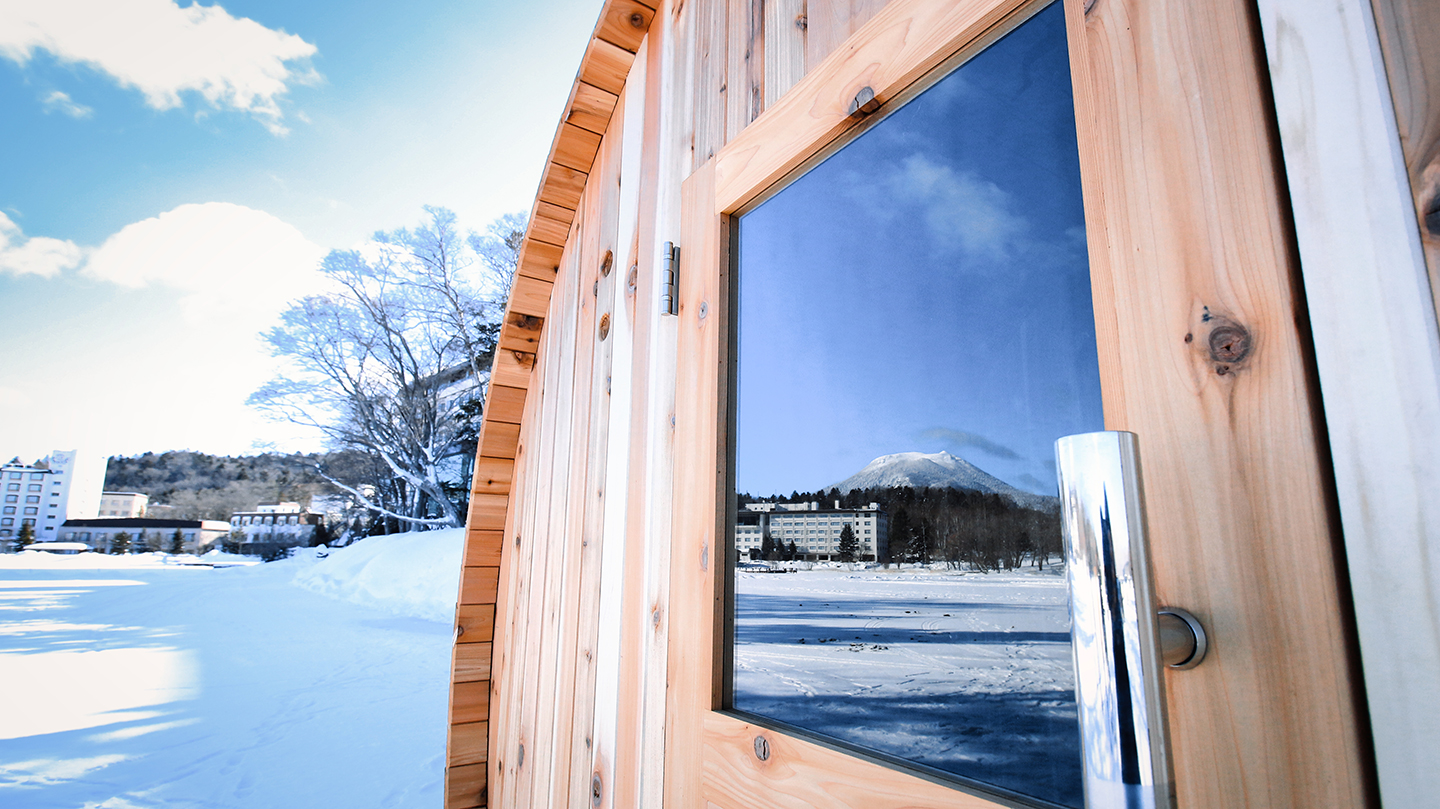 When it comes to Finnish saunas, the ultimate method of cooling down that may most commonly come to your mind is digging a hole in a frozen lake and diving in. However, the original purpose of an air bath is an interval of cooling down to better enjoy the sauna, serving as a break to take in some fresh air.
The area around Lake Akan has the highest concentration of oxygen in Japan, and the air above the ice surrounded by the forests are full of negative ions. Cool down your flushed body by soaking up the perfectly clear winter air!
Have a pleasant time at your own pace!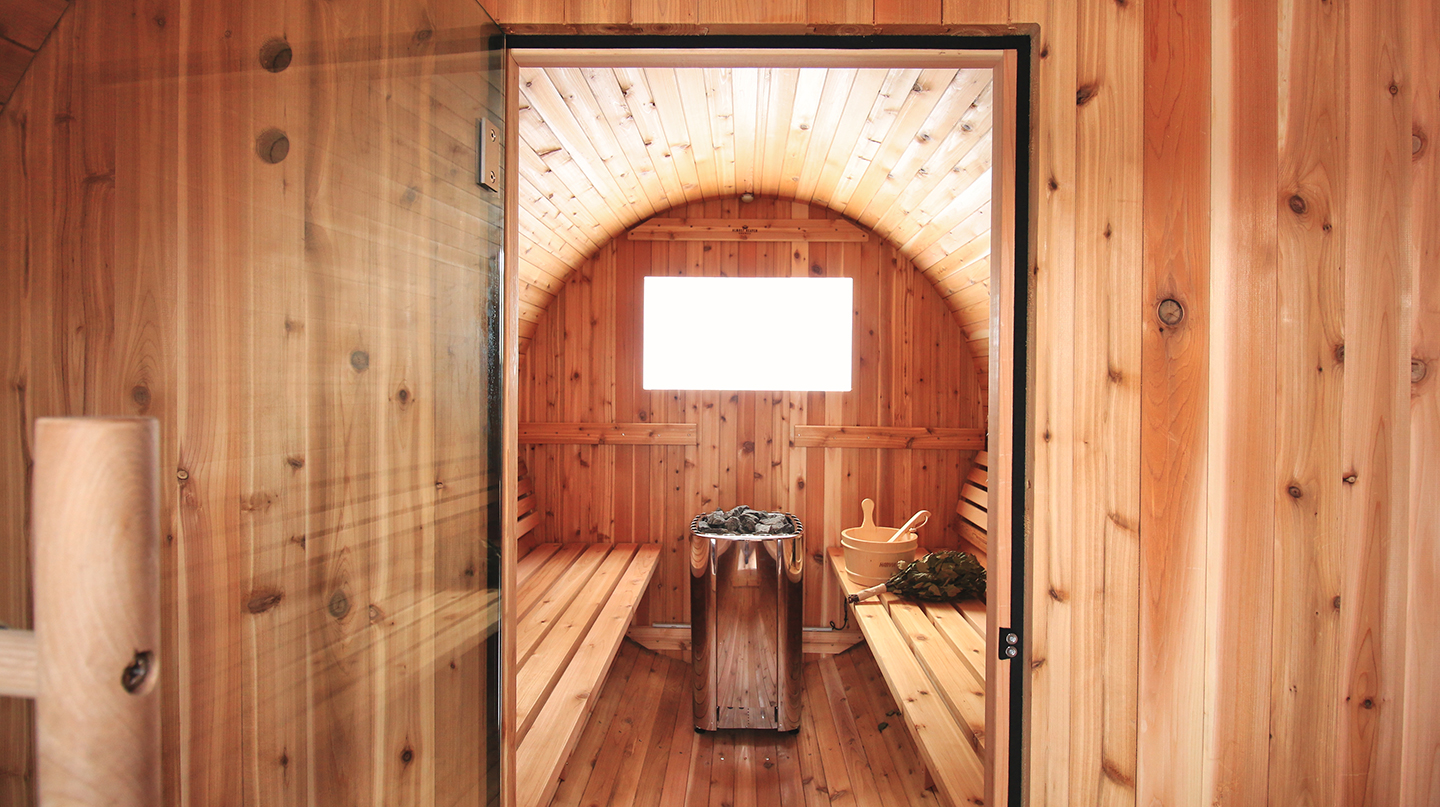 Take part in a special sauna experience on the frozen Lake Akan surrounded by the beautifully chilly winter air.
Enjoy a Finnish sauna with your favorite pace and enjoy your pleasant sauna moment.
■Event details
Finnish barrel sauna
Event dates: Planned for February 1st – March 10th, 2022
Event location: On the frozen Lake Akan (within Ice Land Akan)
Usage fee: ¥24,000/group (4 people maximum per group)
①10:00 a.m. – 12:00 p.m.
②1:00 p.m. – 3:00 p.m.
③4:00 p.m. – 6:00 p.m.
④7:00 p.m. – 9:00 p.m. *There is a winter fireworks show only for the final group
*Sauna set rentals include tax
*With groups of 5-6 people, there is an additional charge of ¥4,000 per person

Reservation method: Go to the front desk of a hotel affiliated with the Lake Akan Hot Spring Inn
*Only available to guests spending the night
Contact:saunaakan2022@gmail.com

*Either scan the QR code with your phone, or click to go to the website.
*Japanese only.
Related Keywords