What's New
KAMUY LUMINA in Lake Akan starting from July 5
Kamuy Lumina is an enchanted multimedia night walk experience that will take visitors on an interactive journey to the land of Kamuy ( the God in Ainu ) from the lakeside forests of Lake Akan. Guided by an illuminated " Rhythm Stick", visitors will go on a journey with an endearing little Jay bird to deliver an important message from an owl, which is the village gurdian god, to the kamuy. Using lighting effects, soundscapes and projections, this unique interactive experience will highlight the importance of coexistence with nature through the mythology of the Ainu, the indigenous people of Hokkaido.
Date            :July 5- November 10 2019
* the tour starts 30 minutes after the sunset.
Venue         : in front of the Lumina ticket booth at " Marimo no Sato Pier " ( Bokke Walking Trail )
Duration    : approx. 60 minutes
Admission : Adult - JPY 3000 / Child ( aged 6-12 )- JPY 1500 / Child aged 5 and under - Free


Tickets can be purchased from the Kamuy Lumina website ( www.kamuylumina.jp).


Advance ticket discount available.


Date and admission are subject to change.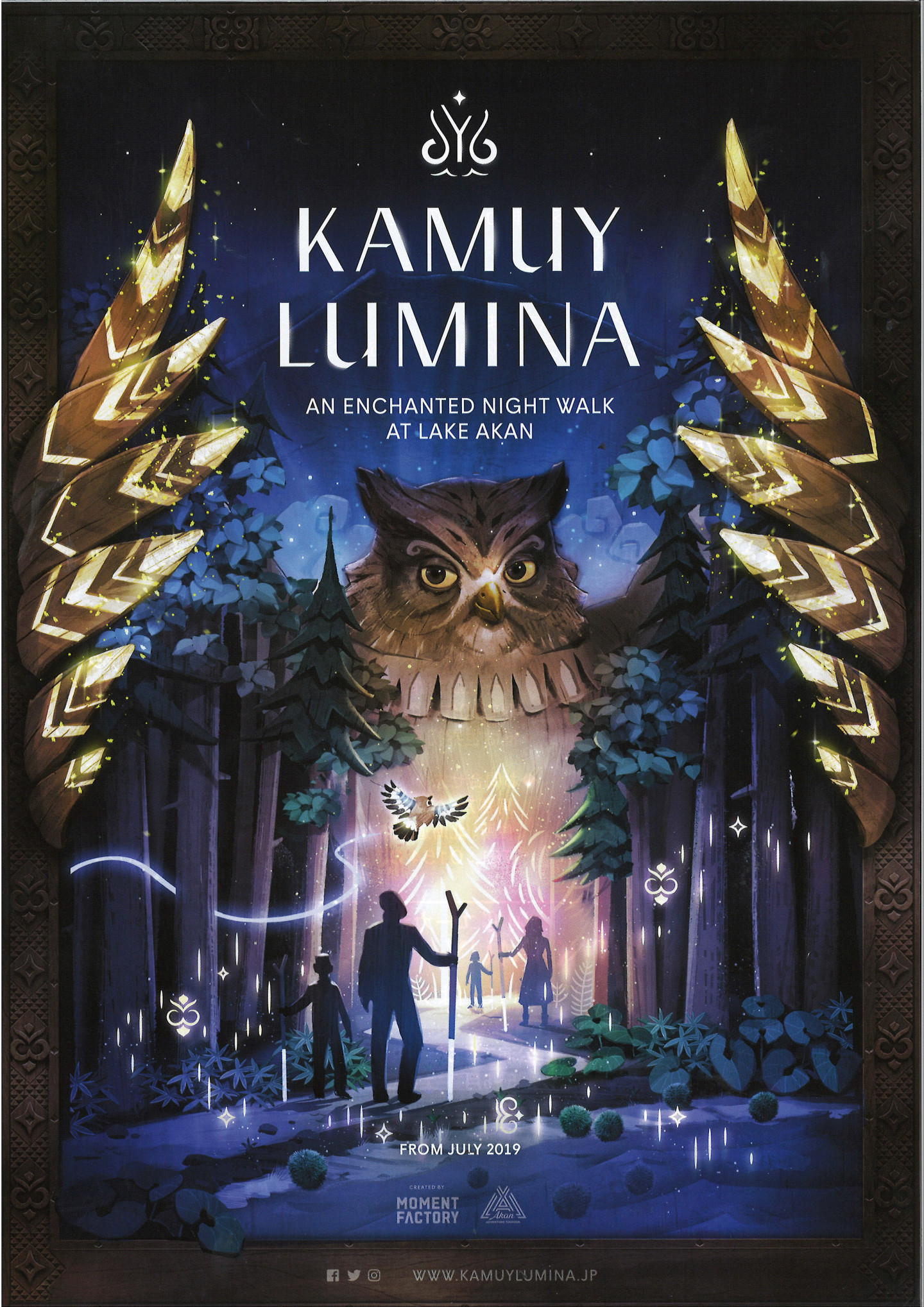 Latest Article
Category
Monthly Archive